Need your 4x space fix but find the likes of Stellaris just a bit too long? Perhaps keep an eye on the upcoming release of New Stars. It will have full Native Linux support at release.
"New Stars is a galactic 4X grand strategy game. Stranded on a new colony, and the last of your kind, you must advance your empire, from within and without. Go head-to-head with alien empires and build the greatest empire to survive the test of time, or be the last remaining in the galaxy to succeed."
Speaking to the developer asking them why someone would go for this game rather than an established name, this is what they said:
1) Relatively fast-paced - Each games last a few hours on average.
2) Straightforward mechanics - (Should be) Easy to learn with a new tutorial system.
3) Graphics - galaxy has improved since screenshots, with optimization for low-end devices.
4) UI - unique with elements inspired from a wide range of games.

There are similarities to Stellaris, such as the fleet management and fleets in general, however the gameplay, mechanics, and pacing is a lot different. Civilization and Stellaris were originally the main inspirations for the game, but New Stars is it's own game.
Highlighted Features include:
Customize your empire from world preferences, different ideologies with their own bonuses, hundreds of empire icons and more. Customize a unique galaxy based on your chosen settings. There are five different galaxy sizes to choose from.
Unique empires, species, and clans exist within a customizable and procedurally generated galaxy with limitless possibilities, and thousands of unique planets, stars and worlds. Some planets have valuable resources that can be collected.
Explore star systems and discover new secrets of the galaxy, and find clues to your lost home. Discoveries such as white dwarfs, ancient ruins, lost ships, and much more can be found between the abyss. Some planets have hidden features that increase their value.
Expand your empire across new stars to new frontiers, and build strong colonies that will power your galactic economy. Collect natural resources from planets and stars using starhubs. Beware of pesky barbaric clans that may plunder your resources for their own gain.
Merge ships into one fleet, and combine them against your adversaries. Defend against attacks by upgrading starbases, or fortifying your colonies. Research new ship types or advanced military capabilities to get an edge over your alien foes.
Declare wars, trade resources, make agreements, declare friendships, share intel, forge powerful alliances, and much more. Some empires may be openly hostile or require appeasing, others may be cooperative, and some may be integrated into your empire.
Construct modular starships from unlocked modules, and turrets. Unlock larger ships and more powerful ship types, sections, turrets, and more. There are almost limitless combinations to meet your empire's needs.
Their latest progress report video can be seen on it below: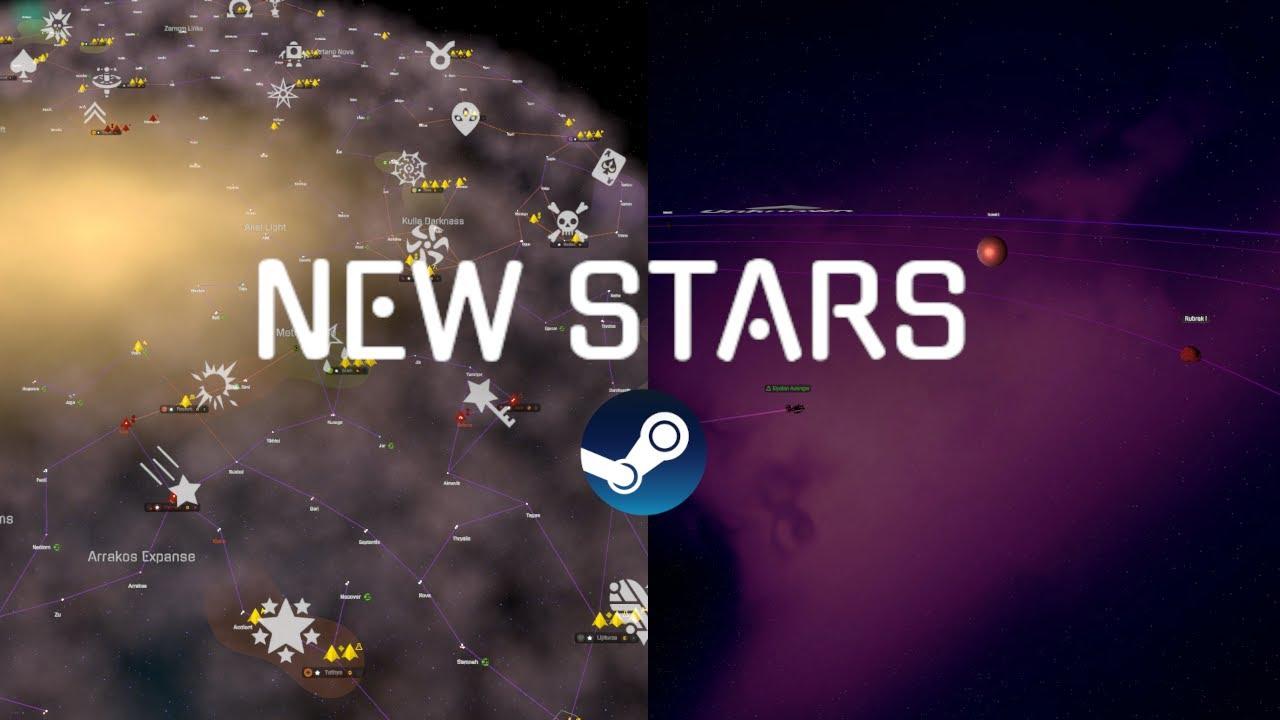 You can follow it on Steam. It will enter Early Access later this year.
Some you may have missed, popular articles from the last month: