Dry Cactus have now released Poly Bridge 3, the latest in their multi-million selling physics-based bridge-building puzzle game series and it looks to be the wildest yet. As before, it comes with full Native Linux support.
The idea and the levels often look simple. Just build a bridge, to get vehicles over to the other side. However, it quickly throws in plenty of annoyances that will make you craft some of the most insane death-trap bridges ever made that would make an architect cry. "Suspension bridges, draw-bridges, multi-level bridges, crazy almost-bridges, bridges, bridges, bridges!" — as the developer says.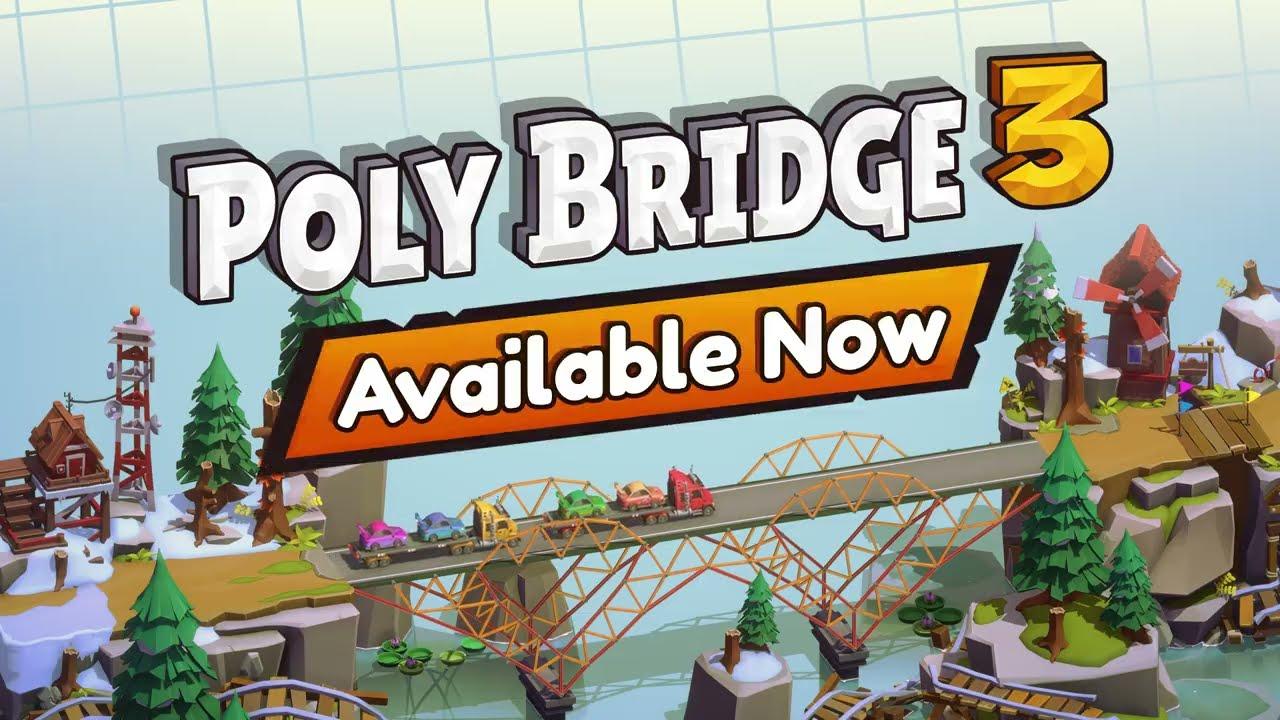 Feature Highlights:
Campaign - Explore the new Open World Campaign with a dozen worlds and 100+ new levels. Jumps, Hydraulics, 'Normal' Bridges, and more giving you hours of gameplay to enjoy! Take a flying leap in Vaulting Towers or flex those hydraulic muscles in Bifrost Bend!
Sandbox - Let your engineering creativity flow with no restrictions in Sandbox mode, allowing you to push your bridge building skills to the limit. Challenge your friends and the community by designing intricate levels and publish them online for everyone to enjoy.
Community - Explore virtually infinite content and challenges designed by the community in the Steam Workshop. See what bridge designs other players come up with and show off your own in the Gallery. Challenge yourself and others by competing for the top spots in the cut-throat leaderboards and histograms.
Custom Physics - Our custom physics engine gives total control, reliability, and accuracy to your bridges. Sleep easy at night knowing your bridges will perform consistently every time!
There's plenty that's new in this latest release, other than over 100 levels of puzzles to build your way through. There's improved modding support, decoration objects, the ability to create all sorts for it from vehicles to random additional shapes to place throughout levels. In terms of gameplay there's now some that have "build zones" where the challenge is to build in a more confined space, new foundation materials for super-strong bridges (but they're expensive…) and pre-built materials to bring with you for a helping hand or even an additional obstacle.
Available to buy on Steam.
Some you may have missed, popular articles from the last month: