If you enjoy first-person puzzlers like Portal and The Talos Principle then you'll likely feel right at home with Re:Touring. Note: key provided to our Steam Curator.
The premise here is pretty simple - you're visiting an old facility and inside are various rooms to progress through where you'll be tapping buttons and making machines work by matching up colours. So you'll be opening doors, controlling moving platforms and there's even some lasers to deal with too.
It doesn't do a whole lot when it comes to story-telling, mainly focusing on your progress through the 26 puzzle rooms but there is a little environmental story-telling you can pick up on. I quite liked the very relaxed casual nature to it, with you being able to just dive right into the puzzle-solving. With plenty of hints available for each puzzle if you need them too.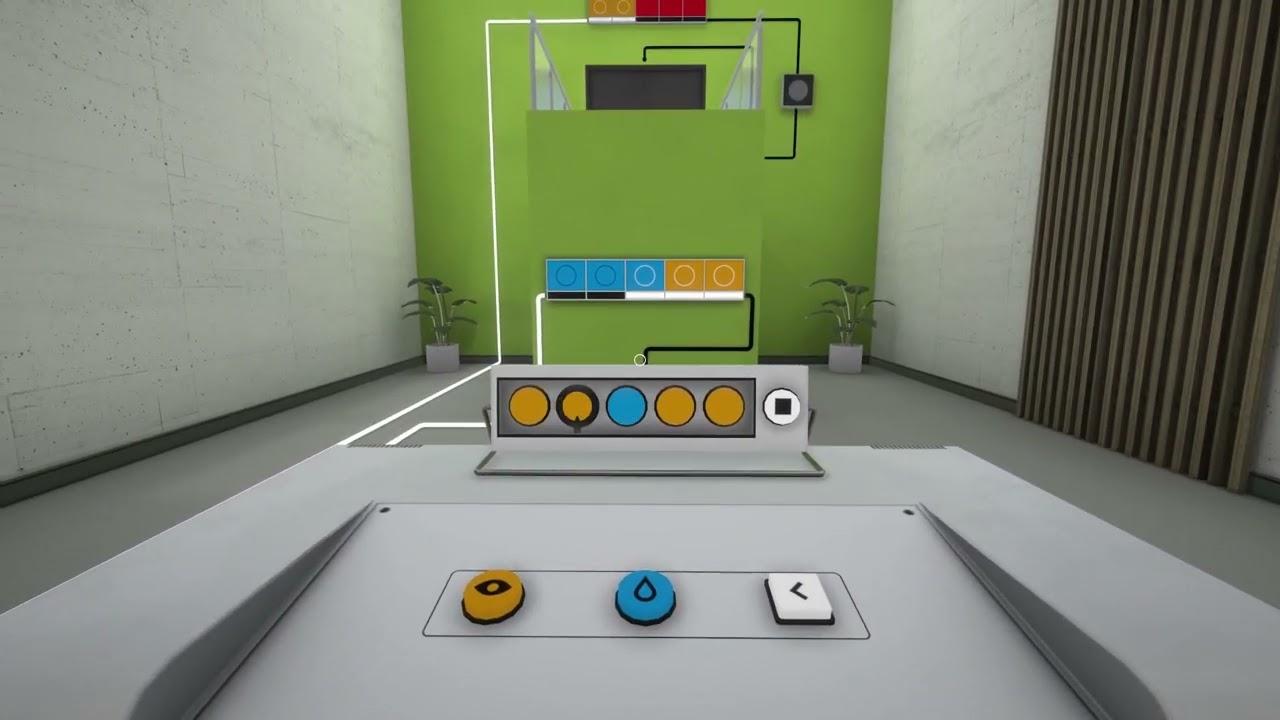 Re:Touring starts off nice and simple, with you just tapping a single button on a machine to change the colour it outputs. These simplistic patterns get more complicated though, with multiple rows of buttons to define what colour will be output based on what colour the machine currently sees and more. Then you get rooms with multiple puzzles, and a few basic timers but nothing about it makes you feel rushed.
Don't let the early simplicity of it fool you, once you get to the double-digit levels, it will take a little bit more thought and some head-scratching but not enough to stress you out. The whole thing feels very nicely put together and well thought-out.
Enjoyed my time with this one, there were a few times I needed to get hints but not many. The hint system was a nice touch, letting you sit down in the corner of a room and get a first basic clue and then multiple more clues after if needed to really explain things. 
Feature Highlight:
Solve varied puzzles by creating matching colour patterns.
Uncover the history of the facility by searching for clues in the game.
Most levels will introduce a new game mechanic.
Hint system will help you if you get stuck.
Accessibility features like closed captions, colour presets for colour blindness and simple controls.
You can pick up Re:Touring on Steam.
Some you may have missed, popular articles from the last month: