Warhammer 40,000: Boltgun has released on Steam and it works out of the box on Steam Deck and desktop Linux thanks to Proton 8. With thanks to Focus Entertainment for sending a pre-release key.
To get two notes out of the way first: the videos are currently broken, with it giving a Proton test screen. This is usually solved when Valve can recode them into a different format, which they give out with the shader cache. Another issue is that on Steam Deck, external controllers didn't work right at all. On desktop Linux controllers worked without a problem.
It's a blend of Warhammer themed visuals with the retro feel of 90's shooters, what everyone calls boomer shooters. It's a homage to the classics much like DUSK, Ion Fury, Prodeus, ULTRAKILL and the list goes on and on. We've certainly not been short on retro shooters these past few years. Here's my video thoughts: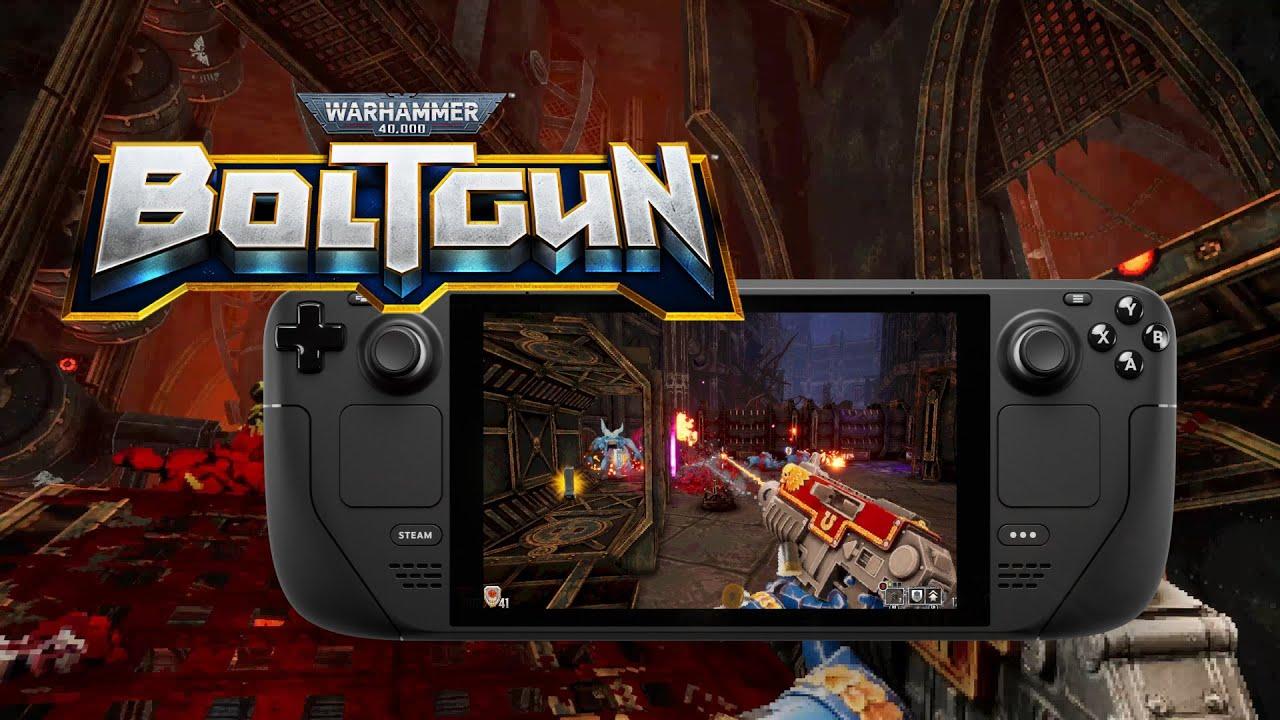 Stuff like this continues to show that you developers don't need to constantly chase realism, there's plenty of room for games like this to be a whole lot of fun, which it is. I've been playing it on Medium and I'm surprised by how good the combat felt here, I might have to play again bumping the difficulty up and that's saying a lot, I don't often replay games on a higher difficulty because I've just enjoyed it that much and feel like I want it to hurt me plenty.
The video features the gameplay on Steam Deck but on desktop Linux the performance was great as well. It also sees the momentary shader stutter, which will no doubt get smoother later on when Valve has a cache ready. On all max settings at 2560x1400 with my NVIDIA 2080 Ti and AMD Ryzen 5800x it's been looking great!
Pictured - Warhammer 40,000: Boltgun on Fedora KDE 38.
Overall, if the video issue doesn't bother you and the external controllers aren't a problem for you on Steam Deck (if you don't dock it), then it's an easy recommendation. 
You can buy it on Humble Store and Steam.
Some you may have missed, popular articles from the last month: