Amnesia: The Bunker is the latest in a series of horror games from Frictional Games, one that feels a lot like Alien: Isolation with a WW1 theme. Definitely not a game for the faint of heart — like me. Wow, this was a stressful game to play. Note: key provided by Evolve.
The main game, aside from the intro, is set in a mysterious bunker during the first World War. The intro is really just a quick way to show you the controls but it's nicely done and really sets up the rest of the game, before you're told on-screen that you're now on your own and you awaken in The Bunker.
Here, something clearly terrible has happened (aside from the war setting of course), with no one left and the exit blocked your main objective is to get out alive by hopefully finding a way to blow a hole through some rubble. Easier said than done though, because you're being hunted by…something.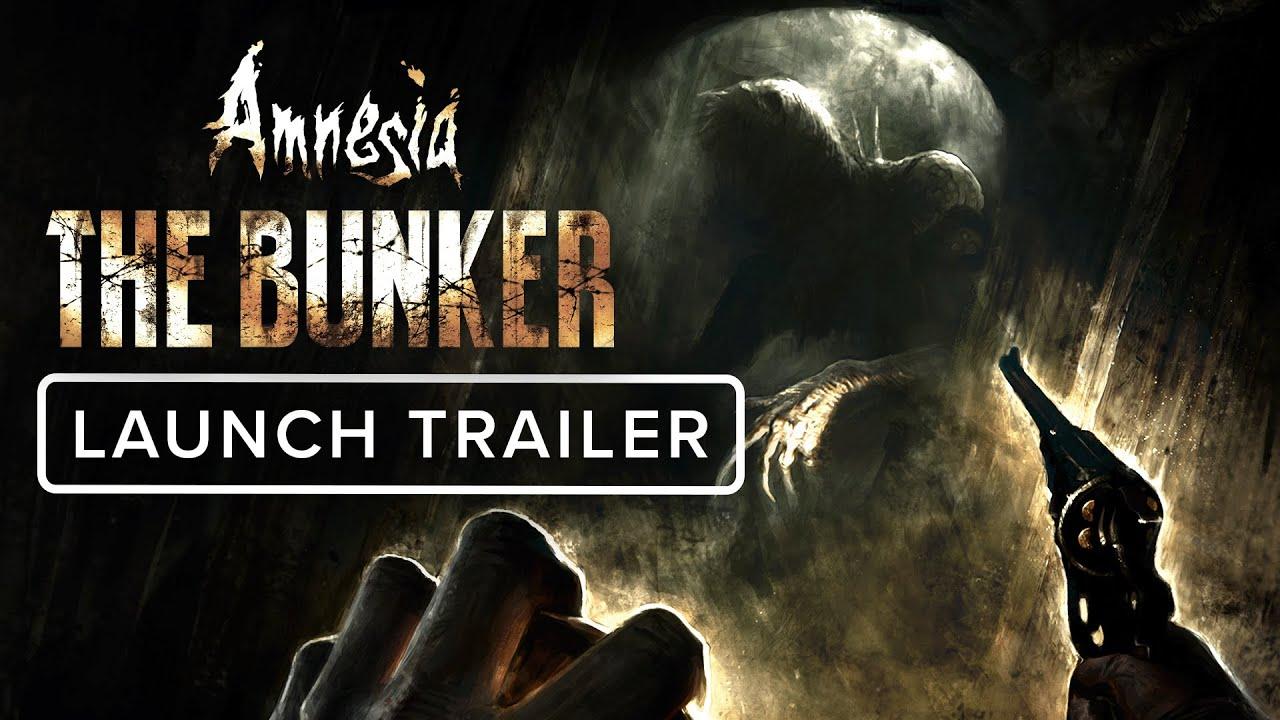 For anyone who has played a game from Frictional Games before, you'll feel right at home. Poor choice of words probably, nothing about The Bunker is even remotely homely. Mechanically it has all the familiar bits like pulling open cabinets, drawers, picking up objects and throwing them, carefully opening doors and peaking around as you panic and run back in and lock the door because you heard a noise. Yup, it's a Frictional Amnesia game that's for sure. There's plenty of tweaks and upgrades they've included here though for The Bunker, with a fair bit more you can experiment with and some destruction to be had too.
Currently, I cannot recommend it on Steam Deck though. While it does perform well with a 40Hz lock with some tweaked settings, it has a rather glaring and immersion breaking graphical glitch with your left hand. Something you see constantly too, with glitches moving all over the hand it's just really off-putting. Your eyes just get drawn to it and it's annoying. Once that is fixed though, it would be an easy recommendation to buy and play there. I'm not entirely clear if it's a Proton bug, a game issue or an AMD GPU driver bug with Mesa but until that's solved, I would wait.
Valve actually gave it a Steam Deck "Playable" rating officially noting this problem and yes, it's playable, but I wouldn't say good enough with such a clear graphical glitch in your face for most of the game. Once I see it's solved, I'll let you know.
For desktop Linux though tested on Fedora KDE 38, at least with NVIDIA and Proton Experimental, the experience has been great. Performance is not an issue at all, apart from some loading bumps when going into specific sections it was an almost entirely silky-smooth 60FPS on max settings. You won't get any more than 60FPS right now either, as the game has a max locked FPS option of 60.
What's interesting here is the generator system. You can light up pretty much the entire bunker with a generator, which quickly becomes your new best friend. The problem is, it's very thirsty and will drink through fuel very quickly. So you need to be resourceful in finding enough fuel to power it up and get what you want done before it craps out on you - again. Especially so as your little wind-up hand-light is pretty rubbish because of course it is. Your torch is also very loud to wind it up because of course it is.
The amount of times my torch ran out while I was in a room trying to figure out what to do, and as I began pulling the wire to power it up only to hear some crawling and growling, and nearly jumped out of my chair I've honestly lost count. The tension and foreboding atmosphere is so thick I could sit and hide inside it. This feeling of dread and panic only increases when you accidentally set off a trap, or catch a glimpse of the creature. On top of that there's minor tremors too, which really keeps that feeling of unease going even in quiet moments.
At one point the creature came at me when I made just a tiny bit too much noise, so I threw a grenade at it and somehow also set off a fire strap behind me and just my luck - the grenade completely missed. I was officially trapped between two horrifying ends. Death number…I don't even know anymore.
Everything about it is tense. Even when going through areas you already know, because you just never know when the noise you make is too much and where this thing will appear from. Certainly doesn't help with the manual save system, because I was often creeping back to it.
I like that you're actually given something resembling an arsenal here, so you're not entirely helpless, just mostly helpless. You have a gun, although ammo is limited and it won't kill the creature, only delay your probable demise. You have grenades, fuel that you can do some interesting things with, meat to try and get its attention and more. Death isn't the end here too, as long as you have a good recent save, just a setback on your path to freedom. The key is to be a quiet as possible, that gun and anything else noisy is a last resort.
One thing I ended up doing is constantly barricading myself into a room I wanted to search — and covering up any holes. Just for that tiny extra peace of mind that it might have a little bit of a struggle to get to me, giving me a chance to get away. This is another part of what I love about Frictional and their physics and what makes The Bunker interesting, that you can move around various objects (and often you need to) as well using objects combined together or thrown around to break stuff to help you get somewhere.
As you go through it, you'll find all sorts of notes and photographs to collect. This is where you will gradually piece together the events leading up to where you are now. I won't go into all the details of course, because spoilers, but it's pretty easy to understand about digging big tunnels and unearthing something horrible. While the setting, theme and visuals are all quite fantastic and no complaints there, this game isn't really about the story at all it's the journey and how many different ways you can die trying to escape.
A little shot I like to call "nope".
I really can't see a reason not to suggest you pick it up if you're after a new horror experience on desktop. This is where I spent 99% of my time with it and there it really was an experience I won't be forgetting any time soon. The constant panic I felt, as I walked through dimly lit and often completely dark corridors in a very claustrophobic environment — yeah, that's going to stick with me. For Steam Deck, sit on it until the graphical glitch is solved.
I played most of it with bright sunlight (aside from replaying for some screenshots here), and it was still terrifying me and making me jump constantly. I'm not built for these types of games but I still somehow enjoy them. Apparently I just enjoy inflicting emotional pain on myself and if you do too then go grab it. For the absolute best experience put on some headphones, and dim the lights.
Once again Frictional have proven they know how to do horror.
You can buy it from Humble Store and Steam.
Some you may have missed, popular articles from the last month: