Up for trying out a new buddy-cop RPG? My Familiar has a fantastic art-style and really looks like something that could be a bit special.
With a lighthearted take this fantasy buddy cop RPG is set in a world filled full of trash, and everything looks like it's falling apart. The art style is really what suckered me in here though as it reminds me of some real classics. Going straight onto my ever-growing wishlist of games, and it seems like it might have pretty good sound-track to go with it if the trailer is anything to go by.
The trailer looks pretty wild: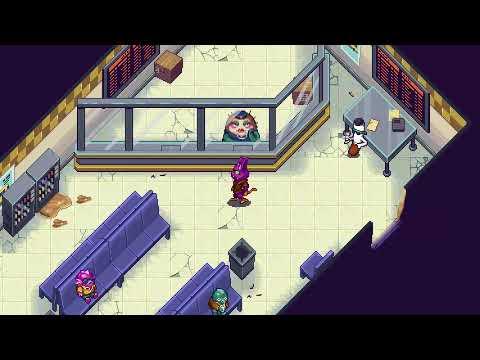 How the developer describes it:
Yo! Welcome to 'MY FAMILIAR'.
In this RPG, wake up as a fresh familiar on the mean streets of Wish City, where the denizens are dark and corruption is king...
Fight, flee, and aggressively rap your way through a vibrant inner city gauntlet, chock full of dysfunctional demons, in flashy, over the top, turn-based battles.

Cast of 6 playable familiars include:
A self-loathing party fowl...
a disembodied diva...
a remorseless sausage thief...
a totally jacked, luchador duck...
a self-righteous robber-baroness...
and some sort of weird, purple rabbit/goblin/rat thing...

Cool, I guess?
I do love how developers on Steam can pretty much write anything as their description.
Try out the demo on Steam. There's a Native Linux build available too.
Some you may have missed, popular articles from the last month: