Counter-Strike 2 from Valve is now officially out and comes with Native Linux support, so it's time to say goodbye to Global Offensive as it has been replaced.
"A free upgrade to CS:GO, Counter-Strike 2 marks the largest technical leap in Counter-Strike's history. Built on the Source 2 engine, Counter-Strike 2 is modernized with realistic physically-based rendering, state of the art networking, and upgraded Community Workshop tools." — Valve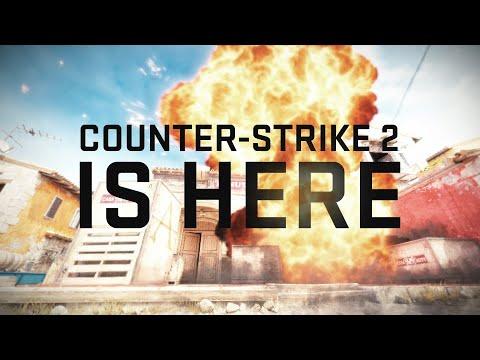 Features:
All-new CS Ratings with the updated Premier mode.
Global and Regional leaderboards.
Upgraded and overhauled maps.
Game-changing dynamic smoke grenades.
Tick-rate-independent gameplay.
Redesigned visual effects and audio.
All items from CS:GO moving forward to CS2.
The updated Linux system requirements:
OS: Ubuntu 20.04
Processor: 4 hardware CPU threads - Intel® Core™ i5 750 or higher
Memory: 8 GB RAM
Graphics: AMD GCN+ or NVIDIA Kepler+ with up-to-date Vulkan drivers. Support for VK_EXT_graphics_pipeline_library highly recommended.
Storage: 85 GB available space
Sound Card: Highly recommended
Like the earlier upgrade to the Linux version of Dota 2, Valve also bumped it up to their latest "Steam Linux Runtime 3.0 (Sniper)", which should provide a big improvement to compatibility on modern Linux systems. From what developer Timothee "TTimo" Besset said on Mastodon, the Windows version has been thoroughly tested but significantly less on the Linux version so be sure to report any bugs you find.
Note: If you find you don't have any sound there's already a bug report with some suggestions to try.
Be sure to pop along to our Discord to chat about it, and be sure to leave a comment for those not on Discord.
Play for free on Steam.
Some you may have missed, popular articles from the last month: