Cyberpunk 2077 2.0 landed recently, and now I've had time to play with it here's a look at how it runs on Steam Deck and desktop Linux after the update. The good news is: it runs out of the box with Proton. My testing has been with Proton Experimental.
Quick tip - want to skip the launcher? Add this as a Steam launch option: --launcher-skip
For the Steam Deck, I've been testing it on SteamOS 3.5 Preview, where it does in fact run quite well. On Low and Medium, it can for the most part stay above 30FPS and a lot of the time when you're not doing explosive action in the open world, it can even stick around 40FPS. However, even on the Low settings, intense open world action will bring it down but Medium with FSR2 keeps it pretty smooth.
To give you a good overview, I ran it through a bunch of benchmarks and captured some gameplay that you can view below: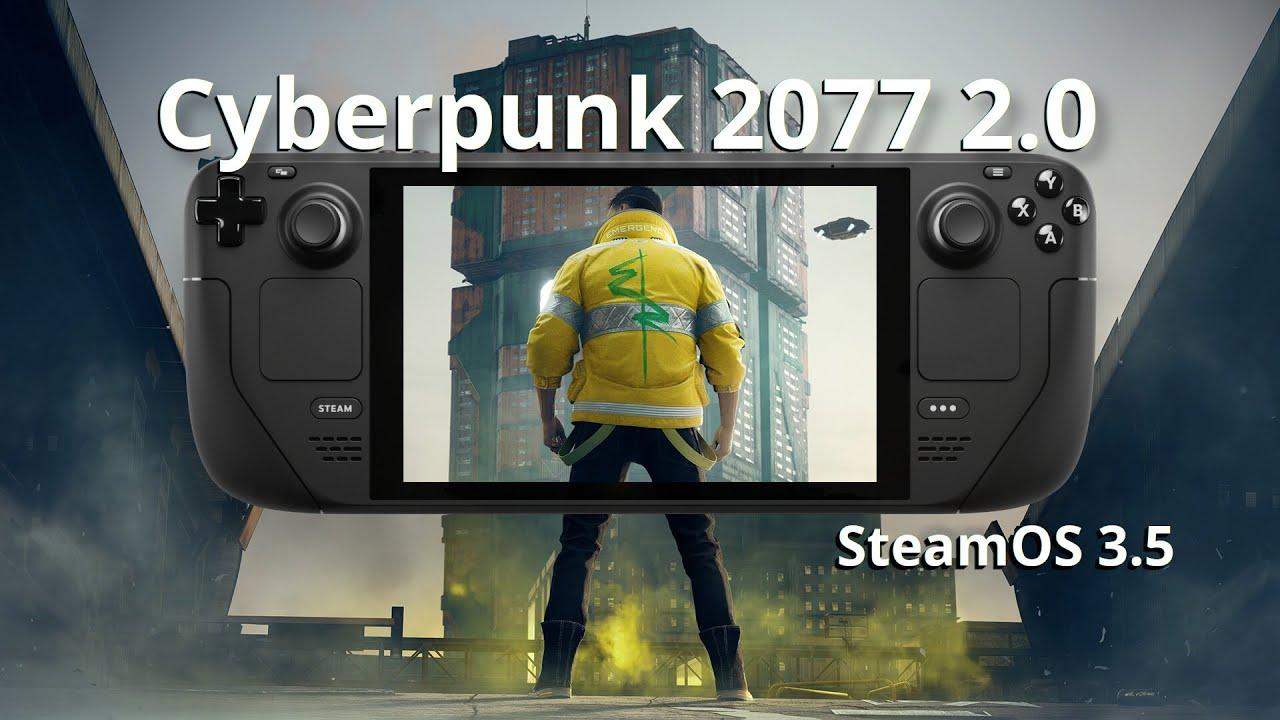 For desktop Linux (Kubuntu 23.04) the game will run but there's one current major issue: you will probably get stuck with on-screen gamepad icons. This is a known issue for the 2.0 update. On Windows they say to restart the game, but on Linux that doesn't fix it. To fix it on Linux, you can edit the Cyberpunk2077.exe file which can be found here (depending on where it's installed): .steam/steam/steamapps/common/Cyberpunk 2077/bin/x64/
After backing up your exe, you can run this command on it in terminal to fix it:
echo '2C45C6: EB' | xxd -r - Cyberpunk2077.exe
Testing it myself, this done indeed fix the controls! Credit to this Steam forum post.
As for performance, it seems pretty good. When you consider we're running it through the Proton compatibility layer, it continues to be impressive for such AAA games. On the High details preset, with FSR2 Quality at 2560x1440 I've been seeing above 60FPS and it's really smooth. This is with an AMD Ryzen 5800X + Radeon 6800XT.
Are you jumping in again for 2.0 and the incoming DLC? Or are you about to play it for the first time? Let me know your experiences and thoughts in the comments!
You can buy it on GOG, Humble Store (GOG Key) and Steam. The DLC, Cyberpunk 2077: Phantom Liberty, releases September 26th.
Some you may have missed, popular articles from the last month: