After a new casual silly party game? Party Animals recently released from Recreate Games and Source Technology and it works pretty great overall on Steam Deck and desktop Linux.
Spread across around 20 maps and three different game modes, you'll be fighting off other animals across multiple rounds. The idea is similar to the likes of Gang Beasts, with wobbly creatures running around doing completely stupid things. Fight on planes, submarines, trains and more.
First up Steam Deck: the good news is that it runs on Steam Deck, my testing is with SteamOS 3.5 Preview and Proton Experimental. The only issue I had was setting my name at the start requiring the touchscreen and same with editing a custom game name, as gamepad input on the keyboard kept removing it. Apart from that though, it has been pretty smooth sailing.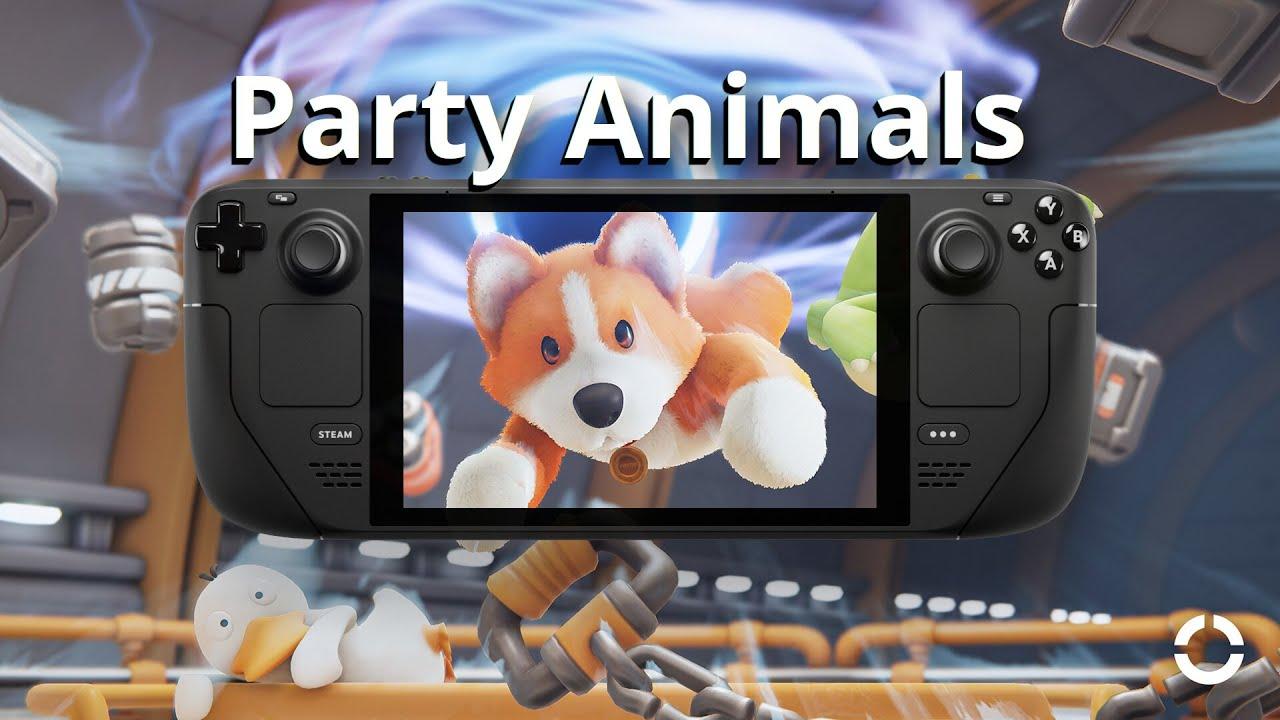 Performance on Steam Deck isn't as good as expected though, considering the pretty simple style and game mechanics. Even on Low details it wouldn't go much above 40FPS. Thankfully, it feels pretty great though and it looks just fine thanks to the cartoony style to it.
Something to keep in mind is that this is an online-only game, it does not have full offline play and it does also have micro-transactions. You can earn as you play, but you can also pay to get more of the in-game currency to buy more expensive cosmetic outfits from the in-game shop. Two things that have been pulling down the Steam user review score with players not particularly happy about either. Not enough to stop people playing it though, with it being one of the most popular releases of 2023 so far (over 55,000 people played it at the same time today).
On desktop Linux (Kubuntu 23.04) no surprises there as it works perfectly. With good smooth performance on max settings on my desktop at 2560x1440 - Ryzen 5800x / Radeon 6800XT.
A feature I especially like in Party Animals is that when you've been thrown out and the match is still going on, you get a few little tricks to throw into the ring like a banana peel for them to slip on or a bomb to hopefully explode them off. It's a nice little touch that stops it being too boring when you're waiting for the round to end while you're spectating.
Overall it's really fun, some properly laugh out loud moments can be had in it and across Steam Deck / desktop Linux you can have a good time with it. I would just suggest turning off voice chat, because for some reason it's on by default and open mic too.
You can buy it on Steam.
Some you may have missed, popular articles from the last month: