For those who wish to test out the very latest improvements to the Steam Deck, Valve has put up Steam Deck OS 3.5 into Preview now. In the official announcement Valve go over a big list of new features and fixes, so here's some of what's included.
The most immediate change you'll notice is that Valve tweaked the default display colour settings, as they said it has been adjusted to "emulate the sRGB color gamut, resulting in a slightly warmer and more vibrant color appearance". This is adjustable, with the new display settings being added:
Native: The native display color appearance (the color rendering for Steam Deck prior to this update).
sRGB: Emulate the sRGB primaries, in a smooth manner that does not introduce gradient clipping.
Boosted: Emulate a wider-gamut display appearance, resulting in increased apparent vibrance. May result in gradient clipping.
On top of that for external displays the Steam Deck now supports HDR, and you can also enable VRR if supported by the USB-C adaptor you're using. Valve also adjusted the Quick Access scaling options, separating them from the filters with added Stretch and Zoom scaling options.
Plus there's some performance improvements with compositing being avoided in additional scenarios, which Valve say will reduce latency and stutter when you have multiple overlays. On top of that they even improved latency in some cases where games / apps render slower than the refresh rate.
There's so much more to it, with this likely being the biggest upgrade for the Steam Deck since release. There's an upgraded graphics driver that has lots of improvements like better performance for Starfield, fixed corruption in Amnesia: The Bunker, fixed launch failures for Immortals of Aveum and Kaiju-A-GoGo and no doubt lots of other fixes.
Some other quick picks from it:
Improved sleep resume speed.
Improved Bluetooth connection stability.
The performance overlay can be customized via configuration files.
An upgraded Arch Linux base for the operating system.
An upgrade to the KDE Plasma desktop mode.
Fixed an issue where certain workloads would exhibit severe CPU performance issues unless SMT was manually disabled.
External storage devices are now auto-mounted when connected to Steam Deck.
Valve also noted Firmware 116 was released bringing:
Added voltage offset settings.
Improved robustness of the Firmware Settings Reset chord (Volume Down + Quick-Access + Power) against some boot hang scenarios.
Fixed a rare issue that would set the processor TDP limit too low causing CPU and GPU frequencies to be stuck at 400 MHz and 200 MHz respectively.
Fixed an issue when the charging light would turn back on when plugged in for a while after fully charged.
How to get it? Press the STEAM button -> go to Settings -> System -> System Update Channel and pick Preview. It will then reboot, then hit Check For Updates.
Since it's in Preview, it means it's ready enough for anyone to try it out and they will send it as a Stable update to all users once it's had more testing.
What's your favourite addition in this update?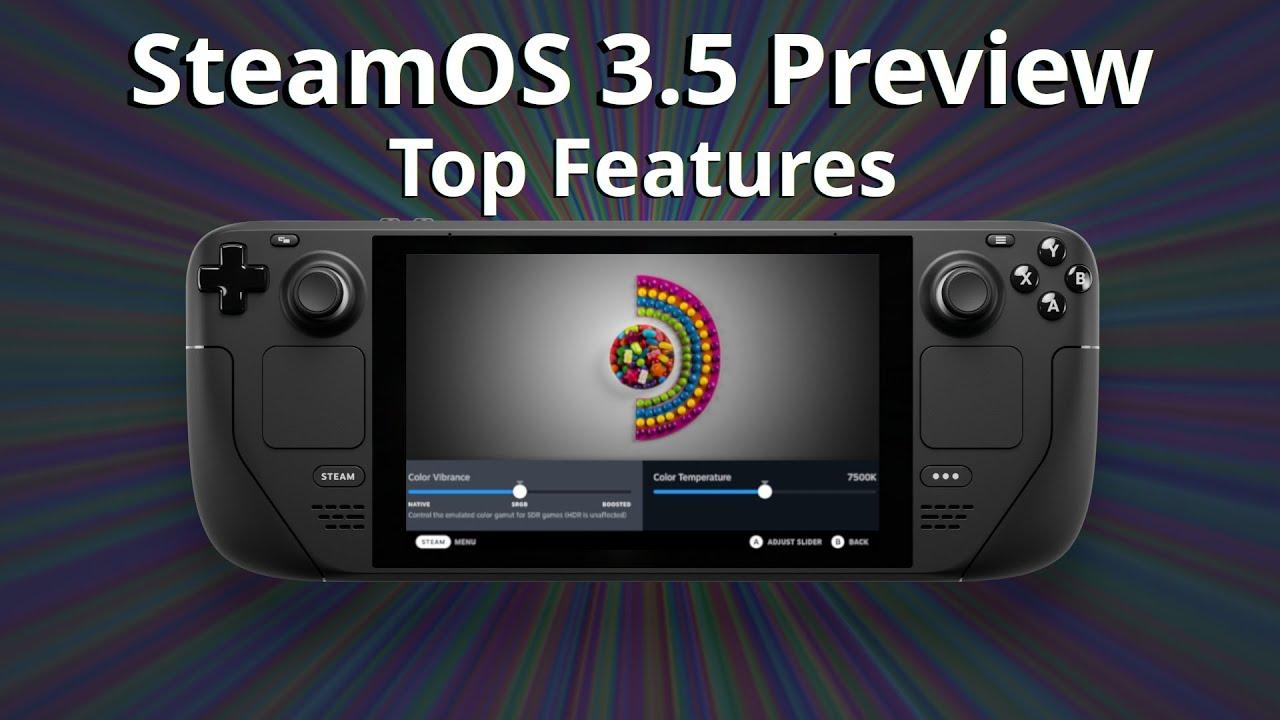 Some you may have missed, popular articles from the last month: