1001st Hyper Tower from developer Toster12D3 seems like quite a unique FPS, like a reverse dungeon crawler as you ascend a tower a destroy everything in your way.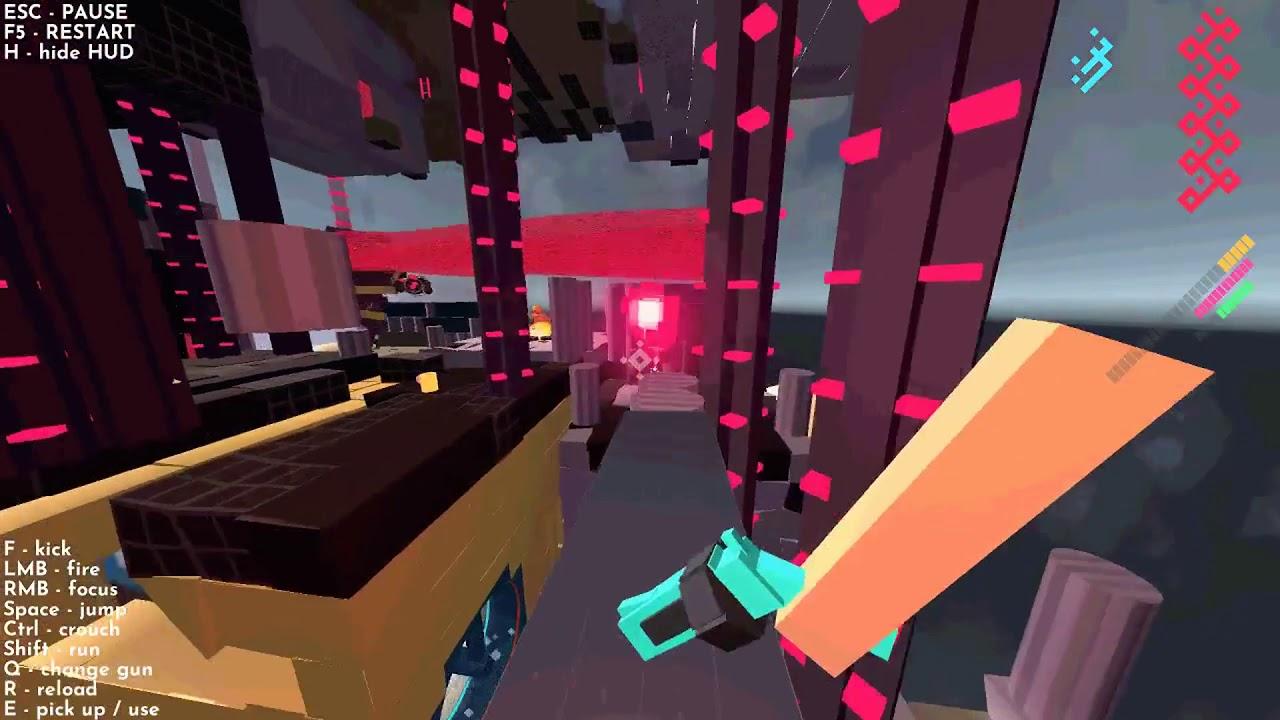 Features:
70+ Oriental Cyber Enemies including: Robo-Rakshasas, Manticores, Nephilims, Magnetic Fakirs, Bazaar Guards, Opium Lords, Rukh Birds, Genies, Giant Silkworms, Assassins, Nano Modified Ghouls, Deadly Laser Satellites, Flying Golden Sportcars and Palaces.
60+ Guns like revolvers, rifles, miniguns, flamethrowers, shotguns, rocket launchers, lasers, crossbows, plasma guns, smgs, railguns, sticky grenades and thunder guns!
Perks that stack with each other and with your weapons of choice!
4 Original Bioms(Tower Districts) with unique ways of vertical movement, enemies and traps. Each more deadly than the last.
Not only Bosses and Mini Bosses, but also Secret Bosses for each biom!
I assume by "biom" they mean Biome, sure sounds like it.
In 1001st Hyper Tower, the developer says that every structure is destructible and so you can really go wild. Sounds interesting, looks pretty good too! I spoke to the developer on Twitter, who confirmed Linux support.
As for the world, it's a "Arabian Cyberpunk world" the developer claims is like "Prince of Persia with a plasma gun".
You can follow it along on Steam, releasing March 11th.
Some you may have missed, popular articles from the last month: