Stardew Valley is a seriously lovely game, one I keep going back to quite often and the upcoming 1.4 update sounds like it's going to be pretty interesting.
Back in December last year, Barone said in a blog post that they've now taken back full control of the game from Chucklefish to self-publish (well, almost, except for the Switch and mobile). They're working on a new game, set in the same world as Stardew Valley but the new game has gone on the back-burner while they work on new content for Stardew.
Details are quite light on what the 1.4 update will have, although the developer Eric "ConcernedApe" Barone has been posting a few fun sounding bits of it on Twitter which included this screenshot: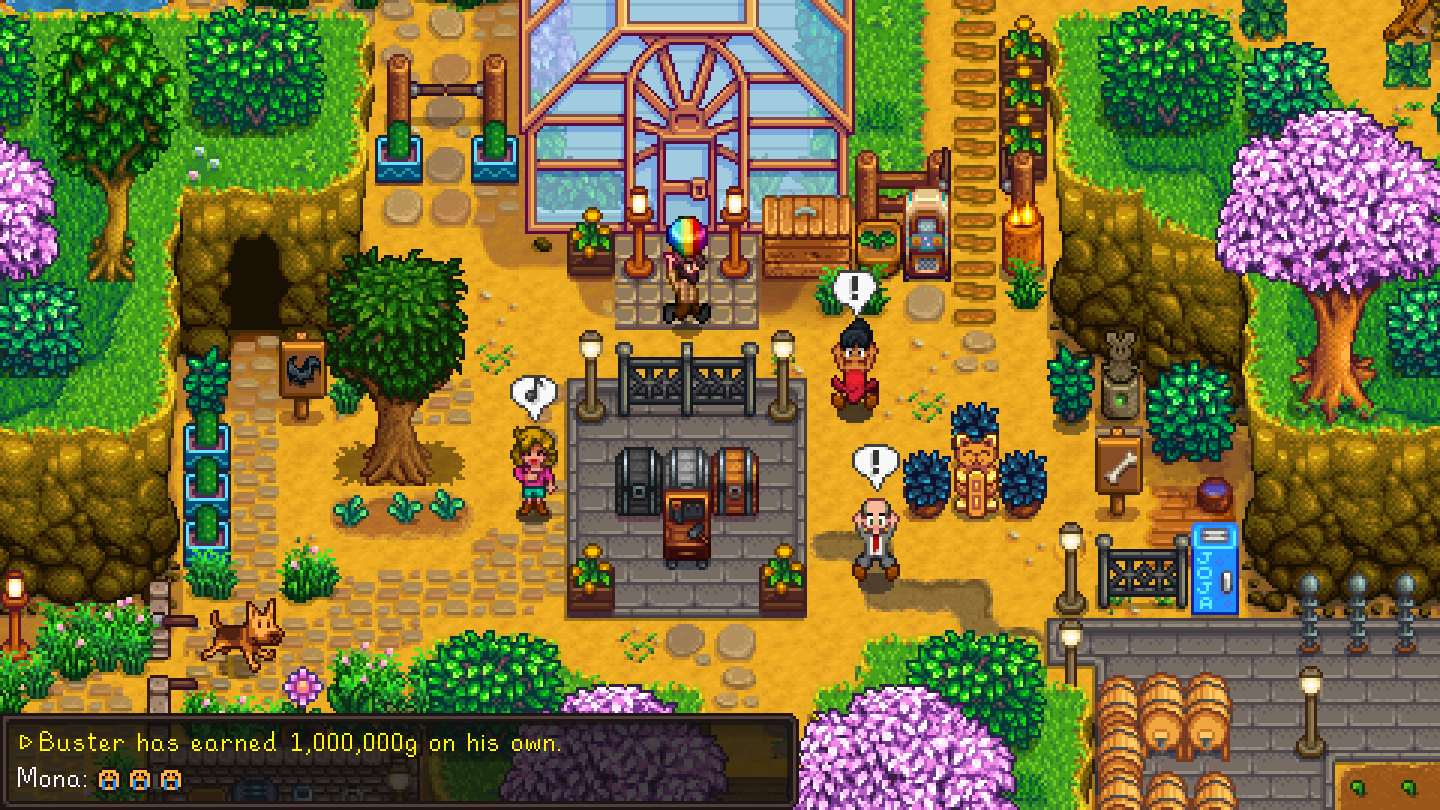 Barone said that the update is "a big one" and the image above "only reveals a fraction of what's coming". The image is of a new map called Four Corners, that Barone said would be perfect for the new option of each player having their own separated money in multiplayer. Answering questions on Twitter too, they also said this map will also be available in single-player if playing online isn't your thing.
From what else was said, you will be able to go to the Mayor's house at any time to separate (or re-join) your money. If you do choose to separate from an already made game that remains shared, it will be split equally between players and new farms get to pick the option at the start.
However, the game remains mostly a shared experience with, as explained in another Twitter post "one shared cave, shared community center, mines, etc" and you're "still working together to achieve common goals". The aim here, just seems to make the gameplay a little more interesting if you want it to be.
You can buy a copy of Stardew Valley from Humble Store, GOG and Steam. No word on when the big 1.4 update will drop, will let you know when I hear anything on that.
Some you may have missed, popular articles from the last month: