Move or Die, a 4-player local and online multiplayer party game that's absolutely hilarious just got that little bit better, with new content for the PC version.
As the name suggests, if you don't keep moving, you will die. That alone makes it quite interesting, however it's the varied game modes and mutators that truly make it hilarious. Bomb tag being a favourite of mine, with one player starting off with a bomb that's about to blow-up and you need to tag a player to swap it, lots of amusing modes like that make it worth playing.
Previously exclusive to PS4, they've added in new Game Modes:
Shuriken Parry: Protect yourself from the shuriken-flinging turret and avoid the projectiles or parry them into your opponents
Spider-bombs: Drop automated spider-bombs that circle the map and its elements… but be aware that your opponents can do the same
Radiation: Avoid the green glow or otherwise die a radioactive death. Not great, not terrible
Paper Planes: Aim your remote-controlled paper plane at your foes and watch them go boom!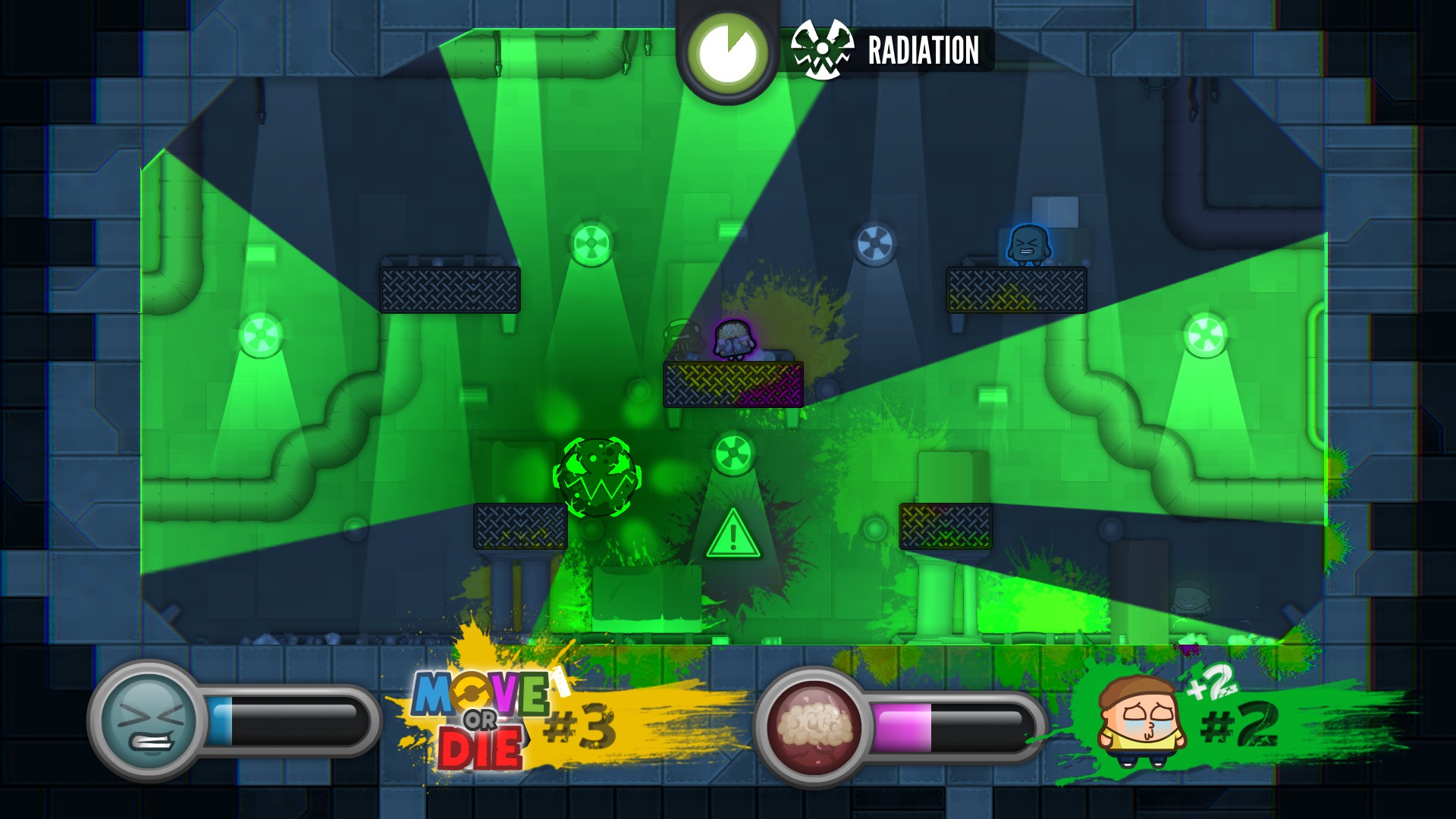 Three new Mutators also made it into this update:
What The Golf: Move around by launching yourself in the direction pointed by the oscillating arrow. Shout out to Triband for this one
Astral Projection: You can project your astral form in the direction you are facing and then teleport to its location
Accelerate: You gradually pick up more and more speed as you move
And there's also a bunch of new character skins, which are purely cosmetic.
While I absolutely love the game, there's two issues with it that annoy me. Firstly, you can only level up and unlock new skins and game modes by playing online. However, playing locally you have everything unlocked, you only need to unlock things for online play. Also, weirdly I've been unable to get my gamepads to work unless it's in Windowed mode or Borderless, when in Fullscreen they're just not picked up.
Other than that, it's fantastic and great to see it still supported so long after release.
Find Move or Die on Humble Store and Steam (80% off for the Summer Sale).
Some you may have missed, popular articles from the last month: