Always on the look out for new hardware that's good and cheap, I recently came across the Gioteck WX-4 Wireless gamepad.
Messing around with wires with the Logitech F310 was becoming a bit of a hassle, so I was looking around for something new to replace it. The Logitech F310 is a great wired pad, although I personally find the triggers far too stiff so I've wanted a different secondary pad for some time.
I will admit being extremely sceptical on this one. Gioteck is a brand I had neither tested nor heard of before but the WX-4 Wireless supports Bluetooth and USB, with a built-in rechargeable battery (10-12 hours approx play time) and it's incredibly light when compared with the Steam Controller.

The most important thing though? It works almost perfectly on Linux.
When paired up with the Plugable USB-BT4LE Bluetooth adapter (not included), it was stupidly easy to pair with KDE. Plug in the adapter, hold down Y + Home to turn on the Gioteck WX-4 Wireless and get it to be findable. Open up the Bluetooth Device Wizard and there it is:
Since the Gioteck WX-4 Wireless can also acts as a Nintendo Switch gamepad, in Steam if you turn on configuration for Switch Pro you then get all the handy configuration options from Steam Input.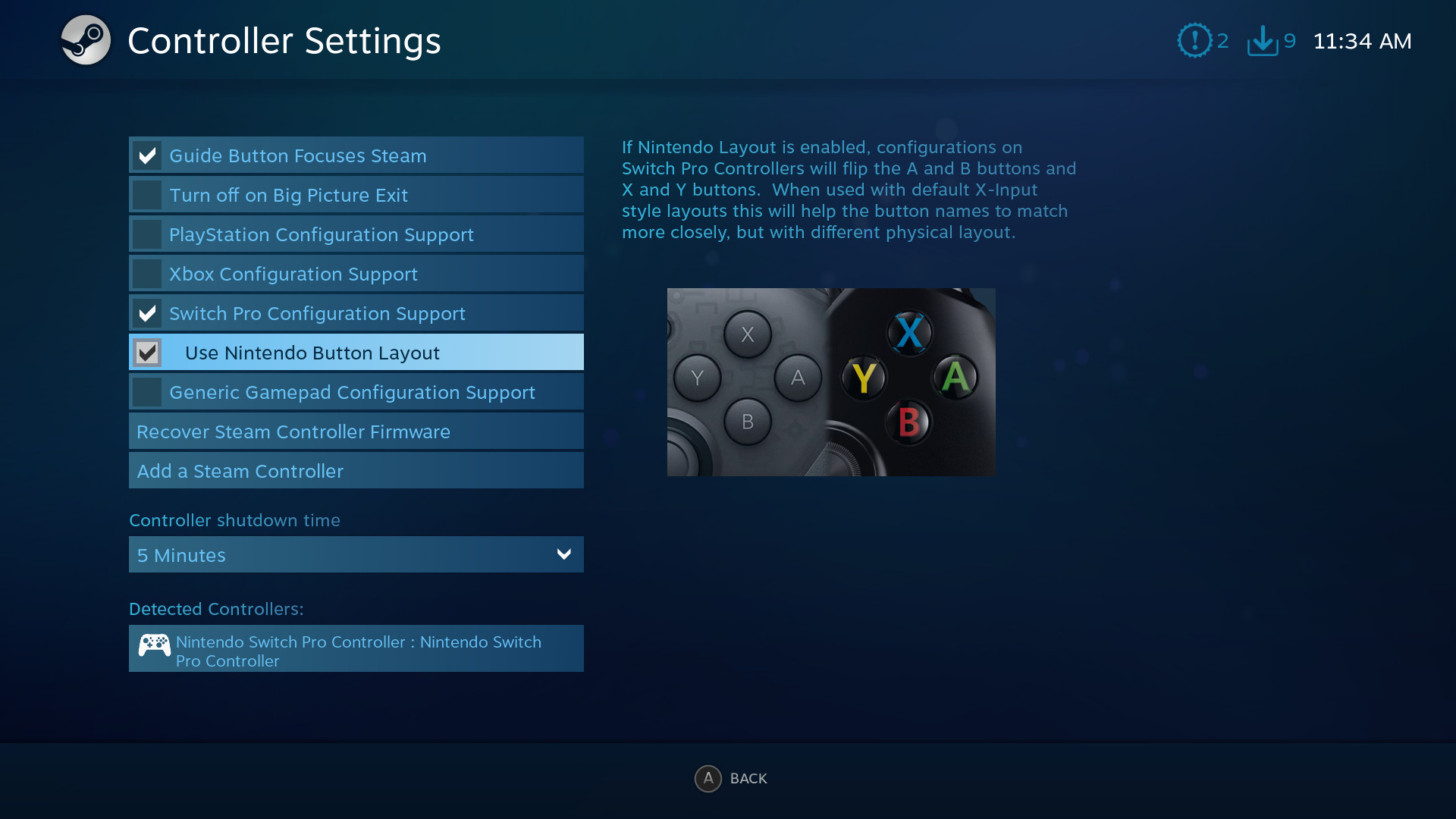 Tested across Rocket League, Blaze Rush, Baba Is You, Eagle Island, Hell is Other Demons and plenty more it seems to work great in Steam games. It's quite weird having the ABXY buttons switched around though, that alone will take quite some time getting used to.
So why did I say it works "almost" perfectly earlier? Well, Steam has Steam Input and that works directly with gamepads, Valve constantly add new supported hardware to it too and there's not a lot of messing around there.
However, outside of Steam is a different story as there's no driver for such a pad yet I am aware of, this little guide might help so keep that in mind. As of yet, I've not been able to get it working with GOG games. That will likely change in later Linux Kernel versions, since if you remember the Steam Controller wasn't directly supported with a driver until around three years after it released.
Apart from that the other most important thing is the price, it was £20 which I honestly find pretty ridiculous for such a good gamepad that's so far been beautiful to use. If you're in need of one for some Linux gaming fun, perhaps this may be it. With the caveats of using it outside of Steam.
See more about it on the official site. You can find it on GAME, shop4world and likely many other stores.
Some you may have missed, popular articles from the last month: