After a few months in Early Access, the near-future global cold war turn-based espionage sim Sigma Theory: Global Cold War has fully released.
Sigma Theory: Global Cold War tells the story of a world on the brink of rapidly advancing, through what scientists call the Sigma Theory. This sparks a new global Cold War, as every country sets up divisions responsible for attempting to harness that power. A very curious setting, one that requires you to use your own imagination somewhat.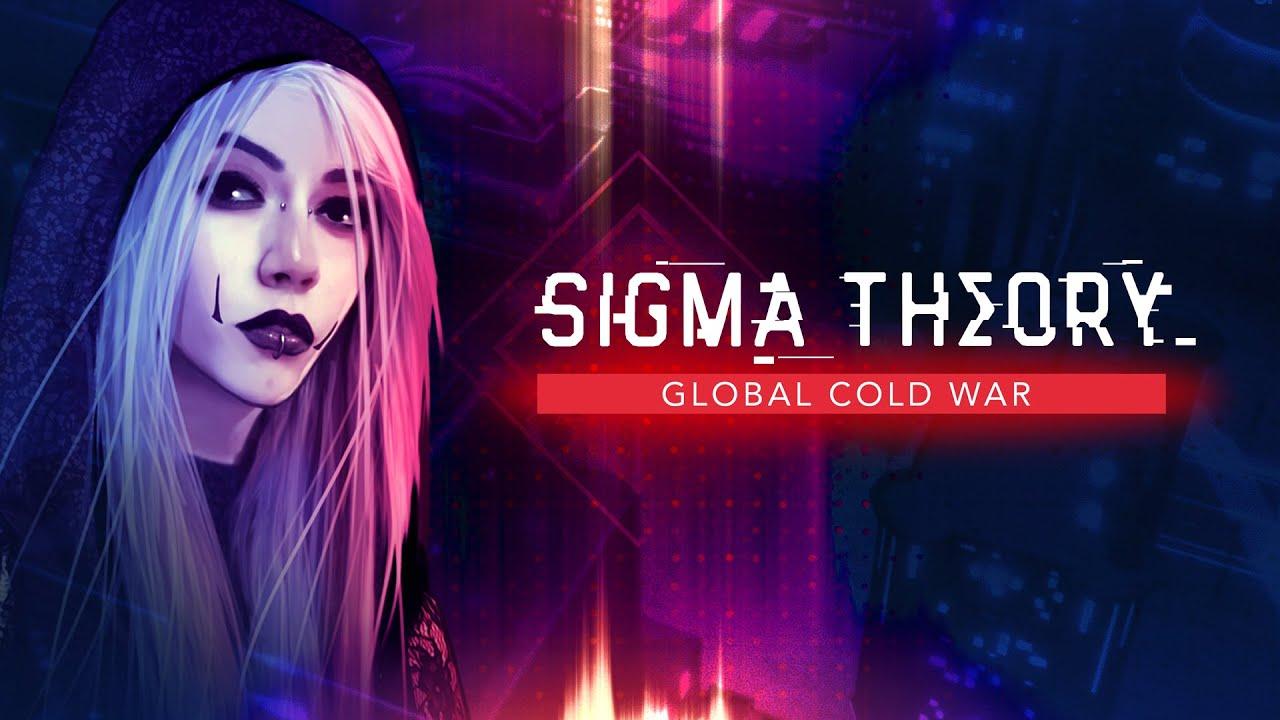 It's a micro-management heavy game, as you will be directing agents across the world to perform whatever actions you deem necessary to acquire more scientists. Get them to do a little recon and hack systems in a rival country, locate their scientists and so on. What's interesting is how you choose to do all of this. When hacking for example, you can do it from your own country with support of your networks to improve your chances but being discovered can have grave consequences. You could also hack a country, from inside a different country to not arouse suspicion for your own but it won't be as effective.
Feature Highlight:
Turn-based espionage: Use your special agents to dominate the world. Seduction, blackmail, manipulation, industrial espionage… Every low blow is both permitted and encouraged.
Dynamic narrative: Develop and manage your relations with over 100 NPCs: lobbies, armed groups, politicians… Alliance, deception or assassination, you choose.
Field operations: Direct the kidnapping of your targets during gripping pursuits through the world's greatest cities. Discretion or direct confrontation, your agent's life is in your hands.
You do all this while working against a Doomsday clock, which gets worse as tensions grow and can result in global nuclear war. Hopefully before that though, you manage to gather enough scientists to research the ultimate world-winning tech.
I decided to focus a lot on one country during my last play-through, investigating our contact there to dig up dirt on them. I managed to find out that they had falsified their qualifications and so I passed it along to their government to increase my relations with them. Weirdly though, they were kept in their post so I continued digging to find…a sex tap! Oh my. I decided to present this information to the contact, where they of course denied it but this appeared to improve my ability to get their cooperation and give me access to some of their research. It's dirty work, but someone has to do it.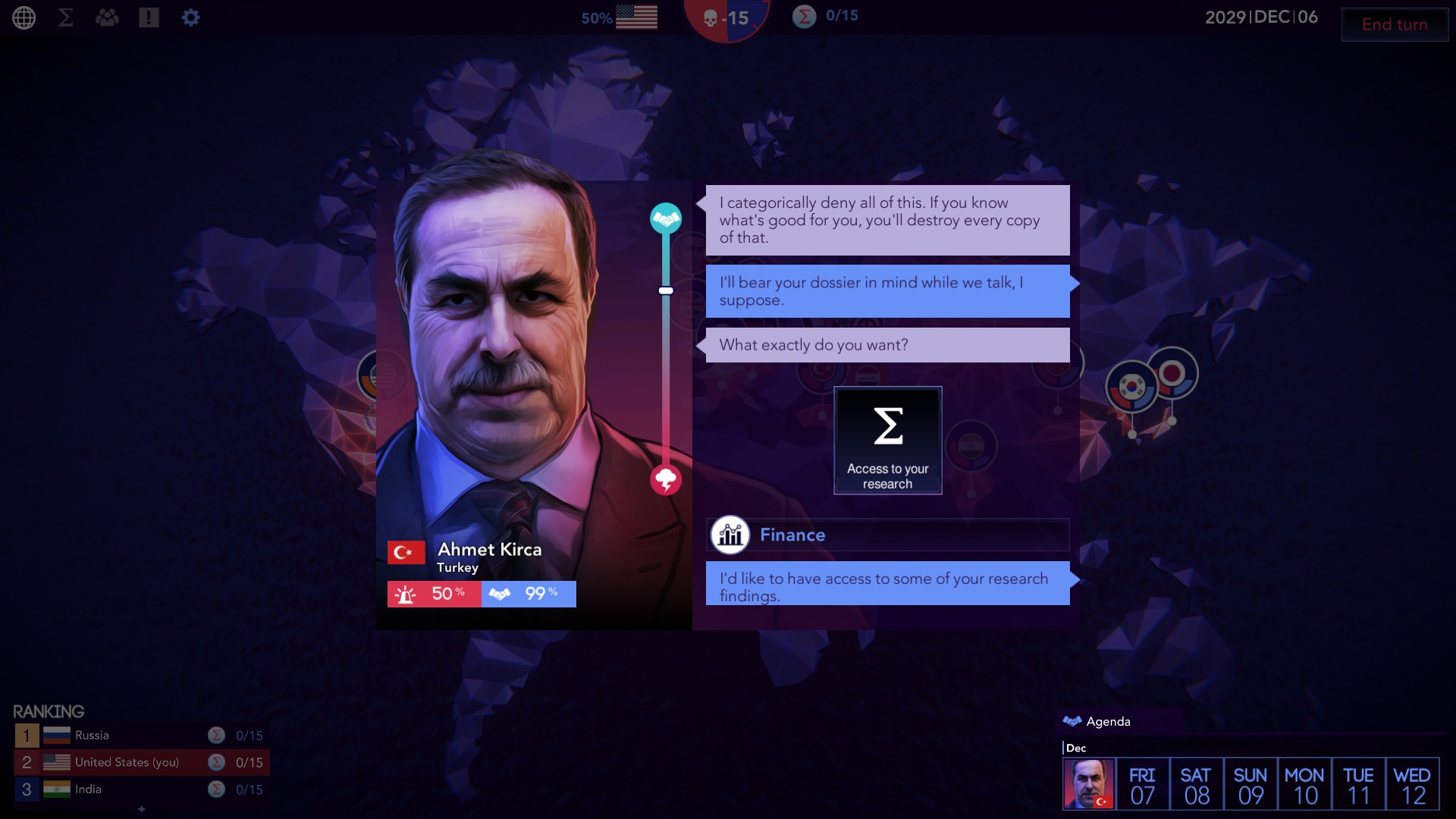 Your agents need the right abilities to do the right job as well, which is where some of the micro-management comes in. You will be constantly switching them around to different countries, based on what scientists you're trying to pinch.
Actually extracting a scientist you've managed to sway over to your side is quite interesting too. Sigma Theory: Global Cold War is all about constant decision making, weighing up the pros and cons and here is where it can end up being a little exciting. Your agent constantly presents dilemmas, asking you on how to best proceed. At one point I hijacked a bus, which got me further and faster but the alert level was raised substantially as a result.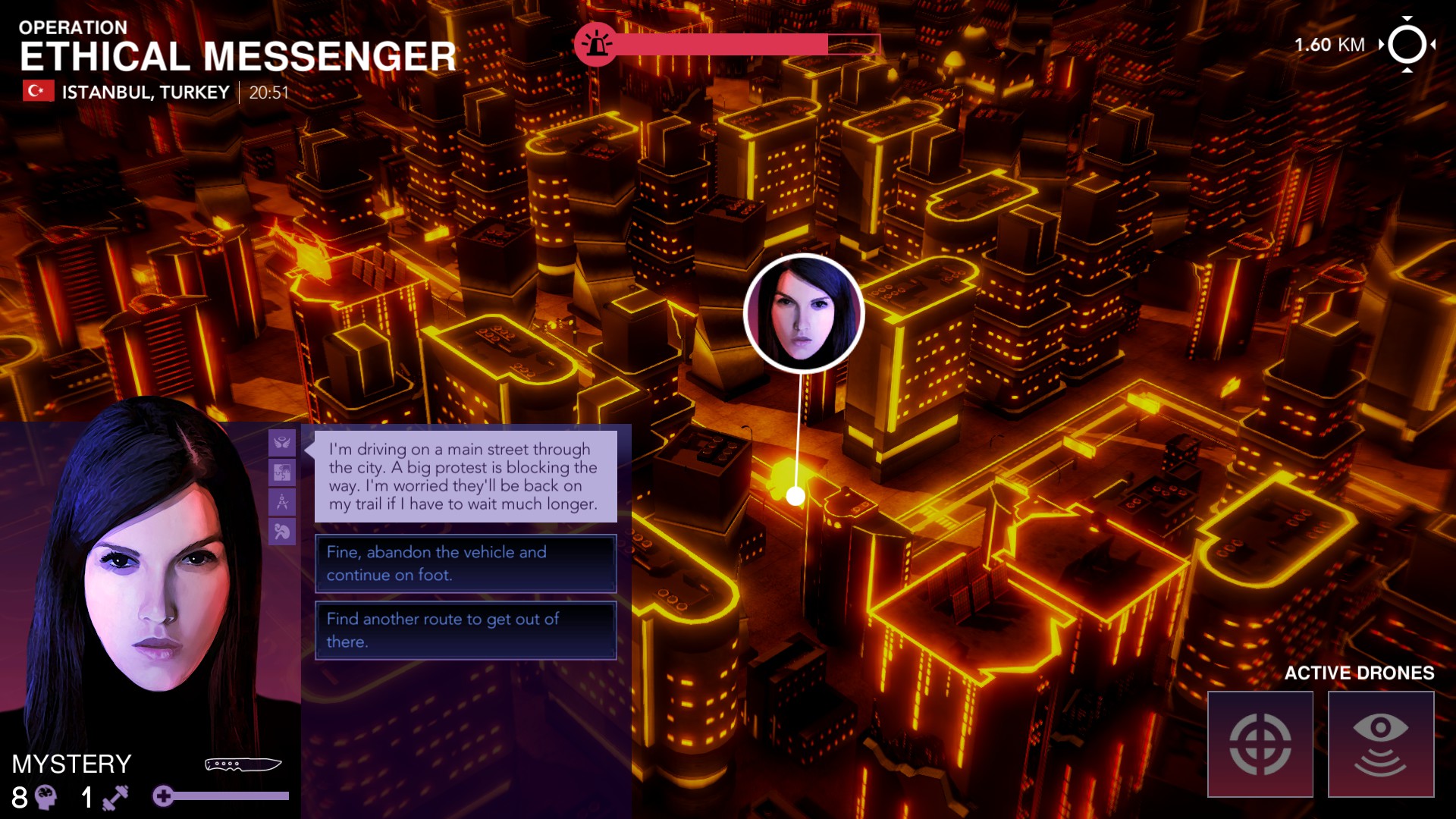 Making a few wrong decisions can lead your agent into a corner, with very little hope of survival. Although, you do have the choice to surrender if things go really awry and possibly secure their release later.
One part I didn't like was your spouse popping up here and there, in a game where you're sending agents around the world to do dirty work in a game full of espionage it felt like a really weird feature to put in. It didn't really make much sense or add much to the gameplay at all either.
A good setting, nice visuals, a very clean and clear interface so you know exactly what's going on. Really slow pacing, but lots of interesting little ideas placed around it to keep you clicking around and constantly making decisions to advance your Sigma research. There's a clear lack of depth to Sigma Theory overall though, all the options are a bit too simple which doesn't make it particularly interesting once you've played it through.
You can grab Sigma Theory: Global Cold War on Humble Store, GOG and Steam.
Some you may have missed, popular articles from the last month: