It's not just Dota 2 seeing a massive upgrade, as Valve also pushed out The Outlanders Update for Dota Underlords as well with a new fast game mode and a better on-boarding experience for new players.
Like Dota 2, Underlords has also gained two brand new heroes with Snapfire and Void Spirit. Void was also joined by Storm Spirit, Ember Spirit, and Earth Spirit entering the White Spire to create the new Spirit Alliance as well.
Heroes work quite differently in Underlords though so let's take a quick look at their abilities.
Snapfire - Tier 1 - Dragon/Tinker Alliance:
Ol' Scatterblast - Snapfire readies her shotgun, blasting enemies within her range and slowing their attack speed.

Mortimer Kisses - Dragon Ability: Mortimer spits globs at his enemies. Each glob deals damage to all enemies within radius of impact and lights them on fire.
Void Spirit - Ace Tier - Spirit/Warlock Alliance:
Dissimilate - Void Spirit enters the aether, disappearing and creating 3 portals. After a few seconds he exits one of the portals to reduce armor and deal damage to nearby enemies.
Void Elemental - Passive: When Void Spirit executes a Delta Slam, he Breaks affected enemy units for several seconds.
Storm Spirit - Tier 2 - Spirit/Mage Alliance:
Ball Lightning - Storm Spirit becomes volatile electricity, charging across the battlefield and deaing damage to each unit he passes through.
Storm Elemental - Passive: When Storm Spirit executes a Delta Slam, he disarms affected enemy units.
Earth Spirit - Tier 3 - Spirit/Warrior Alliance:
Geomagnetic Grip - Earth Spirit summons a Stone Remnant off the map and pulls it towards his current target. Enemies struck by the incoming Stone Remnant are silenced and take damage.
Earth Elemental - Passive: When Earth Spirit executes a Delta Slam, he silences affected enemy units.
Ember Spirit - Tier 2 - Spirit/Assassin Alliance:
Sleight of Fist - Ember Spirit dashes around with blazing speed, attacking all enemies within range, then returning to his start location.
Fire Elemental - Passive: When Ember Spirit executes a Delta Slam, he sets affected enemy units on fire.
The Spirit Alliance sounds fun! When they cast an ability, they get charged up. If you have three on the board together and charged, they fire off a Triangular Delta Slam damaging all enemies heroes within and this applies each spirit's elemental effects too.
Alone, that would be quite a hearty update but the Underlords team at Valve also had something else rather juicy to add in. A new fast-paced Knockout game mode! Each player begins by selecting 5 heroes, it only takes two instead of three to combine and you level up automatically every other round. You have four strikes (round losses) before you're out. Currently only available in Casual, but Ranked will be added too and bots support this mode. For Knockout Aegis of the Immortal, Desperate Measures and Embarrassment of Riches are disabled.
It's absolutely mad: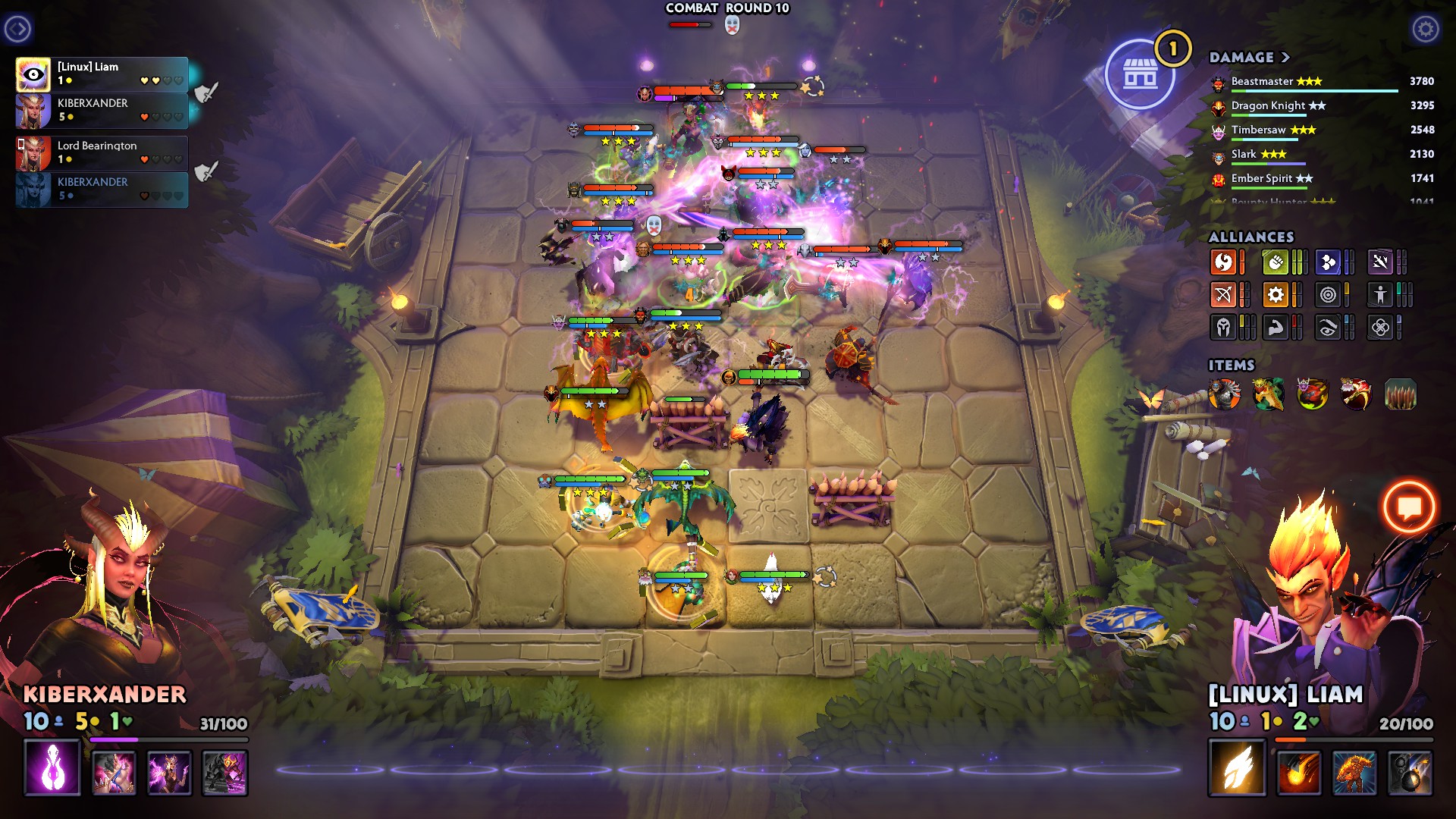 The the joy of Underlords is being able to go at my own pace, without a team telling me how terrible a person I am for making them lose. Underlords is a fantastic strategy game to chill out with and I hope it continues getting such fun updates.
If you're interested in trying it out, there's a new starting experience too with a tutorial to teach you the basic concepts. If you missed it, you can enter it manually under Bot Match.
Play Dota Underlords free on Steam, you can also find the special update page here.
Some you may have missed, popular articles from the last month: