Theyest Thou is a fun idea for a top-down shooter, while quite simplistic it offers a fun game mechanic to mix things up a little with your telekinesis.
Like a lot of top-down shooters, it's fast and violent. You can pick up a gun, you can run and shoot but here you also have powers of the mind. You reach out and make a gun fly around a level, and shoot enemies while you remain in cover. For such a simple looking game, it's surprisingly amusing.
An example of how a genre with thousands of games, can be made to feel so different with one little tweak to the action. Not only that, the developer Narayana Walters did it as part of a challenge to make and release a commercial game on Steam in one month.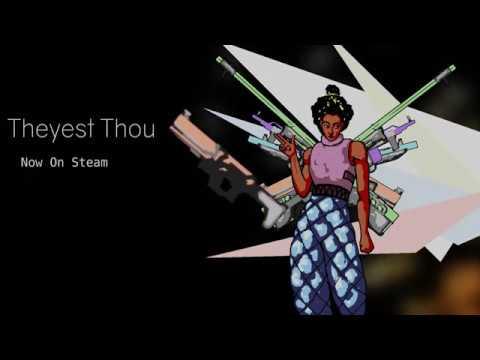 Set in the same universe as another bigger game, Thouest Thee, which the developer is currently working on that's a "biopunk rpg where you play as a space cultist with a modular chest cavity". Sounds like a developer, and a game to keep an eye on once you've had a few hours with throwing guns around in Theyest Thou.
It's also another game made with the excellent free and open source Godot Engine.
Some you may have missed, popular articles from the last month: