Hnefatafl, the ancient 'board game of the vikings' just recently had a version ported to Linux from developer Philippe Schober and it sounds like quite a complete package. An ancient Scandinavian board game, whose variants were played all over medieval Europe before Chess was even invented and it's history goes far back.
It's an interesting game because of the difference in layout, setup and team sizes. The defending team starts in the middle of the board and their main objective is to let their King escape by reach any of the corners. Meanwhile the attackers have double the numbers but they're spread out across each side of the board.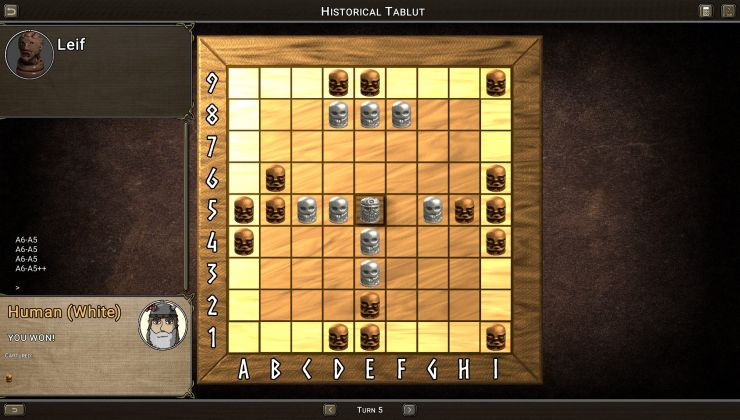 This version of Hnefatafl comes with cross-platform online play across Linux, Windows and mobile. You can play it against the AI too, a hot-seat mode to play against someone locally and it also has quite a few different game variants. Additionally there's an ELO ranking system, achievements to unlock and more. Another feature it offers, which not many do, is a turn notification on Steam. So you can setup a game, take your turn and quit until the other player takes theirs. I really wish more turn-based Steam games allowed it.
There's a joke to be made somewhere here about Linux ports, and how they're often delayed with Hnefatafl being such an ancient game…
If it sounds like your idea of fun you can find Hnefatafl on Steam.
Some you may have missed, popular articles from the last month: