Not a selection of genres I would have expected to be put together but it's happened. Hyperspace Harvest is the second game from Sleeper Games and it's confirmed for Linux.
After the destruction of your own planet, you've been reincarnated somehow by an 'interstellar god animal'. Hyperspace Harvest takes place on top of and inside this almighty mammal and you're basically its janitor / doctor and more. You will be responsible for engineering and growing crops, exploring the completely bizarre ecosystem inside it and fighting off an apparently sentient disease in a dungeon-crawling bullet-hell. That's a seriously weird combination of gameplay elements but it sounds brilliant.
It looks absolutely wild too, check out the trailer below: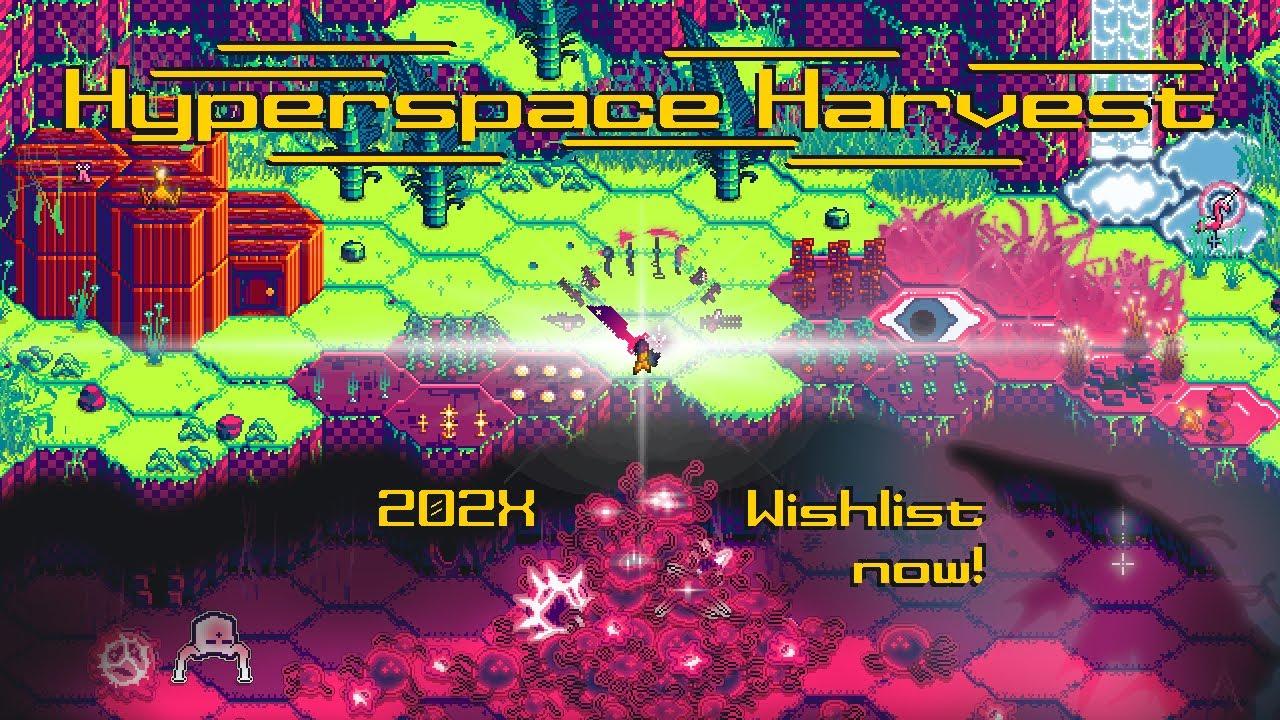 A lot of customization sounds like it will be on offer with all sorts of weapon and character modifications possible to suit your play-style. The crop system sounds pretty unique too. You make these crops yourself and plant them into the skin of this space whale and you can figure out special interactions between plants, tiles and native vegetation with a system inspired by Permaculture.
More info from the developer:
Universal tesseract inventory! No need to search through a dozen chests to find that one piece of gold ore.
Your whaler tool is a single item that adapts to tasks you want to carry out, but can still be upgraded in individual areas.
The time management aspect of the farming portion of the game does not interfere with the other core mechanics. Dungeon crawling only advances time when clearing a room and time of day pauses completely while moding gear, giving you the freedom to experiment and exploring possible builds at your own time.
I hope you like smells cause the game constantly tells you the current odor of your surrounding!
For release, the press announcement mentioned Linux and Windows with a possible date of December this year. You can follow Hyperspace Harvest on Steam, it went right into my wishlist for sure. If you wish to follow development they've put up a public Trello tracker.
Some you may have missed, popular articles from the last month: