As Google continue to build up Stadia, they're gradually announcing more games coming and we have another three smaller indie titles now confirmed.
The first is Cake Bash, arriving on October 15 which is a four player party game where assorted forms of cake beat each other up. It sounds pretty amusing. The Stadia trailer gave nothing other than a release date, so here's a slightly older gameplay look: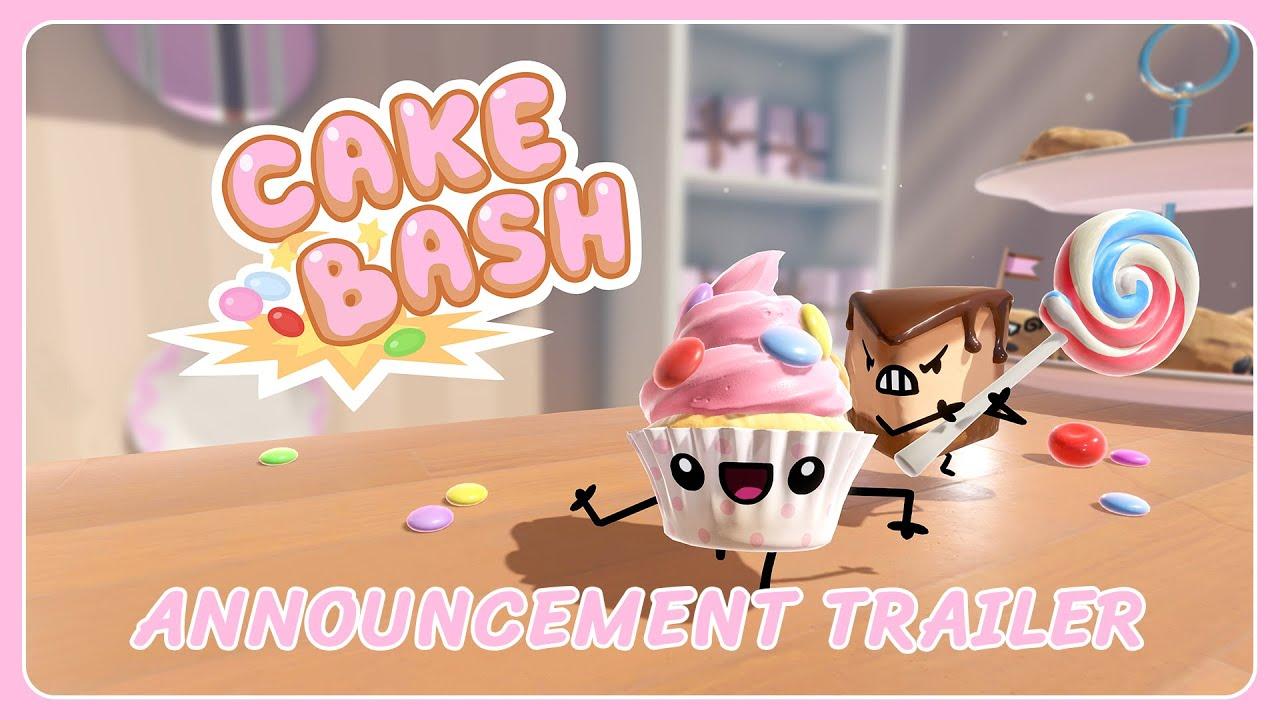 It's also launching on Steam but no Linux desktop support.
Features:
Pick your favourite cake and battle in a variety of lifelike arenas with unique goals - cover yourself in sweeties or hurl fruit into a pie, there's plenty for everyone!
To cool down, try an assortment of minigame treats - roast perfect marshmallows, pipe the finest frosting, or be the last flan standing in Fork Knife.
Guide your cakes through the bakery as they dress to impress the customer in Get Tasty! Buy delicious toppings in a series of games to be the chosen one...
You could also just play your favourite mode again and again, it's up to you!
Compete on the same screen, find challengers online or battle well-baked bots. It's time to get out of the oven and into the fray!
Another title announced is PHOGS!, a pretty amusing looking physics-based single-player or co-op puzzle game about a dog with two heads that flails about. No date set other than "soon".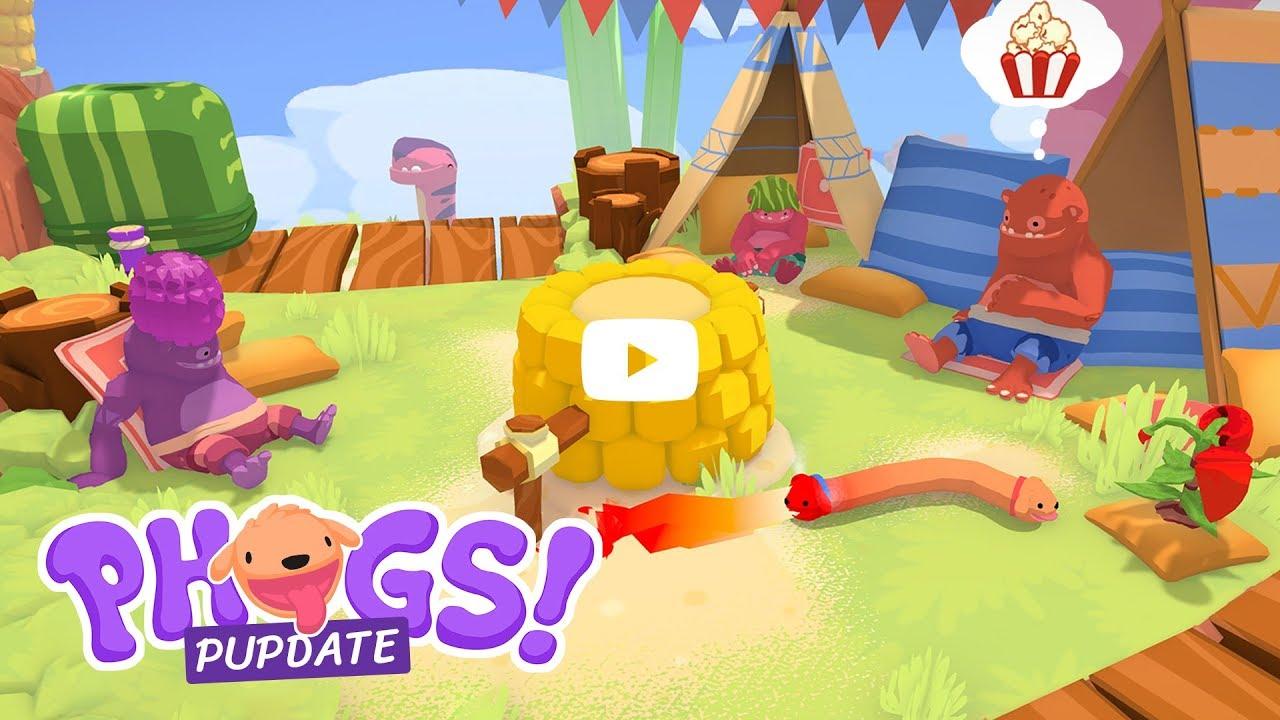 It's also coming to Steam but no Linux desktop support.
Features:
Co-operation is key - Put your heads together to solve taxing, teamwork-based puzzles.
An epic journey - Explore 24 fantastical levels stuffed with exciting challenges and creatures to play with.
Play YOUR way - Supporting single-player and shared-controller gameplay, plus local and online co-op, Red and Blue are always ready to play!
A hat for every occasion - Customize your Phoggos! Find the Golden Bones hidden throughout every level to build your collection of adorable hats.
And more to explore - The Phoggyverse contains a wealth of hidden secrets. Search far and wide to discover them all.
The third title announced is Ary and the Secret of Seasons, an award-winning adventure game following a young girl named Aryelle, or Ary, as she journeys across the great world of Valdi. No date given other than "soon".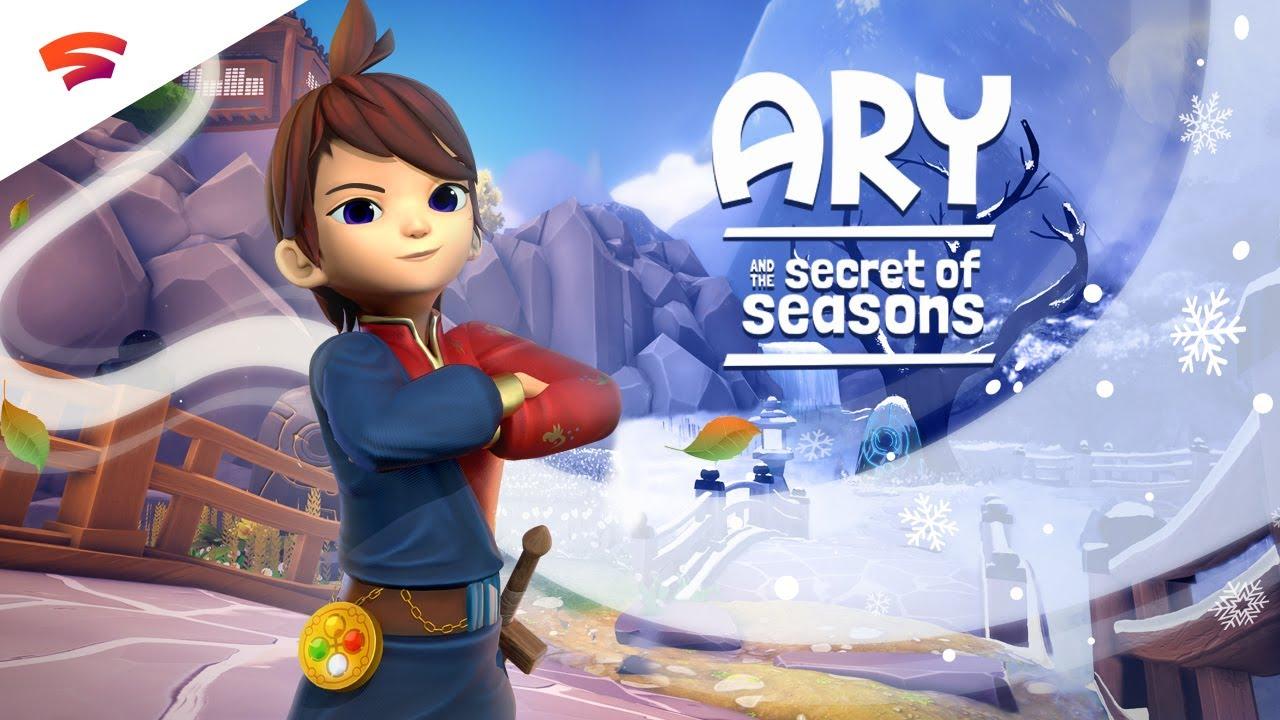 Already available on Steam with no Linux desktop support.
Features:
Rewarding exploration - Harnessing the power of the seasons, Ary can traverse sweeping landscapes in search of new destinations, solving amazing environmental puzzles to progress.
Captivating storytelling - Ary is recruited to help the Guardians of Seasons, an old organization caught up by rigid traditions. As she ventures through uncharted locations across Valdi, Ary will discover secrets and hidden meanings behind the Guardian of Seasons.
Dynamic environments - Manipulate the world around Ary with her environmental powers. Leap between ecosystems to bend the world and seasons to her needs.
Fluid combat - Ary's skills will be put to the test as she encounters foes looking to thwart her progress – from local inhabitants to hulking behemoths, she will use all the tools at her disposal to overcome monumental obstacles.
Alluring 3D world - A beautiful visual style combined with an enchanting soundtrack creates a lingering atmosphere that will surely become a memorable gameplay experience.
These were announced the day after Amazon showed off Luna, which is Amazon's own take on game streaming. I'm sure the timing is unrelated but Google could have used this time for perhaps something a bit bigger to get more people talking about Stadia instead. Although, they did only recently get Serious Sam 4, the Hotline Miami series and they also announced multiple games coming from their Stadia Makers program.
Stadia is getting close to 100 games now, which is actually quite surprising and there's a lot more confirmed to be on the way. By the time Amazon Luna opens up to people, Stadia will have quite a big library ready for the fight. The competition will be good though, might light a fire under Google to build up Stadia even more.
Some you may have missed, popular articles from the last month: