Warhammer 40,000: Gladius - Craftworld Aeldari is the latest expansion to the first turn-based 4x strategy game in the Warhammer universe. As the name suggests, the Craftworld Aeldari expansion brings in another new race that you can control or fight again.
"In the base game, the player could face the conquest and the exploration of Gladius with the heroic Space Marines, the brutal Orks, the brave Imperium and the relentless Necrons. With the additional DLCs, the player can lead the new factions such as the ravenous Tyranids, the corrupted Chaos Space Marines and the ambitious T'au. Now another faction join the fight with the swift and deadly Craftworld Aeldari, one of the most ancient races in the Warhammer 40,000 universe, having turned war into a fine art."
The Craftworld Aeldari bring 19 highly versatile new units with options for long and close range, along with their own fresh gameplay mechanics. Check out the release trailer below: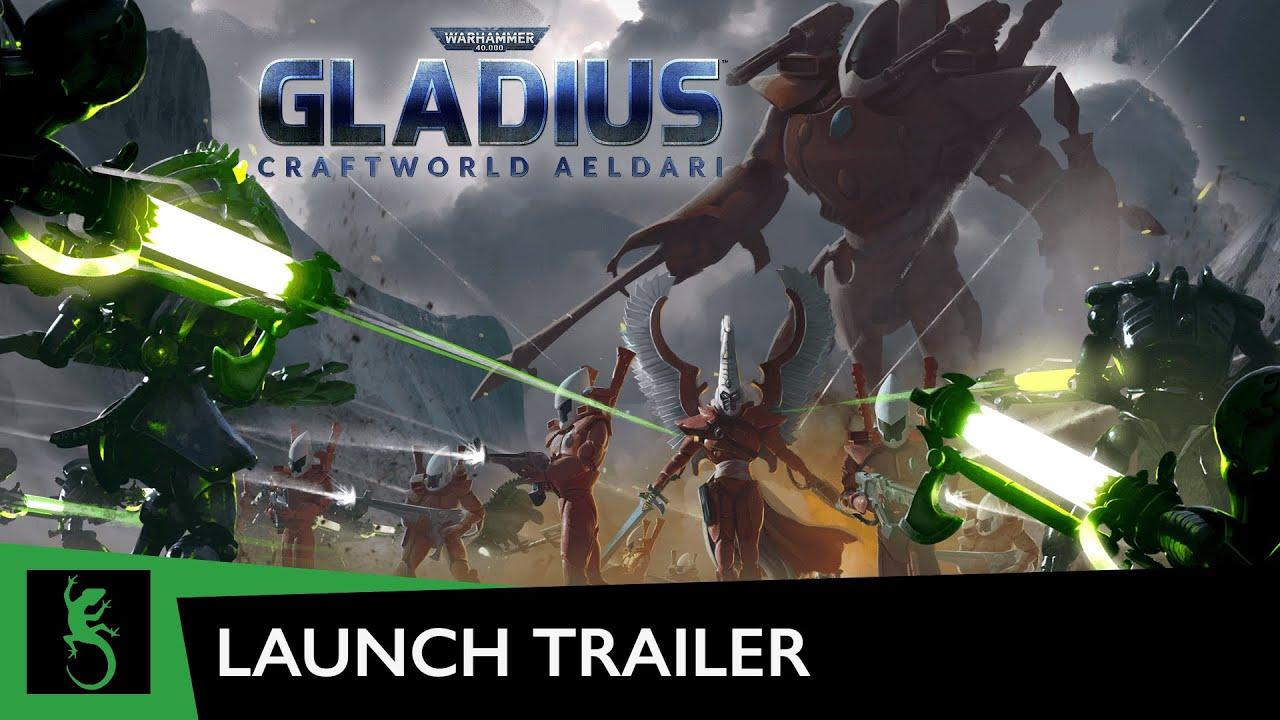 Feature Highlight:
Webway Gate - Exploit your knowledge of webway gates to activate them and move swiftly across the battlefield.
Webway Redoubt - Found a city on top of an activated webway gate to fortify Craftworld Aeldari's presence on Gladius.
Remnants of the Fall - Reduced city growth rate. The last remnants of a people whose mere dreams once overturned worlds and quenched suns.
Asuryani Arrivals - Call upon offworld Asuryani to join you and temporarily boost your growth rate.
Transcendent Bliss - Focus the Aeldari's spiritual consciousness to experience a period of increased loyalty towards your cause.
Spirit Preservation - Gain energy for every fallen Aeldari unit.
Battle Focus - Many Craftworld Aeldari units can move after using their actions.
Ancient Doom - The Aeldari loathe and fear She Who Thirsts above all else, increasing their accuracy, but also the damage taken when fighting the forces of Chaos.
On top of all the new bits for the DLC, Gladius version 1.7 was also released which pulls in plenty new and improved for all players of the game regardless of buying the DLC or not. Free updates include:
Improved performance
Improved sound effects.
7 new colours.
New neutral unit: Umbra (terrifying flying monstrous creature that is vulnerable to light).
32 new Steam achievements.
Transports can now carry allied units.
Units in transports can now be selected to inspect their status such as ability cooldowns.
Added details tab to the stats panel, listing the resources accumulated, units created, units lost, units killed, damage dealt, damage taken and buildings constructed for each player.
Cross-play with Epic Games Store
You can buy Warhammer 40,000: Gladius - Relics of War from Humble Store, GOG and Steam.
Some you may have missed, popular articles from the last month: