Love to curl up with a good book? Sarawak from Cowleyfornia Studios LLP is out now and it looks fantastic.
Text-based adventures might not be the most flashy genre but, depending on where you look, they're very much alive and well with plenty releasing all the time. Sarawak is a delightful piece of interactive fiction, so you're playing out a mystery game set in Oxford and Borneo.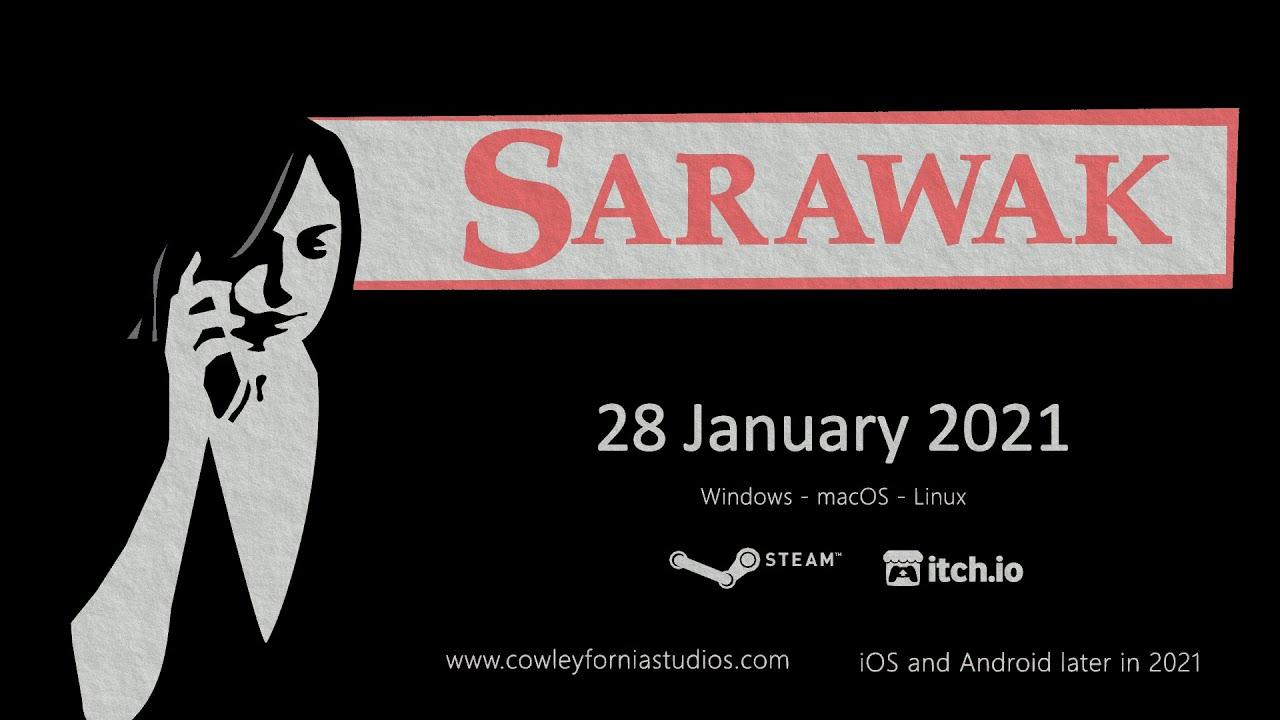 "Through dialogue choices, you interact with a whimsical cast of characters who help or hinder your progress. The more you unravel, the more conflicted you become as you start to question who's lying and who's telling the truth."
The developer mentioned it will appeal to people who enjoyed the likes of 80 Days, A Case of Distrust, LucasArts adventure games or Agatha Christie novels. While a text-based novel it's not all reading though, as it's very much like a visual novel with you picking answers and it also blends in some creative puzzle solving with discovering secrets, opening locks and doors, hacking into police equipment and more so it plays like a mix of things.
Visually, Sarawak is actually quite wonderful with it's soft pastel colouring that looks like it was all done on paper. The simple styling helpfully enables your mind to wander off a bit into the setting, just like you actually would while reading a good real-paper novel. What I especially liked about it is how each scene was setup on the technical side, as it just keeps on scrolling down giving you a chance to go back up to any point in the current scene you need to. This allowed me to really get into it, and for people whose English reading perhaps isn't the best - it would allow more to enjoy it I think.
Sarawak is a great experience to sit back with a coffee as you get pulled into the mystery surrounding the story.
Some you may have missed, popular articles from the last month: