Ever played an idle / clicker game? They've been popular in the past, especially in the earlier days of web gaming and Melvor Idle is probably one of the best.
You can pick it up on Steam or play it in your browser, and it's surprisingly engrossing. Building up your character and going on adventures, levelling up and just clicking around to do things. Melvor Idle is gaming distilled into such a pure form with little in the way of graphics, the majority of the presentation is done through text prompts and button clicking. Despite that, it's genuinely interesting to play through. Something you can leave in the background or on a second screen if you want.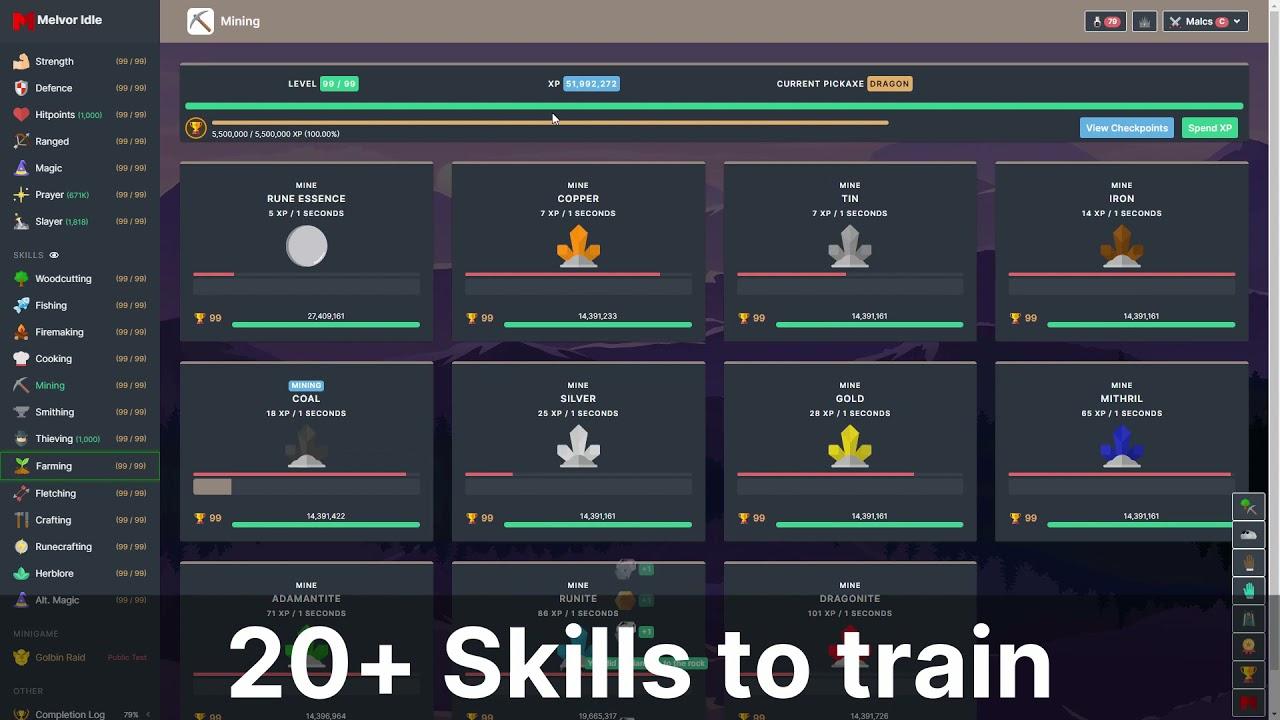 The game allows a certain amount of offline progression too. Non-combat skills can be left on while you're away for quite a few hours, so you've always got something interesting to come back to which makes it that little bit sweeter. Melvor Idle makes it easy to become a little obsessed with it and so it's quite dangerous with your time.
Just some of the features includes:
Extremely in-depth Combat system, with 8 different unique Combat Skills to train, as well as countless Dungeons, Bosses and Lore to visit.
13 Non-Combat Skills to train to aid in your adventures, all with individual mechanics and interactions with each other.
Over 900 unique items for you to discover and try out
150 unique, powerful Monsters to face, including 16 Bosses awaiting at the end of Dungeons.
Over 20 very cute Pets to collect!
Skilling Mastery System to help enhance your Non-Combat Skills in many different ways.
No prestige mechanics. There is always something new to unlock in your journey.
Offline progression for Non-Combat Skills, with Combat Skills planned to be released soon as per the Official Development Roadmap
Cloud Saving functionality that is also compatible with all versions of the game on other Platforms. You can play the same save everywhere else!
Fully fledged out and interactive Bank/Inventory System.
Solo Developer, Monthly content updates, and planned expansions after full-release.
Despite it being in Early Access, there's a huge amount of depth to it and just recently a huge upgrade went out adding in a Summoning system, so you can get your own Familiars to aid you in your journey.
Play it on Steam or in your browser. The developer hopes it will leave Early Access this year.
Some you may have missed, popular articles from the last month: