Now that Crusader Kings III has been out for just over a year and with the Royal Court expansion on the way, Paradox are talking some more fun stats from players. Players have been busy of course and as it turns out, rather hungry for flesh human. One of the stats they gave out showed that Cannibalism has been adopted 14,000 times! Oh my.
A new celebratory trailer was also released: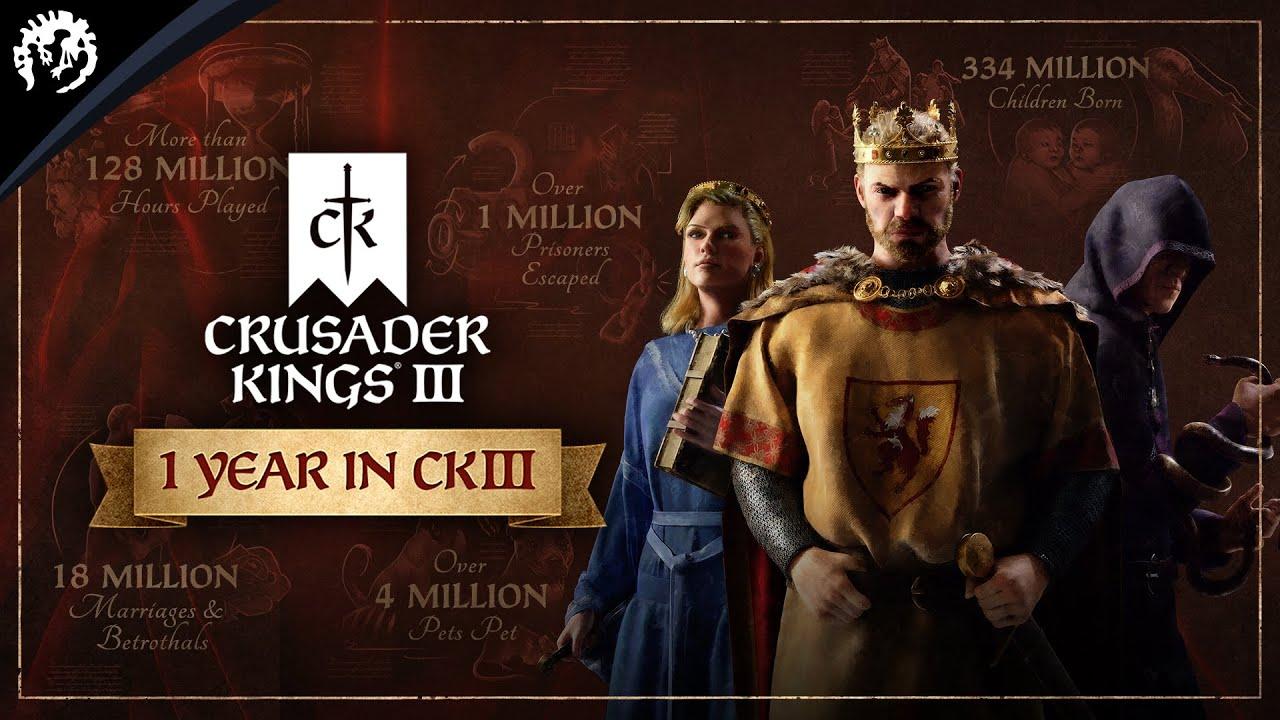 Here's some more stats they shared:
334 million children born
18 million marriages and betrothals
4 million characters broken by stress
4 million pets petted
1 million prisoners escaped
The most popular starting region is Britannia
The most popular faith tenet is Warmonger
The most popular lifestyle is Stewardship / Wealth
Pagan religions have been reformed 1 million times
The Roman Empire has been restored 190,000 times
The Great Schism has been healed 220,000 times
From the press release:
"It's wild to me that CK3, the game we poured so much time and passion into, has been out and in the hands of players for a full year," said Alexander Oltner, Lead Game Designer at Paradox Development Studio. "It has been fantastic and humbling to read on Reddit and watch on Twitch the myriad ways that this community has both built dynasties and failed to get them off the ground. We can't wait to see what else the monarchs of CK3 continue to get up to as we work to bring new features and content to the game in the future."
Admittedly I haven't had any more time in CKIII since previously writing some thoughts on it, with too many other games suckering away my time. I'm eagerly awaiting getting back into it though as it is easily one of the best strategy games supported on Linux. Hopefully they won't rush out the Royal Court expansion like they seemed to have done for other games recently.
You can buy CKIII from Humble Store and Steam.
Some you may have missed, popular articles from the last month: