Melvor Idle is an idle / clicker game from developer Malcs and it's one of the most popular in the genre. Currently available in Early Access, it's set to hit 1.0 this month.
No exact set date has been given over than November but they did confirm a big update coming with a new skill, an in-game tutorial, more end-game content, an upgrade to the statistics system and translations to 12 languages. Lots of quality of life upgrades will arrive too including running from combat with loot, a 4th equipment set, all potions to work offline, custom bank sorting and more.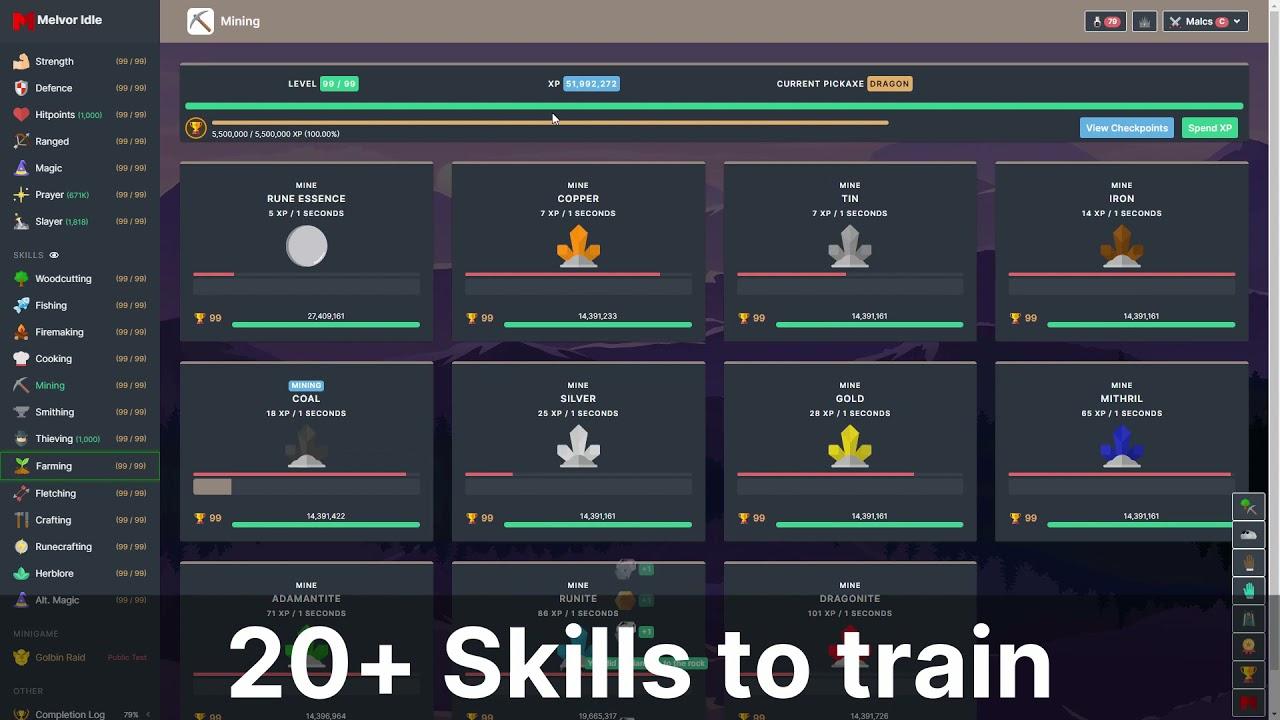 Additionally it was announced that Jagex's publishing arm Jagex Partners (RuneScape) has teamed with them for the full release, to help bring it to new audiences and further develop it. The team actually working on Melvor Idle has grown too, with another full-time, one part-time and another doing some writing.
From the press release:
Chris Pfeiffer, Director of Product Management for Jagex Partners, said: "We are incredibly excited to be publishing Melvor Idle. Every once in a while, we come across a game and a developer that is so well aligned with our core values that it seems a natural fit for Jagex Partners. With so many of our staff being fans of the game, and seeing what Brendan has been able to achieve as a solo developer inspired by the games we have been developing for 20 years is truly magical. We very much look forward to using the skills and experience we have at Jagex Partners to support the future development of Melvor Idle, leveraging our marketing, communications and localisation resources to make sure the game reaches the widest possible audience and its full potential."
Brendan Malcolm, Games by Malcs founder and the creator of Melvor Idle, said: "Being able to work with Jagex directly on this has been a dream come true. I never would have imagined when I started development on Melvor Idle back in 2018 that I would eventually receive the support of the very studio that inspired me in the first place. The support this partnership has provided me will not only enable me to reach even more players with Melvor Idle, but will help me really establish Games by Malcs as an up-and-coming studio with an office in Perth, Australia. I can't wait to work with Jagex on making Melvor Idle an even bigger success than I had hoped for."
Melvor Idle is available on Steam.
Some you may have missed, popular articles from the last month: