Ganymede Games have announced Xenotheria, a story-driven deck-building RPG with turn-based combat with plans to support Linux at the full release.
"Xenotheria takes place on Wolf Prime, a sprawling desert planet that's home to the galaxy's most important trading port. A seemingly ordinary day quickly turns chaotic after a mysterious, cataclysmic event. What follows can only be described as a shower of spaceships, satellites and orbital stations raining down havoc on the innocent souls of Wolf Prime. One of those souls is Squiggles, a hard-working spaceship construction yard worker with a heart of gold.
The events of Xenotheria play out in the immediate aftermath of the ship-raining apocalypse. Squiggles, often known for shying away from the spotlight, takes center stage in Xenotheria. What starts as a fight for survival in the remains of a shipyard soon becomes an epic journey across Wolf Prime in a search for the truth behind the apocalyptic event."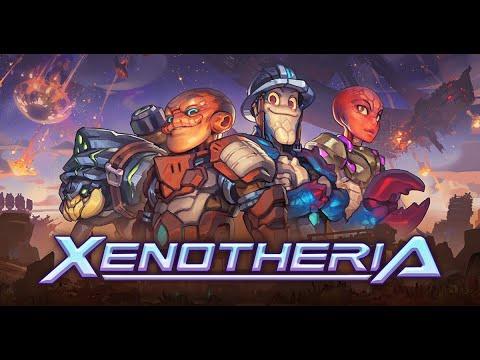 The developer explains that the gameplay is a bit of a mix between isometric exploration like Divinity: Original Sin, while also mixing in the customizable deck-building found in games like SteamWorld Quest, offering up turn-based tactical battles with story-telling embedded into it. It's now on Kickstarter seeking $25,000 and they have until December 16 to hit the goal.
About the developer: Ganymede Games is an independent games studio based in Las Cruces, New Mexico, founded by industry veterans (Riot Games and CD Projekt Red).
You can help fund it on Kickstarter and follow on Steam.
Some you may have missed, popular articles from the last month: