Build up an army and speed around the skies in your air ship in Sky Fleet, the action-based tower defense game arriving on Steam on December 17.
You build up your squad, place down various defences and engage in fast-paced real-time shoot-outs, while speeding around various floating islands. At the same time you need to deal with resources, so it plays out quite like an RTS, as you and enemies compete for them to try and assault their stronghold.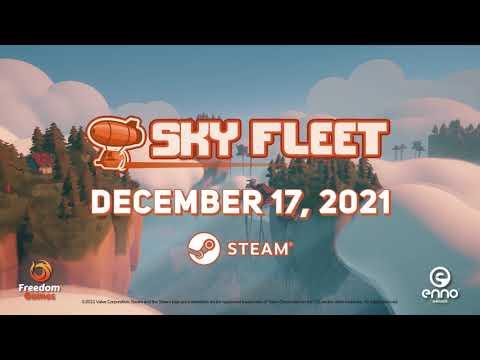 Expansion takes hard work through the construction of farms to sustain resources, ammo factories to restock weaponry, and dozens of turrets to protect the city from kill-seeking drones. Mine base-reinforcing resources like Uridium and Duraphyte to upgrade the fleet and improve defences across the floating geography. Embark on this mission alone or band together with friends in online and local co-op game modes. Become an unstoppable force that will squash all who dare challenge the power of the Sky Fleet.
"Sky Fleet takes solid classic tower defense strategy with friends into the clouds," said Dan Phillips, Founder, Enno Games. "Adapt and experience the co-op mode with anyone in the world who thinks they can outplay you. Suit up and make your buddy put his airship where their mouth is!
You can follow it on Steam. At release we've been told it will be $14.99 with a 35% off launch discount.
Some you may have missed, popular articles from the last month: