The Elder Scrolls Online is currently noted as Unsupported on Steam Deck but don't let that stop you. Getting it running is actually pretty simple.
I'm not surprised it's noted as Unsupported though, considering how quirky the initial install actually is. You're not just downloading from Steam, you're also using their launcher to install an update and that is the main cause of the problems. A launcher being a nuisance — where have we all heard that before?
First up a video example, below that is the text guide: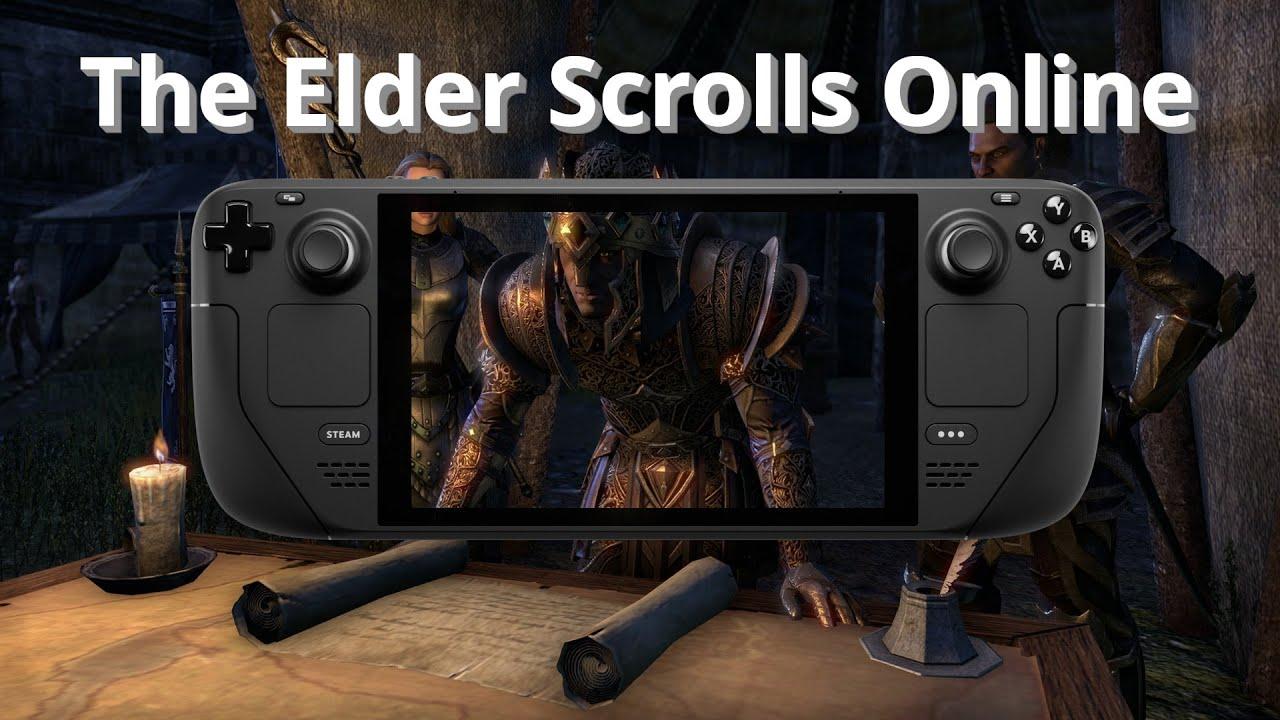 How to do it:
Find the game in your Steam Library, hit the little Cog icon on the right and go to Properties
In the launch options text field, add this: PROTON_SET_GAME_DRIVE=1 %command%
This basically sets up a fake drive in Proton for the game in your Steam Library that the launcher can read correctly
Now set Steam Input to Mouse and Keyboard to make it easier for now with the updater and launcher
Load it up, and when you get a black screen, simply press the A button. Proton currently doesn't render it properly, but it's just an accept button to continue on the installer
You may find it dumps you back to the Steam Library, just reload and it eventually works. Mine only took one extra attempt
Load the game
Create / load into your character using the right trackpad as the mouse. Once in-game head to the Options menu in Settings > Gameplay > Gamepad > Enable Gamepad
Open Steam Input again, set to Gamepad but edit the right trackpad to be a mouse with a left mouse click. This enables you to properly interact with the main menu and get proper gamepad controls in-game
Enjoy.
Play on Steam.
Some you may have missed, popular articles from the last month: