Ready to scare yourself silly? The Outlast Trials has hit Steam Early Access and it's Steam Deck Verified right out of the gate. This is a single-player and online co-op survival horror mixing together gory action with plenty of psychological stuff thrown in to really make you sweat.
"Set in the era of the Cold War, human guinea pigs are involuntarily recruited by the good folks at the Murkoff Corporation to test advanced methods of brainwashing and mind control. In a world of distrust, fear, and violence, your morals will be challenged, your endurance tested, and your sanity crushed. All in the name of progress, science, and profit."
With Proton 8, it works out of the box on desktop Linux and Steam Deck. When I say it works, I mean it, that Steam Deck Verified rating is absolutely deserved as it genuinely works shockingly well. So good that words won't be good enough so here's a video of some clips on Steam Deck where it has been pretty much a solid 60FPS nearly the entire time on the default settings: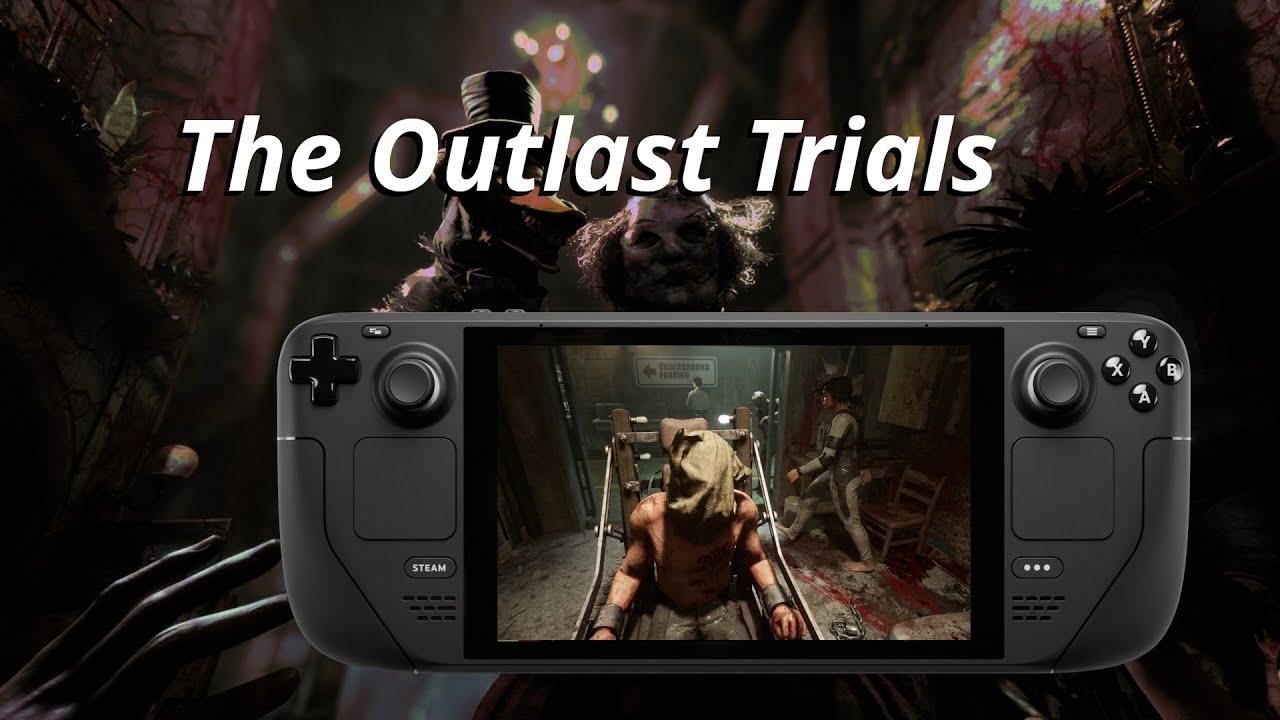 This is how you do a new release. Make sure it performs well in general and get it Deck Verified right away. Lots of other developers could learn a thing or two from how this release has been handled. Developer Red Barrels should be proud of this one. It already has an Overwhelmingly Positive user score on Steam too, and right now there's over 25,000 people playing it, so it certainly seems like one of this years most popular games.
On desktop Linux the experience is very much the same, very smooth and looking exceptionally good. Doesn't appear to use Steam Cloud for syncing characters though, which is a bit annoying but not a major problem and one I'm sure they'll sort later.
Pictured above (click to enlarge) running on Fedora 38, High settings 2560x1440. Nvidia 2080 Ti - Ryzen 5800x
Now that Dead by Daylight is also working great on Steam Deck and Linux desktop, they're going to have to fight for my attention. There's only so much horror my heart can take before it really will leave me. 
You can buy it on Humble Store and Steam.
Some you may have missed, popular articles from the last month: