Chronicon [Official Site], a pretty sweet looking 2D action RPG just had a major update which included an officially supported Linux version. Note: Copy personally purchased.
As promised by the developer last month, the latest big patch landed yesterday, the "Major Content Update #6" included: A Linux version, hardcore mode, an overhaul of ultimate skills, a quest tracker, quest log improvements, over 50 new sound effects and improved audio quality, improved performance and much more. You can see see the announcement about it here.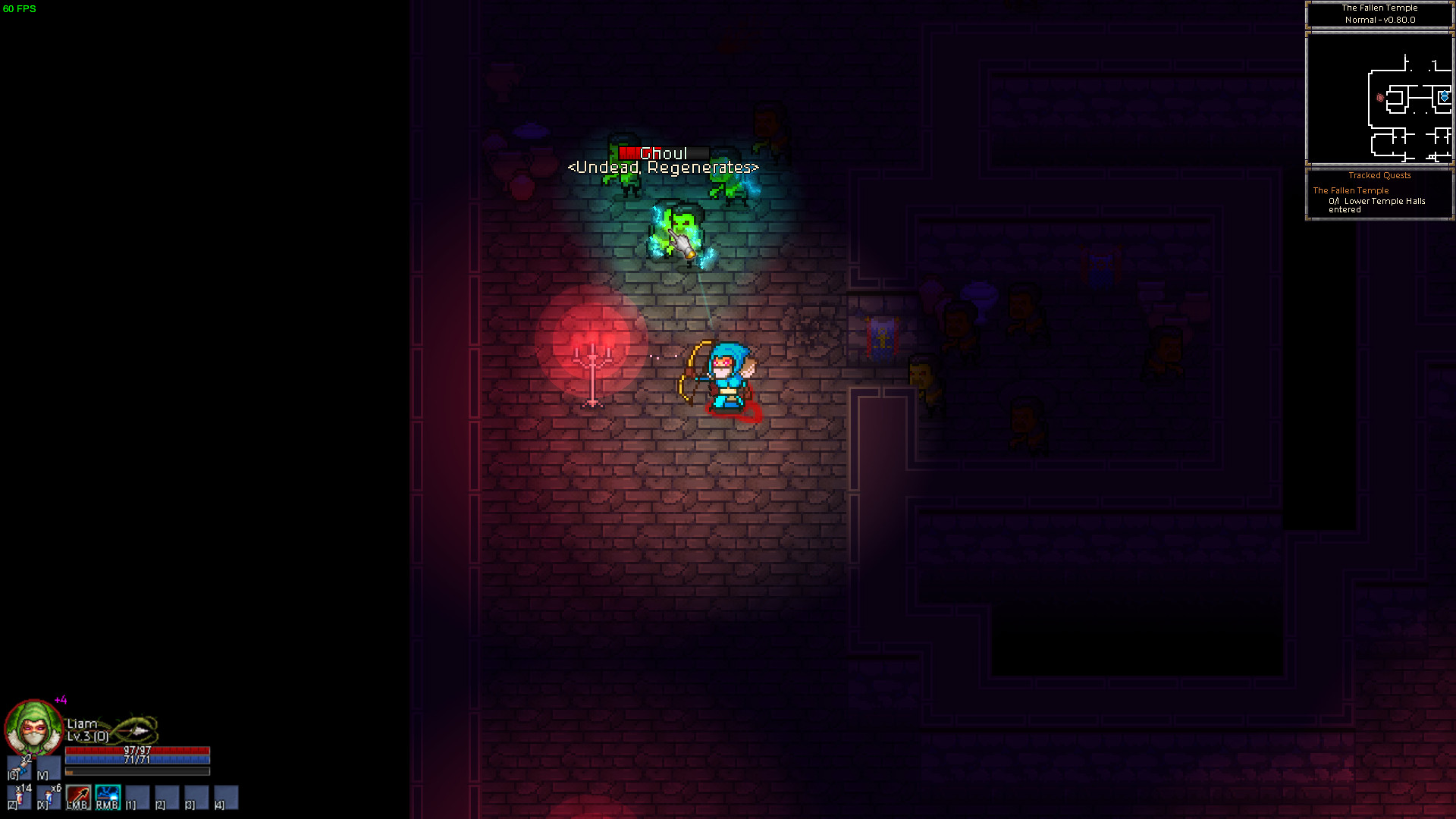 After trying it, I came away pretty impressed. It gives off a bit of a Diablo feeling to it, with some satisfying combat, so tasty loot (which includes actually comparing items on hover—nice) and a really good atmosphere. It's the little things as well, like being able to smash all sorts of jars and other items laid around.
I decided to pick the Warden character, since I have an affinity for bows after doing archery as a child and being surprisingly good at it. This character is so much fun to play as, especially with the different skills you can put attribute points into when you level up. Firing off some arrows charged with lightning into a group of enemies or summing some creatures to do my bidding. The skill system is pretty good too, with plenty of choices in different categories along with the ability to upgrade each individual skill too.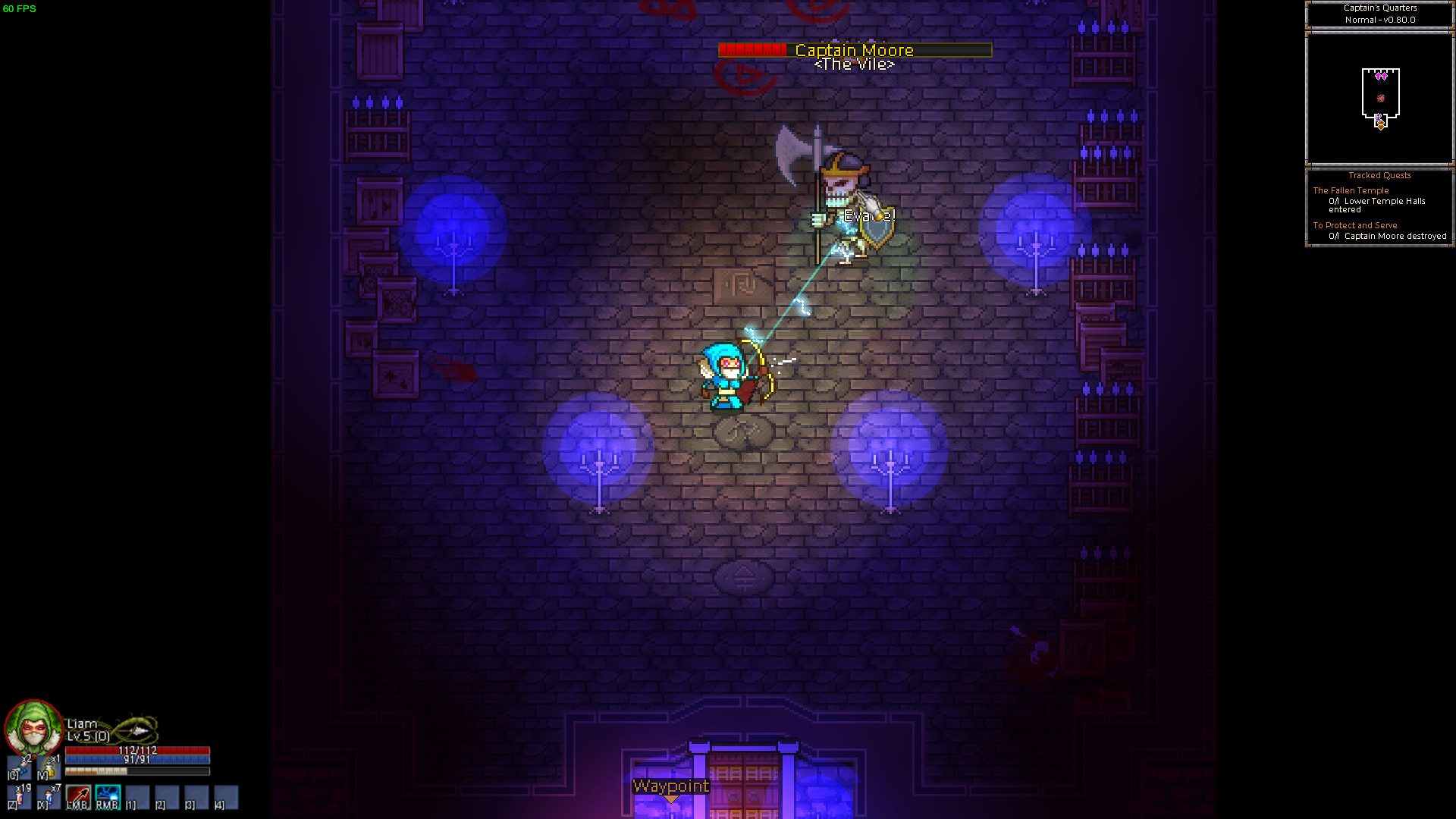 There's so many things in Chronicon to love, even the item system is awesome. You can insert gems into weapons, speak to an NPC to upgrade the amount of sockets available on items and so on. The shop keeper even has handy quick-buttons to sell all your items at various quality levels instantly, which is handy considering the huge amounts of loot you find. I did also rather like how playing as the archer, you pick up different types of arrows as well.
What's fantastic about the interface in Chronicon, is that so many elements can be scaled up and down, especially handy for tired/rubbish eyes like mine. There's options, options with extra sliders and so on, it's fantastic that the developer Subworld put real thought into how different types of people will want to play their game.
I actually thought on Normal difficulty it was a bit easy, thankfully if you go back to the menu and load a character rather than just hitting continue, you can actually change the difficulty.
Features:
The first 4 full acts to play through, with the final act in the works
4 unique classes: The Templar, Berserker, Warden, and Warlock
Procedurally generated dungeons and areas – each playthrough is different
Local co-op up to 4 players (same machine, requires 1 Xbox 360/one controller per additional player)
Over 600 items with randomized enchants & qualities, and powerful set items!
Over 900 skills and abilities to learn and improve
Infinite character progression
Basic crafting – Enchant and gem your equipment to its maximum potential!
During my testing, I couldn't get the Steam Controller to work at all sadly. I tried various configs and also SC Controller, the game picked it up it just didn't work. Thankfully, it had no issues with my dual-monitor setup, with fullscreen working without fail so that's great.
Honestly, very surprised by it so far, it's absolutely addictive. An hour of my time vanished in the blink of an eye—crazy. I've been looking for a game for so long that properly fills that sweet spot for an action RPG and this very well could be it.
You can grab a copy right now from: Humble Store and Steam.
Note: For me it actually works out slightly cheaper on the Humble Store.
Some you may have missed, popular articles from the last month: