Poi
is the latest of a small handful of 3D platformers to release for Linux these last couple of months, and is worth a look for fans of 90s era 3D platformers.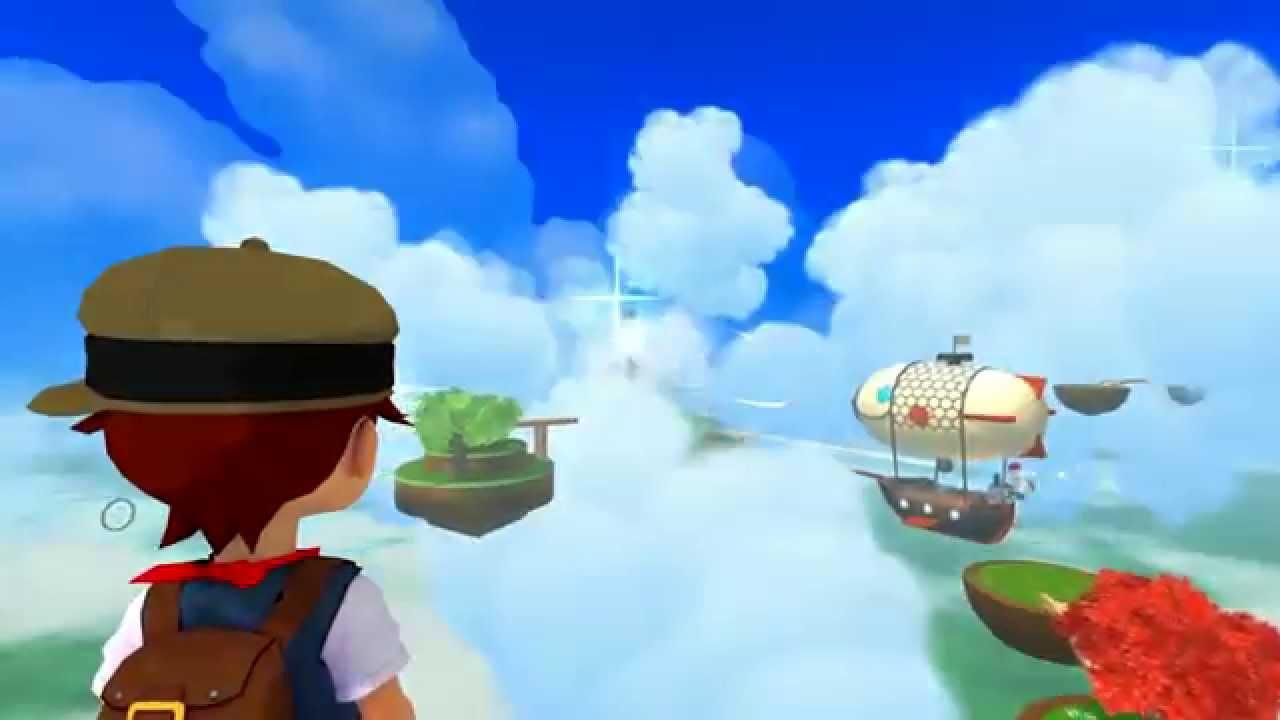 Gnomes vs. Fairies
was released in Steam Early Access in October,
FreezeME
came out DRM free and on
Steam
earlier this week, and now we also have Poi in
Steam Early Access
.
I've had my eye on Poi since it was on
Kickstarter
a few months ago, but since it was only planned for Windows and Wii U and was far from reaching its funding goal, I didn't nurture much hope that I'd be able to play it anytime soon; if ever. So I was delighted to see it
announced for Linux this weekend
, and immediately decided to get a copy and give it a try.
Poi is similar in design to collectathons like Super Mario 64. There is a hub world where you play a tutorial to learn the basics, buy equipment, and choose which worlds to play. The two currently available regular worlds each have several challenges based around exploration, platforming and collecting, and beating one sends you back to the hub. You can go back to the world as many times as you like to complete more challenges, find hidden items or improve your time. After completing your first challenge, you'll get access to challenge levels, where your primary goal is to reach the end as fast as possible and climb leaderboards. I've only played one of these levels, where I had to climb a set of rotating pillars to get to the top as fast as possible.
The main location of the hub is a flying ship with several islands floating around it. When you jump off the ship or an island, you plunge down through the skies and soar back up wearing a parachute you can use to get to islands, the challenge levels or collect floating coins and gems. Coins can be traded for items to use when playing a world, and the three that are currently available are a shovel to dig up collectible fossils, a telescope and a compass to help with finding things.
My first impression of Poi is that it gets the game feel of the classics right, and the worlds are interesting to explore and get around. I've spent about an hour in the first world and still have a few secondary objectives left, as well as most of the second world, so there's still a lot to do. If the game also gets some meaty updates during its time in Early Access, I think it will be a game well worth buying by the time it gets its proper release.
About the game
(from Steam)
Poi is a 3D adventure platformer throwback to the 90s era of classic platforming games.
You'll explore large areas and smaller challenge levels in a search for explorer medallions. Getting those medallions won't be easy though, as you'll need to pull off classic 3D platforming feats in order to grab them. Run, jump, flip, bounce, balance, climb, slide, swim and more to collect them all for every level. Equip explorer tools and earn XP to level up in order to meet new characters and unlock additional worlds to explore.
Pick between a rambunctious runaway boy or girl character as you embark on a challenging journey to uncover the many secrets scattered across the world of Poi.
Key Features
Adventure: Explore two worlds and sky hub world in search of 18 Explorer Medallions.
Challenge: Set the fastest times in online leaderboards across five challenge levels.
Mastery: Learn to pull off wall jumps, triple jumps, rolling long jumps and more.
Original Soundtrack: Listen to four original compositions from composer Lyndon Holland.
Controller Support: Plug & play support for dozens of USB controllers, including the Steam controller (keyboard/mouse supported, too).
Some you may have missed, popular articles from the last month: