Here is a look back at the last week on GamingOnLinux, an easy way to for you to keep up to date on what has happened in the past week for Linux Gaming! Sorted from lowest to highest to make sure you don't miss the smaller news stories. There's just so much news now that things like this are needed for people not to get swallowed up in a sea of Linux games. Think of it like reading a handy Linux gaming magazine of the last weeks news all in one handy place! We don't include todays stories as that only requires you to look down a little on the home page.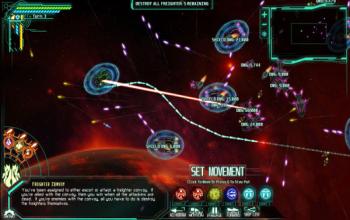 The Last Federation Space Strategy Game Has Announced An Expansion & Given Sales Info
- Views: 585
The Last Federation is the rather good mix of space combat and strategy simulation on Steam from the guys the made AI War & Bionic Dues. The developers have announced an expansion and even noted some details about their sales.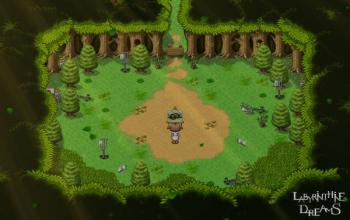 Labyrinthine Dreams 2D Puzzle Game Linux Version Likely This Summer
- Views: 639
Labyrinthine Dreams is a short puzzle game about Beth, a young woman who is standing at Death's Door. The developer let us know that a Linux version is likely this summer!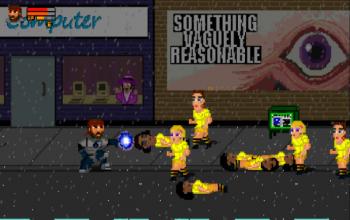 Fist Puncher, A Side Scrolling Beat'em Up Now Available On Linux
- Views: 640
Return to the glory days of sidescrolling beat-em-ups, courtesy of developers Team2Bit and Adult Swim Games. The game is now on Linux too, so get punching.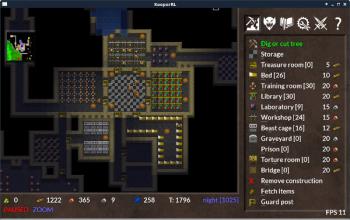 KeeperRL Open Source Dungeon Sim Alpha 8 Released, Major Changes Included
- Views: 659
KeeperRL is the up-and-coming open source dungeon sim that recently hit their funding goal on indiegogo to expand. They have also just release a big alpha update to the free and open source game.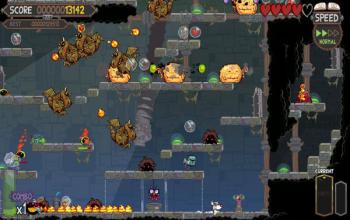 Poof, A Solid Action Platformer Released For Linux On Steam
- Views: 669
Poof is a pretty great looking mix of action and platforming in one neat little package and the Linux version is now live!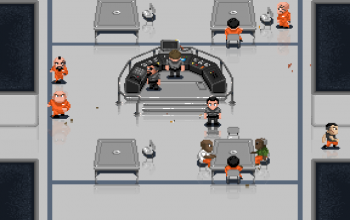 Prisonscape Adventure/RPG Game Available For Pre-order On Linux
- Views: 682
Prisonscape is one of the more interesting titles I've seen lately. You control a single inmate in prison and have to fight for survival creating weapons. gain henchmen and more.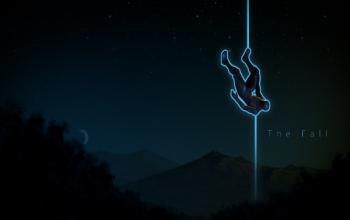 Episode 1 Of The Fall To Land Two Days Early
- Views: 695
Over The Moon Games has announced that Episode 1 of The Fall will be launching on the 30th of May, two days ahead of its prior target of the 1st of June. Launch trailer inside.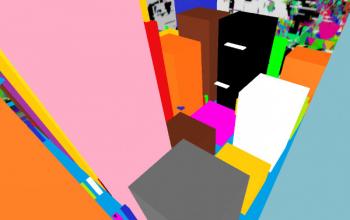 Death Epileptic Pixel, A Free, Difficult & Vibrant 3D Platformer
- Views: 696
Death Epileptic Pixel is one game that looks like it will give a fit even to people who aren't sensitive to flashing lights.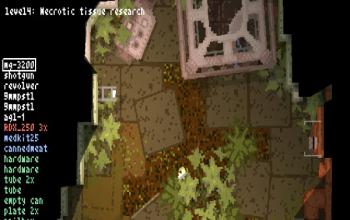 Teleglitch: Die More Edition Updated With New Game Mode Plus More For Linux
- Views: 703
In a cold, dark future dominated by mega-corporations, a small lonely planet on the edge of habitable space is the site of a shadowy research facility specializing in necrotic tissue reactivation. You are a scientist who has suddenly awoken to the realization that you are the lone survivor.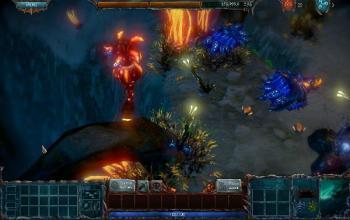 Submerge A Free 2 Play Multiplayer Strategy Game Coming Soon
- Views: 705
One you may have missed on the masses of titles greenlit recently is Submerge as multiplayer RTS game set underwater and it's bloody beautiful.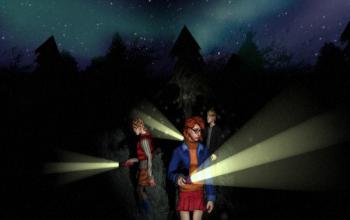 White Noise Online, A Co-op Online Horror Game Released For Linux
- Views: 740
On White Noise Online, a team of up to 4 investigators has to explore an area looking for clues, while avoiding being devoured by a supernatural creature. Will you be able to uncover the truth behind the mysterious events?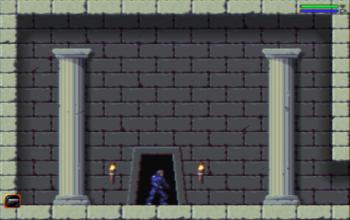 Inescapable, A Side-scrolling Game Of Action & Adventure Now On Steam For Linux
- Views: 756
Inescapable was originally available DRM free using the developers Humble Store widget, but it has now joined the ranks of many Linux games on Steam.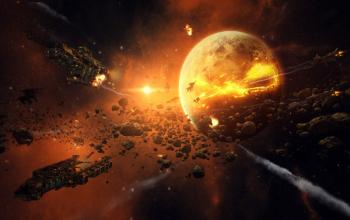 Entropy Space MMO Gains A New Tutorial & More For Linux
- Views: 779
Entropy is the good-looking space MMO on Steam for Linux that we have written about here a few times, it has new been updated again to make the experience for newer players easier.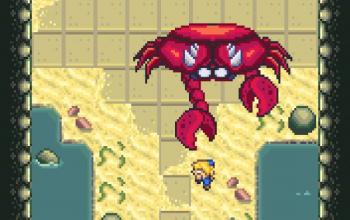 Shipwreck 2D Adventure Game Is Now Super Cheap For Linux & On Desura
- Views: 795
Shipwreck is a top down adventure game in which you must travel the land, explore dungeons, and defeat monsters to earn safe passage off the island on which you are stranded. It's a nice little game and has had a price-drop as well as a Desura release.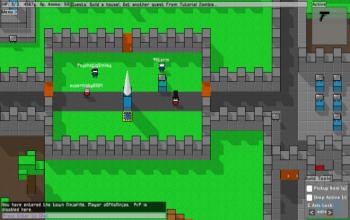 8BitMMO, An Odd Free 2 Play MMO Is Now On Linux
- Views: 798
8BitMMO is a retro-style 2D massively multiplayer game! It's a giant construction sandbox -- you can build a home or a castle in a persistent streaming world. Found and manage your own city. Fight evil LawyerCats and engage in Player vs Player battle.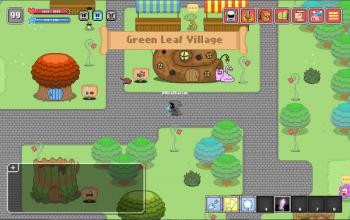 Blue Saga, A Free Indie 2D MMORPG On Desura
- Views: 814
Decent MMORPG games are something Linux still lacks, we have nothing close to World of Warcraft which is still extremely popular. So, can Blue Saga fill that gap? Probably not, but it's still charming.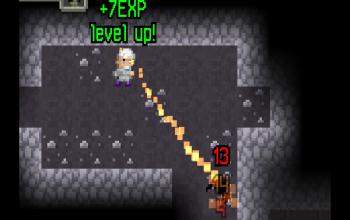 Pixel Dungeon Procedural Death Labyrinth Turning Open Source
- Views: 826
Pixel Dungeon is a traditional procedural death labyrinth game with pixel-art graphics and simple interface. Originally designed for Android the game is going to be open sourced soon, which means a port for Linux opens up!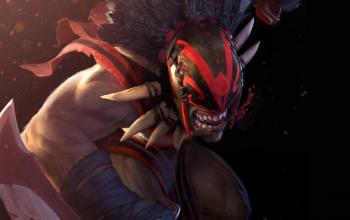 Dota2's tournament prize fund has hit nearly 7 million dollars
- Views: 883
I'm not sure how many of you follow e-sports I sure don't, but this figure is interesting regardless. Dota2's next big tournment now has well over $6 million to hand out.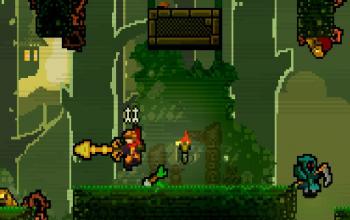 TowerFall Ascension's Linux Port Is Almost Ready
- Views: 1,071
A bit of good news today is that TowerFall Ascension the highly rated indie game is very near to having a Linux version.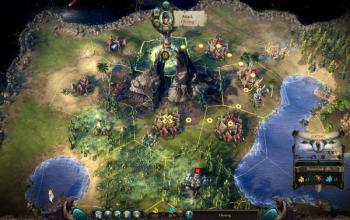 Eador. Masters of the Broken World Linux Version Is Being Worked On
- Views: 1,098
Eador. Masters of the Broken World is sadly still a sore spot for Linux gamers, after the developers blogging saying Linux is important to them thanks to Valve, and stating on their greenlight page Linux is a platform we still don't have one yet.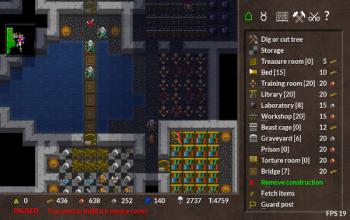 KeeperRL, The Open Source Dungeon Simulation Game Has Hit The Funding Goal
- Views: 1,134
Good news open source gaming fans, KeeperRL has officially hit 100% on indiegogo which will hopefully give the developer plenty of room to improve the project.
Check out page 2 for even more hot articles!
As always if you wish to support us you can
Support Us Here
and become a GOL Supporter, by doing so you can remove the adverts for an entire year and support what we do! Any donations are also welcome, time is money and we spend a lot of time doing what we do for you! If you have any ideas to improve these weekly overviews then let us know right away! Sorry this ones at a weird time, but we missed last weeks oops!
Some you may have missed, popular articles from the last month: