The quest and resource based adventure RPGs by developer Lonely Troops were both officially released for Linux this week and the first one is currently available at a hefty discount on Steam.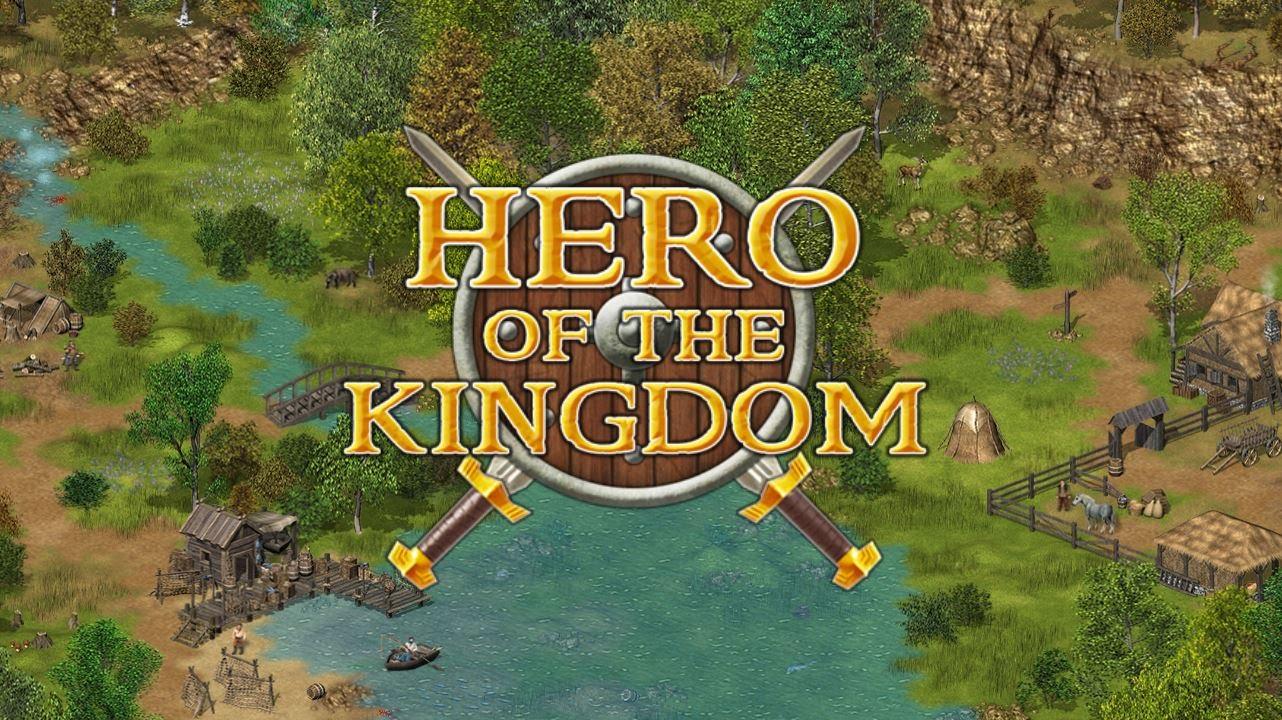 I bought Hero of the Kingdom and was going to just give it a quick test before writing it up, but before I knew it an hour had flown by. The premise is that your farm has been burned down by bandits, and not having anywhere to stay, you go out on a quest to find your father. Along your way, you meet all sorts of people who will help you find your way, as long as you help them with various tasks. The story isn't deep and the writing is simple stuff, but it has its charm and is definitely serviceable.

Even after having watched the trailer, I wasn't quite sure how the game was structured or how the resource gathering came into play. The way it works is that you find many obstacles on your journey, like a bridge that has been torn down by the bandits, people who will guide you and open up new paths if you help them, and other similar tasks. To perform a task, you usually need to spend a certain amount of energy and various other resources depending on the task. Hunting takes a lot of energy, but not much else, while rebuilding a building might require you to both hire skilled workers and get several types of building materials. This again might require you to do other tasks first. Some things can be bought at the right place, given that you have money or a particular resource to trade. There's a huge amount of tasks and minor quests to choose from, which adds a lot to the fun of this game, since you're completely free to choose from these. If you find the choices overwhelming, there's a handy hint button you can press to get a suggestion for what you ought to do first.

One thing that took me embarrassingly long to figure out is that not all resource gathering is tied to tasks that are highlighted in the environment. There are also many items that are just scattered around, like eggs, mushrooms and crayfish. These give you a lot of leeway to buy the items you need to solve various quests and don't cost energy, so make a point of finding these. They aren't too hard to spot though, so it's nothing to fear if the thought of hidden objects make you uneasy.

The game works flawlessly on my laptop with 64 bit Kubuntu 14.10 and a GeForce GT 630M GPU with Nvidia drivers. I have an Optimus laptop, and out of curiosity I tried with my aging Intel GPU first, but that resulted in some wild flickering on the start menu, so be aware if your rig is only designed with light web browsing in mind.

About the game (from Steam)
Set off on a dangerous journey to save your father and the kingdom.
You were living a calm life on your small farm together with your father. One sunny day your life completely changed. Malicious bandits raided your house and burnt it to ashes. Your father is missing. A darkness is falling over the whole country and you are setting off on a dangerous journey to places unknown. You must overcome your fear and find your father. You won't hesitate to take the road. This is going to be the greatest adventure of your life.
Explore a huge beautiful country.
Meet dozens of people and fulfill many various quests.
Collect herbs, hunt for animals, and go fishing.
Find hundreds of scattered hidden items.
Reach up to 38 achievements.
The sequel, Hero of the Kingdom II, was released for Linux on Steam today, and it looks like it's more of the same. Both are highly rated though, so if you like the first one, you'll probably like the sequel too. There are demos available on Steam for both games, so you can give them both a shot before buying. The first one is on sale for about the price of a cup of coffee this week, so it's a no-brainer if you think the game looks interesting.

Both games are being sold DRM free for Windows from Shiny Loot, so hopefully they'll pop up for Linux there soon, but currently Steam is the only option for Linux versions.
Some you may have missed, popular articles from the last month: