Albion Online [Official Site], the MMO that supports Linux has a final beta release ahead of the main release next month. There's lots of goodies in this one. Reminder: There will be one final player wipe before the big release next month.
First up, check out the new trailer: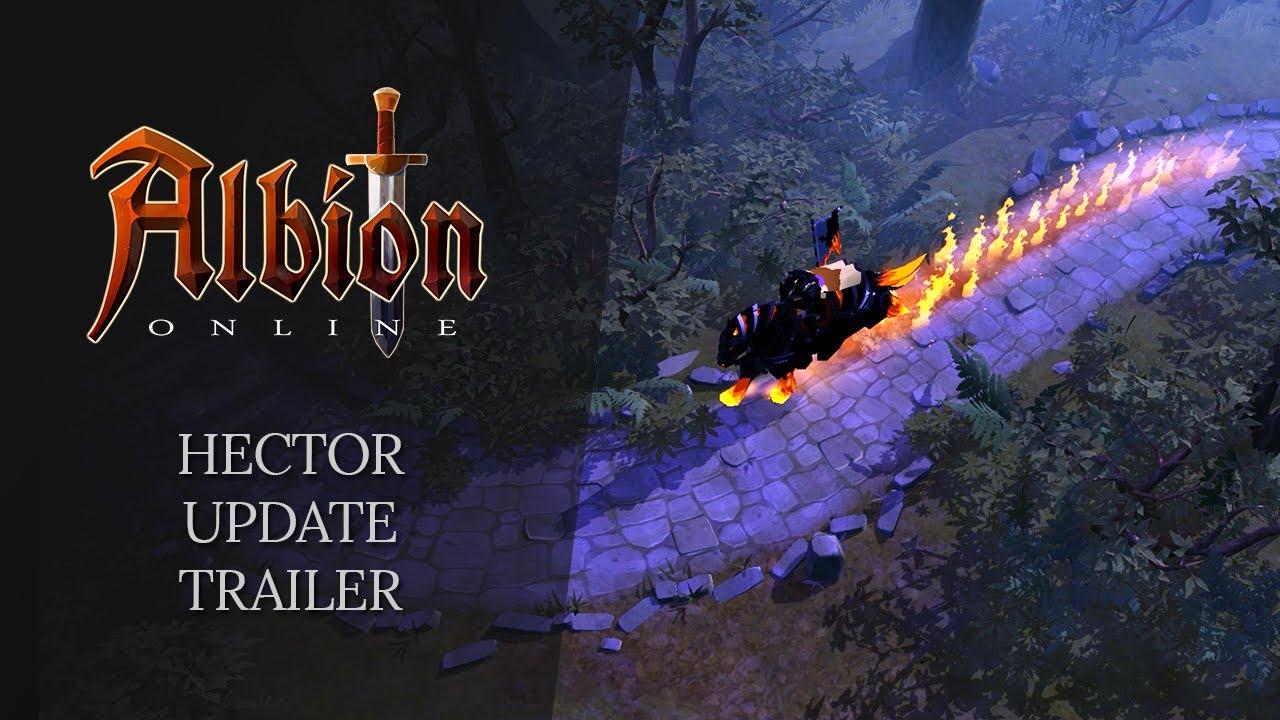 Note: The Launcher seems to be having issues right now. The game will only launch for me if I run the game directly, without the launcher. To even get that far I had to edit the preferences file to have my correct resolution which can be found here:
.config/unity3d/Sandbox Interactive GmbH/Albion Online Client/prefs
Seems like the launcher needs wider testing on Linux, if they want a smooth release next month. I've had it confirmed from others in our IRC and my emails that their launcher is having major issues. Some can't even update their game. I imagine this might be related to the Unity engine bug other developers had recently, which has been fixed in the latest version of Unity.
For a quick overview, you can find the Hector update page here.
Most importantly, they've done another pass on the initial tutorial, which is going to be essential to actually getting players invested in the game. It's come a long way from having nothing to having a reasonably competent introduction now, so that's great to see.
It adds in the interesting new Black Market, where players sell equipment that end up in mobs inventory to drop when defeated. It will be fun to see what happens with this feature, as it certainly will make loot more interesting.
The new Hellgates are live, giving a mix of PvE and PvP gameplay all in one. There's various tiers for different team sizes and strengths. These sound really quite fun, so I'm looking forward to getting the GOL Guild together to try some out at release.
The Destiny Board was a complete mess before, but now it's far more usable. It's another of my major gripes with the game that has now been wiped away. It has a cleaner interface and it's more useful, since you can choose what you want to track. The actual in-game tracker that sits at the top of the screen for your progress also has more customizations available for what it shows you. That part of the game now feels pretty good overall, so kudos on that one devs.

As always, I still think they need a ton more PvE content to keep people interested. There's just not enough of it and I do fear people who aren't hard-core PvP players will end up leaving after a few months due to the lack of it. I'm sure they have that in mind though and the big release isn't the end of development. Like most MMO games they will continue content updates over the life of the game.

We will hopefully have a release-day livestream next month! We have a top-tier key provided by the developers for our livestreamer, while mine was personally purchased at a lower level but I should be getting upgrade from a PR team to allow me access on day 1 of the full release too.
Some you may have missed, popular articles from the last month: