Valve are working fast to improve the Steam client this year, with another beta now available including an option that was highly requested.
Firstly, Steam Input gained support for the HORI Battle Pad and HORI Wireless Switch Pad. Additionally, Big Picture mode had two bugs fixed. The usual stuff there and nothing major, that is until you get to the Linux section of the beta changelog.
Users have been asking Valve pretty much since Steam Play arrived, to add a method to force a native game to use Steam Play instead. So now, if you've opted into the Steam beta client you will see this on the properties of a game (the bottom option):
Why is that so interesting and important? Well, honestly, some Linux ports get left behind for months and years and some really just aren't good. Additionally, some Linux games have multiplayer that's not cross-platform, this could also help with that. Not to downplay the effort a lot of developers put in, it's just how it is. The ability for users to control between the version from the developer and running it through Steam Play is a nice to have option.
Linux changes:
Added the ability to force-enable Steam Play in per-title properties, including for native games
Fixed incorrect scroll offset in the in-game overlay
Reworked global Steam Play enable settings to only override the Proton version used by unsupported games
Fixed a bug where the global Steam Play enable setting wouldn't prompt for a Steam client restart
See the announcement here.
While not noted, the Steam client now actually shows what version of Proton is used for each title. Here's Into the Breach for example: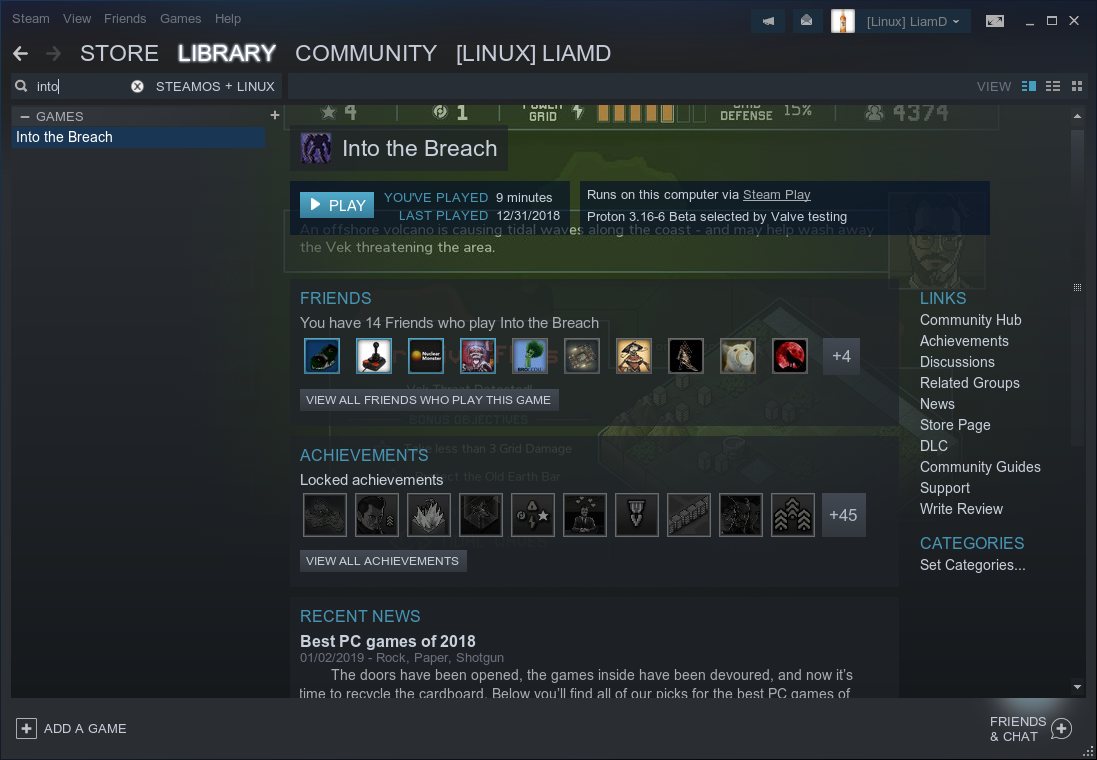 I would have played more but fullscreen is broken for me and it's a whitelisted title…
One of the next big stages for Steam Play, will be actually showing it for whitelisted titles on store pages. I'm still very curious to see how Valve will be handling that. Valve might also want to update the Steam support page too, it's rather outdated.
Some you may have missed, popular articles from the last month: