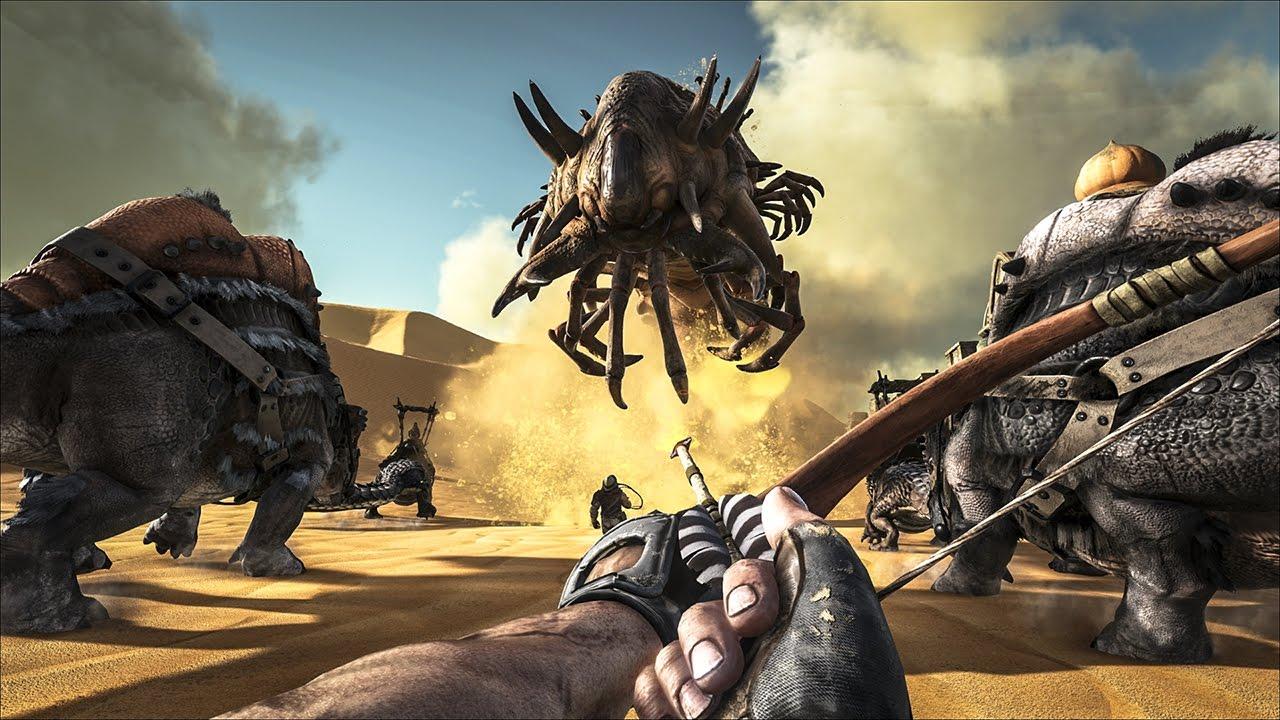 DLC is always a bit of a hot topic for some, now even more so since
ARK: Survival Evolved
a game that has sold very well has it's own paid DLC even though the game isn't finished.
ARK: Survival Evolved has sold massively well for a game that isn't even finished. It has over ninety thousand reviews on Steam—yes, it's sold that well.
The DLC in question is "
ARK: Scorched Earth - Expansion Pack
". It adds a new map, new creatures, new items and so on. It couldn't have been an easy task considering all that content, which means that was time taken away from actually finishing the game itself to create extra add-on paid content. That doesn't sit right with me, considering I am a customer of theirs myself having paid for ARK personally.
The developers wrote up a
blog post
:
QuoteScorched Earth: Our original vision for ARK always included the creation of Expansion ARKs, along with the infrastructure and technical systems to transfer data dynamically between live ARKs. We determined that it is more sound to iterate on these systems during Early Access than after retail launch, given the significant risks involved if we didn't "get it right". While that meant unveiling the first Expansion early, it also means an easier time integrating further post-launch Expansions into the ARK network. We understand that this isn't everyone's cup of tea, and we appreciate the enjoyment people seem to be getting out of this initial view of how Expansion ARKs can work. Now that we have the systems in place to support them, we can ensure minimal integration issues with subsequent releases after ARK: Survival Evolved itself has launched.
I can completely understand adding in content during Early Access to make sure they get it right, but, this is
exactly
what Early Access is designed for.
Now, I can also certainly understand games that may not have sold as well adding in extra DLC to help keep development going, but in this case, it does seem to be a slap in the face for people who purchased the original game.
When you look into it a bit further, as reported by
gamesindustry.biz
it seems the previous lawsuit against Studio Wildcard (the ARK developer) and Trendy (Dungeon Defenders) was settled by Wildcard paying out around forty million dollars.
So, it seems like this is an attempt to recover some costs, but it will lose them a lot of fans in doing so.
This new paid DLC has seen the games overall rating on Steam absolutely dive-bomb into negative ratings ‒ I'm really not surprised by this!
ARK itself is still a mess when it comes to optimization and performance, especially on SteamOS & Linux. I wonder if they will ever truly put time into it, but not likely.
What are your thoughts?
Some you may have missed, popular articles from the last month: