The next title from Aspyr Media's publishing efforts has been announced as 'InnerSpace' [
Steam
,
Aspyr Link
], an exploration flying game set in a world where physics are inverted.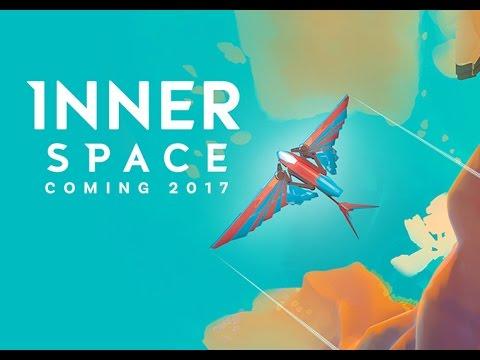 This is one of the several new games Aspyr Media stated they will be bringing to Linux when
I interviewed them recently
.
It will be available sometime this summer and it looks like it will support AMD and NVIDIA.
About the game
InnerSpace is an exploration flying game, and the first title from PolyKnight Games. Inspired by the character-driven narratives of Journey, Proteus, and Grow Home, InnerSpace began as a project among college friends and evolved into a successful Kickstarter campaign. This summer, PolyKnight is proud to welcome you and all its backers inside the Inverse. Your greatest journey is within.
Features
- Discover The Inverse - InnerSpace is a game about exploration, about player-driven moments both small and grandiose. Take your time, soar through the skies and dive through the oceans, and the secrets of Inverse will reveal themselves.
- Relics of the Ancients - Scattered among the ruins are priceless relics that reveal key information about the civilizations that once were, as well as provide technological upgrades to your glider.
- The Art of Flight - Featuring an ephemeral art style and soothing electronic musical score, InnerSpace delivers a thoughtful, provocative flying experience unlike any other.
Sounds very interesting and the art style is absolutely gorgeous. Looking forward to giving this one a go. Very keen to try it out, so hopefully Aspyr Media will provide a review key when it's time.
Some you may have missed, popular articles from the last month: