You wake up in a desolated and dangerous world, where almost everything is a deadly trap. Will you be fast and clever enough to survive? This game mixes several classical gameplay-styles such as Tower Defense, Multi-player cooperation, Destructible world and Economics.
It has recently been updated with some new stuffs:
Addition of the alchemistry.
Addition of several new potions.
Addition of the music instrument
Addition of the elves.
Addition of a new boss.
General improvement of the AI.
Improvement of the meat throw for the dog.
Improvement of the path finding when water/lava levels are changing.
Improvement of the walk of the PNJs.
Fixing: Operation between player and some mobs (Dog, fire tower, poison tower).
Change of the color of blinking (when hit, when appearing)
Fixing: Ambient light in dungeons.
Finding more meat in the dungeons chests.
Addiction of markers in front of wood doors in dungeons.
Fixing: Display of monster's health in dungeons.
Lanterns are shut down during day.
Fixing: Crash with Live potion in multiplayer games.
Fixing: The orientation of the arrows. Graves stay longer before disappearing (4mn).
Along with that on the 4th August it will mark the end of the Alpha phase meaning the price will rise to $9, so you may want to grab a copy now while it's cheap! It's a fun little game and worth a go, you can test it out for free before you buy it too which is always a winner.
Here have an old video (as the author hasn't made any new ones!)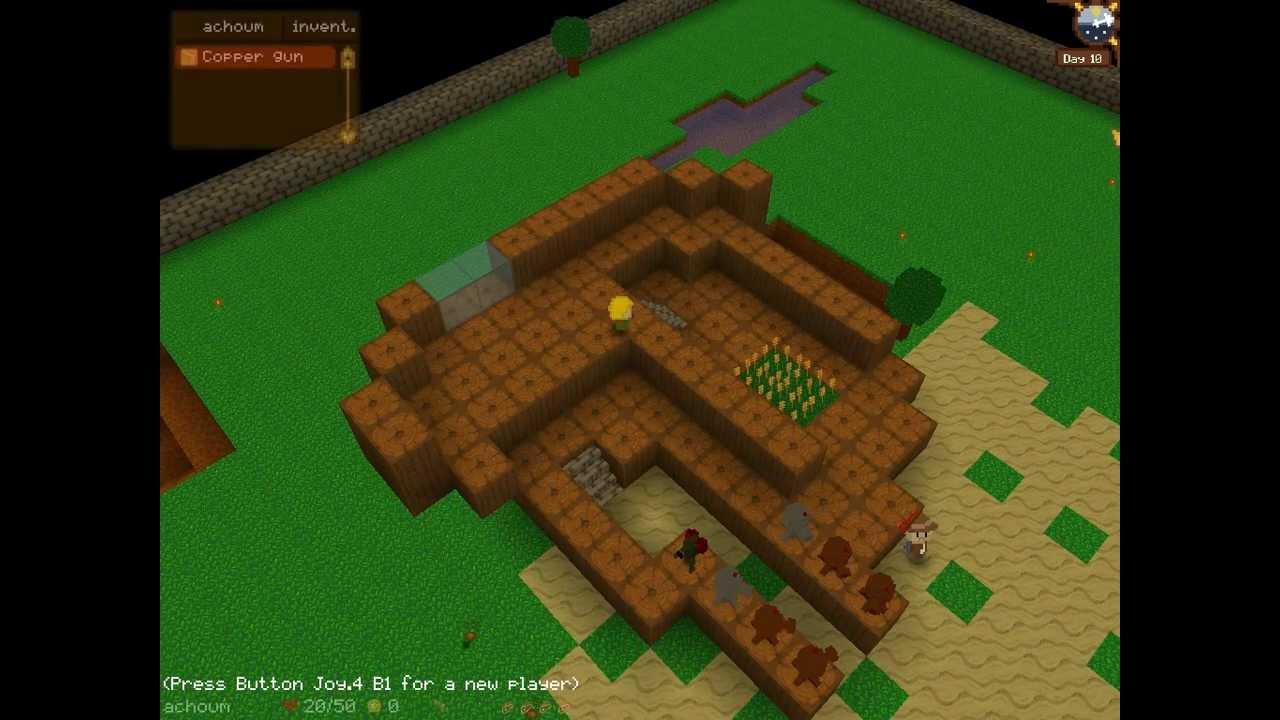 If you like Tower Defence and Building/Crafting then you are onto a winner with this one.
They are also joining the social media bandwagon with their
new twitter account
so go follow them to keep up to date.
Some you may have missed, popular articles from the last month: