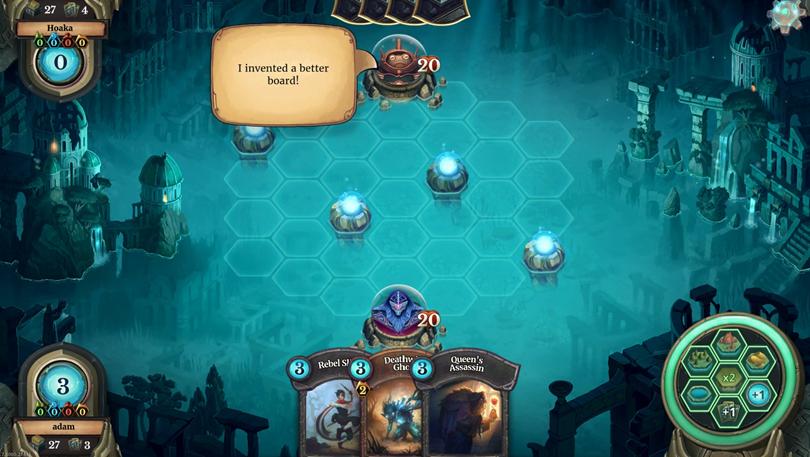 Faeria
is a very cool game, not only will it become free to play, but it's also getting 20 hours worth of single-player content too.
The whole idea of building the battlefield as you go makes games constantly interesting to play.
It may not have a SteamOS icon (yet), but it does have a Linux version and will count as a Linux sale. The developers told me personally they aren't sure when they will bump it up to official status, but they said they will.
They have announced plans to also allow free to play users to upgrade to the Early Access bundle you can buy to play right now.
You can
see the announcement in this blog post
.
Faeria is the kind of free to play that I don't mind, since they directly emulate real card games were you can buy more cards. It's fine with me and works out okay usually.
About the game
Following a successful Kickstarter that gathered more than 3,500 backers in 2013, Faeria was revamped to make it closer to our vision of "easy to learn, hard to master".
Faeria combines the core values of Strategy Card Games together with a Living Board, giving you the ability to shape the board as you play to create mind-blowing strategies. Each game of Faeria is not only unique, beautiful and fast-paced but also highly competitive with upcoming features such as an observer mode and integrated tournaments.
Some you may have missed, popular articles from the last month: