I saw quite a few people upset that
Carmageddon: Reincarnation
's early access release is Windows only despite them hitting the Linux stretch goal in their previous crowdfunding campaign. So, I decided to quiz them on it.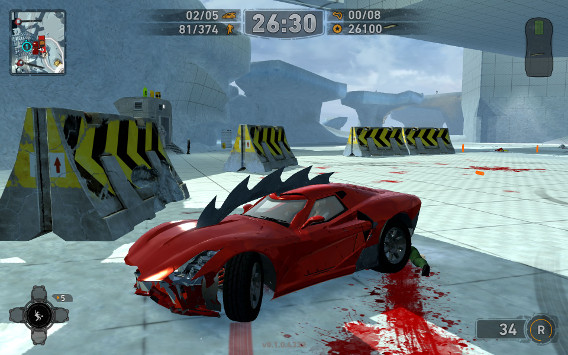 I spoke to Jason Garber the Publishing Director of Carmageddon: Reincarnation.
Before he answered my questions, he did state this:
Jason GarberJust to reiterate, we focus on development on PC versions due to the simple fact of business. Both on development/qa as sales, however we do not shy away from delivering a linux version in the end, we just planned it as a port once finished.
Question time for Jason Garber!
You stated on twitter to us that there is no Linux version in early access because the PC (Windows) version is not done, is it a lot of work to port your in-house engine to Linux?
QuoteYes, we have to concentrate on the PC version before we port to any other platform. We assured the Backers that they would have a Linux version – but I disagree that we failed to say it would be coming later, it's been stated every time the question has been asked that it will come later on.
Will you be putting out early Linux versions once the Windows version is finished for Linux gamers to help test like you have done for Windows users?
QuoteIt's quite possible we would approach it in that way. But we'd hope that Linux, as a port rather than a process of full game development, would be a more linear and (dare I say it) straightforward process that won't involve the level of player testing that is useful to us while we still develop the full game.
For Linux gamers who don't want to use Steam, will the game be available elsewhere upon Linux release?
QuoteThere will be DRM free version of the game. It's not unreasonable to think that the DRM free version would be available for Linux. Not knowing whether there are any potential technical ramifications to this, I can't say that is a definitive answer though.
Are you planning DLC for the future, or will it be more like free content patches?
QuoteThere's a plan to continue to create content for the game beyond the "final release" of the game in late 2014. We feel that it's appropriate for the title, and we want to keep adding to it in response to the feedback from players. We have assured our Kickstarter Backers that they will get all of the content that we make for the game, in perpetuity.
How many cars are you planning for the full release?
QuoteGetting on for thirty – we will just continue to add vehicles up to final release.
How are you planning to deal with potential censorship in different regions?
QuoteWe don't expect it to be an issue.
How do you and your team feel about SteamOS, do you think it will help to push Linux?
QuoteI don't really think that end users will give much thought to the underlying OS – they will be focussing on the Steam aspect, rather than the Linux underpinnings. IMO.
Even though you didn't hit the split-screen stretch goal on Kickstarter, will it be added in future?
QuoteIt's already implemented! And it'll be available as soon as we do the Multiplayer update to the game.
Big thanks to Jason for answering!
So, there you have it folks they are focusing on Windows due to business decisions as it's of course right now still #1 for gamers.
We need to keep pushing up our numbers to get Linux closer to the front of development, one day...one day.
Some you may have missed, popular articles from the last month: