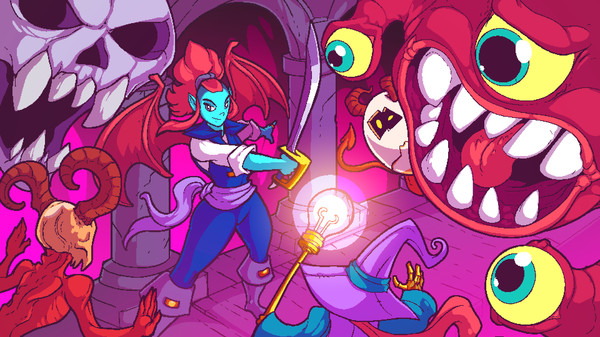 Crypt of the NecroDancer: AMPLIFIED [
Official Site
] is the first gameplay DLC for the roguelike rhythm game and it sounds great.
It already has a page up on
Steam
, and other stores it's on will likely get it at release too like GOG.
I'm a pretty big fan of Crypt of the NecroDancer, but I do find it rather difficult as I have no rhythm in my entire body to properly keep up with the music for the movement. Even so, I appreciate the game as a whole. This DLC sounds might fine indeed!
DLC features
* A whole new zone full of nefarious new enemies!
* A powerful new protagonist: Nocturna!
* New weapons, armor, and other loot
* Pet-like "familiars" that stay by your side and help you fight!
* A new story cutscene and a new boss battle
* Over 20 new tracks have been added to the soundtrack, including vocals from Mega Ran as "FortissiMole"!
* A completely new playable OST remix created by OverClocked ReMix
They plan more over the course of Early Access for the DLC and it sounds like it's going to be huge. It will be available January 24th 2017.