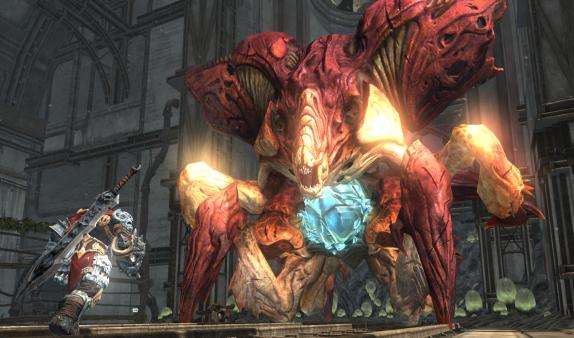 Darksiders is being worked on for Linux, but sadly
as we reported before
there is still a bug holding it up.
@gamingonlinux Basically complete, but a silly graphics glitch holding back the release. :( In QA right now.

Leszek Godlewski (@TheIneQuation) November 4, 2014
I'm sure they will be able to find the bug that is causing the issues, so don't fret, sit tight, and just wait this one out and send Leszek your cookies. I imagine he's gone through many pots of coffee already to find the show stopper.
We will update you again if we get any more from Leszek about the port, and we very much appreciate his honesty!
About the game
Deceived by the forces of evil into prematurely bringing about the end of the world, War – the first Horseman of the Apocalypse – stands accused of breaking the sacred law by inciting a war between Heaven and Hell. In the slaughter that ensued, the demonic forces defeated the heavenly hosts and laid claim to the Earth.
Brought before the sacred Charred Council, War is indicted for his crimes and stripped of his powers. Dishonoured and facing his own death, War is given the opportunity to return to Earth to search for the truth and punish those responsible.
Hunted by a vengeful group of Angels, War must take on the forces of Hell, forge uneasy alliances with the very demons he hunts, and journey across the ravaged remains of the Earth on his quest for vengeance and vindication.
Some you may have missed, popular articles from the last month: