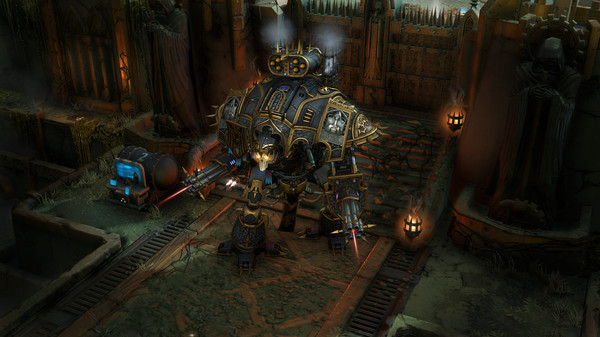 Take this with a big 'ol bag of salt, but it's possible Dawn of War III [
Steam
] might be coming to Linux. Thanks to a
tip
from a Twitter follower.
On
SteamDB
, Dawn of War III has two content depots named "feral_data_test" and "feral_mp_test". That's a pretty big indicator that something is happening, since Feral Interactive ported the previous Dawn of War II + the expansions to Linux it's also quite possible which gives this a fair bit of credit. Still, it is just speculation right now. Feral don't tend to talk about any of their work before release as well, so asking them would be pointless. Feral
did do a teaser
of a new port recently, so who knows, it could be.
It could also be nothing, since Feral do at times do Mac-only ports and ports in general don't always work out. The Batman game Feral was porting to Linux, for example, was cancelled. That doesn't happen just to Feral though, we are waiting on other ports that might never see the light of day like Homefront: The Revolution and Street Fighter V and plenty of others.
Personally, I find this extremely exciting as I'm a massive fan of strategy games and Dawn of War III does look very good.
Note: As always, I recommend not buying it until it's released (if it comes), buying it before release likely stops the porter getting paid.
Some you may have missed, popular articles from the last month: