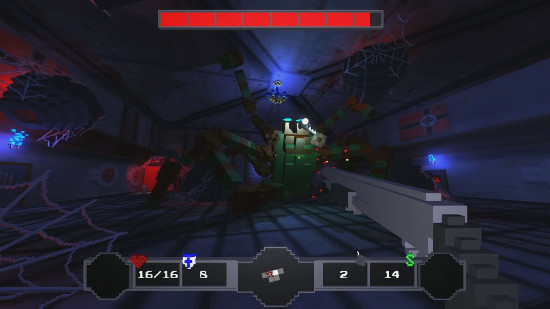 It's never a good idea to send a death threat even if you don't mean it, but to then leave the studio you work for, and then re-join, well then...
I'm no stranger to leaving something and coming back (insert trolling directed at me here, and here), but this whole situation is something to learn from.
QuoteFirst off, Mike is back. This is probably not hugely surprising to some of you, but Mike couldn't commit to his decision to leave Code Avarice.
I doubt Code Avarice would have gone far with one of their main men departing, so it's a sane move.
We had a post covering what happened, so if you missed it,
go read it
.
Code Avarice are the developers behind the quite good FPS Paranautical Activity, and their game was pulled from Steam after coder Mike Maulbeck vented on twitter. Mike then decided to quit Code Avarice, and now he has returned due to financial issues.
I understand their original frustrations about the launch issues they had on Steam, but venting in the way Mike did was extremely unprofessional and literally dropped a nuclear bomb on their relationship with Steam. I would be shocked if we ever saw another of their games on Steam, but if Valve decided to bring them back in then that's up to them. People do make mistakes, some big, and some small, and we are only human. The most important thing is to learn from your mistakes, and it certainly seems they have.
QuoteWe have also created a Code Avarice official twitter account so you no longer have to follow personal twitter accounts to get development updates.
This is probably something all indie developers need to do. It makes it far easier for websites like us to actually get information on games, rather than what a developer just had for dinner that night. I know, I know, that pizza was truly god-like and I'm jealous, but what about your game?
See their
full blog post here
.
Some you may have missed, popular articles from the last month: