Divinity: Original Sin Kickstarter campaign has been successful and now Mac & Linux clients are also confirmed!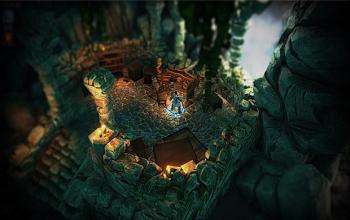 QuotePicture a modern version of a world not unlike that of Ultima VII, that can be explored either alone or with a friend, that sees you engage adversaries in tactical turn-based combat reminiscent of the great turn-based RPGs of the past.

So we are to get yet another high class Turn-Based RPG, not bad at all eh!
QuoteIt's about time, but we are extremely happy to announce that Divinity: Original Sin will now definitely be coming to Mac & Linux. We will do everything we can to ensure that the release dates are going to coincide with the Windows PC release, but if that doesn't happen, it will be shortly after.
So not only will they be bringing us the game but they are aiming to have it out the same time as the Windows version, excellent! The game itself has great visuals so you graphics junkies should be right at home!
Good news eh?