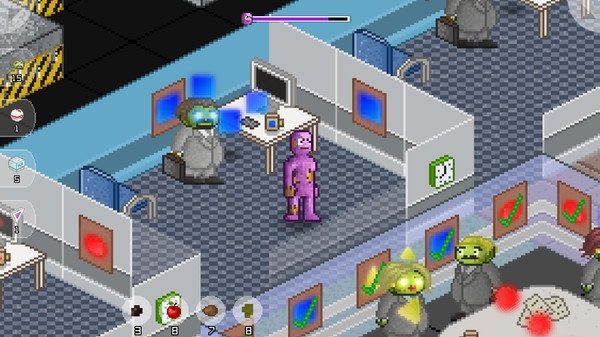 I still haven't properly tried out Don't Be Patchman, but it looks cool. The funny bit of Wednesday news for you is that it's still the only game on Steam to only support Linux, and the Windows release is now delayed.
While it's never good to hear about delays, it's nice to be on the other side of the fence for once, and mildly amusing.
The
developer writes
:
QuoteWe regret to inform you that the Windows and OSX releases of Don't Be Patchman are not ready!

We had hoped/said that it would be available roughly a month after the initial Linux release. Now, we are not sure, and consider them delayed indefinitely, but at the same time, they could pop up at any moment! Often a daunting technical task like this turns out to be easier than expected, so who knows?

There are a number of reasons for this, so as the programmer (Dave) I will explain as best I can: the single biggest factor is that I have been short on time, and taken on a variety jobs to make ends meet, including stocking produce at a grocery store, washing dishes in a cafe, and building an engineering application for my father. Throw on top of that raising two children and you can see why time is tight. However, developing and completing this game remains my top creative priority, and I work on it every chance I get! The dilemma I face is: do I work on the game itself, or do I work on the supporting material, such as platform support, marketing, etc? I'm good at creating the game, not so much at the other areas. My current goal is to finish the second quadrant of the game before moving on to additional platform support. Otherwise my efforts are splintered, and it's best to focus on one chunk of tasks at a time.
About the game
The Sheeple are in trouble - they've been enslaved by the Drones - and it's all Patchman's fault! Now it's up to you to redeem Patchman, rescue the Sheeple, and uncover the awful secret behind the Drone army. Stay out of sight, wear clever disguises, search the forest for seeds, grow fruits and plants, tear down propaganda, awaken the Sheeple to break the control scheme, and power down those nasty robots!
You can find
Don't Be Patchman on Steam
.
Some you may have missed, popular articles from the last month: