It seems the latest Battle Pass for Dota 2 is going to be a pretty interesting one, as it's bringing a new game mode which sounds a little like a squad-based Battle Royale.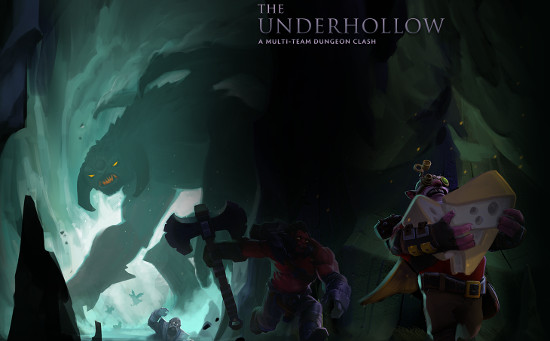 The new mode, named The Underhollow is "Coming Soon" and it will see groups of three battle through a labyrinth filled with monsters to find Roshan's rarest cheese. Sounds pretty amusing, but it ends with an all-out fight as you attempt to be the last team standing. It seems you will be forced into a specific area, with cave-ins happening (much like the circle of death in Battle Royale games).
The mode actually sounds like it could be a lot of fun, it's a shame it's time limited with the Battle Pass, sounds like something I would be happy to play regularly.
There's also a new Mutation Mode, an unranked mode filled with random modifiers from global Rupture events to the ability to resurrect your teammates. Each day will see a new set of modifiers to keep it fresh as well, so it's going to be pretty chaotic. You're also going to be able to spray stuff onto the map, new themed creeps, tip battle points to other players who're doing well, set your lane preference before matchmaking and so on.
The Battle Pass is $9.99 USD, 25% of the proceeds go towards the prize pool for The International 2018.
You can find out more here.