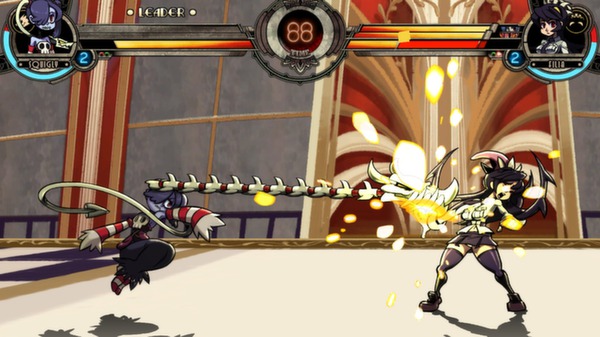 Skullgirls has been a sore spot for Linux gamers who backed it on
Indiegogo
due to the poor way it was presented, but that aside progress is progress.
In a
big post on reddit
, a developer from Lab Zero Games posted up information with screen-shots of the menu working.
Here's a quote from it:
QuoteOur first mistake was assuming that a person (albeit a competent and skilled one) volunteering to do it for free was concrete enough to declare that it was officially coming out.

Our second mistake was not making it explicitly clear when announcing that a Linux version was coming that it was being done by a volunteer.

Our third mistake was to add something that wasn't wasn't under our control (or fully funded, like the PC version(#)) to the backer rewards for our campaign.

Our fourth mistake was not making it explicitly clear on our campaign page that it was a volunteer effort.

These mistakes were entirely ours, and we own up to them.
It's really nice to see them own up to it all, and try to make good on it. I think we should give them a little bit of slack now.
This post does clear up all confusion surrounding it all, as the PC version was funded by someone else, and the Indiegogo was to fund the DLC with the inclusion of a Linux key at certain levels, but it was not to fund a Linux release.
Yes, it should have been A LOT clearer, but that can't be changed, so we should accept them trying to make good on it all.
See the
screen-shots here on imgur
.
What are your thoughts now?
Personal Thoughts
I am still shocked no one in their group/company didn't think about clarifying it at the time. I say it time, and time again, be open with your customers. I struggle every single day to figure out why developers don't just say what's going on from day one.
Also, considering the amount their Indiegogo was over-funded by, I am still surprised they can't afford to hire help for the Linux port. It wasn't far off a million, and many developers have made pretty good entire games for far less.
So, I am still a little miffed by it personally, but their attempts to fix it are great. If it does eventually come out (I feel it will) then we can put this all to rest, and play a decent fighting game.
Some you may have missed, popular articles from the last month: