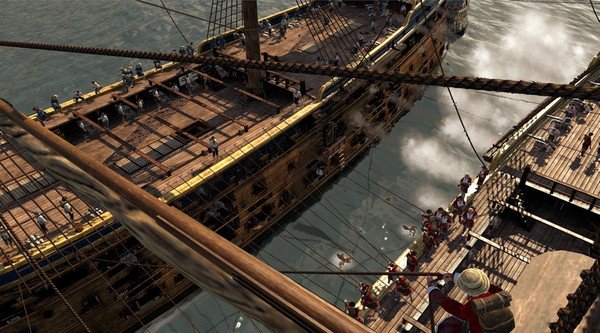 We already knew that
Total War: Rome II would come to Linux
which sadly didn't come out when expected early this year, but now it looks like the original Empire: Total War will come to Linux too.
A few days ago a ton of Linux related information was added to the Empire: Total War
SteamDB page
for it (13 days ago, I was on my break sorry for missing it!), but now a funny little edition has appeared:
QuoteChanged Depots
branches/domesticated_internal/description: › Hello /r/linux_gaming
With that came more Linux language related files, and so it seems work is progressing on a Linux port.
Official About
Dominate the 18th century on land and sea. Command the seas, control the land, forge a new nation, and conquer the globe. Empire: Total War takes the Total War franchise to the eighteenth century Age of Enlightenment — a time of political upheaval, military advancements, and radical thought, captured in stunning detail in Empire: Total War.
Empire: Total War introduces a host of revolutionary new features, including true 3D naval combat. For the first time in the Total War series, you will be able to intuitively command single ships or vast fleets upon seascapes rich with extraordinary water and weather effects that play a huge role in your eventual glorious success or ignominious defeat. After pummelling your enemy with cannon fire, close in to grapple their ship and prepare to board, taking control of your men as they fight hand-to-hand on the decks of these wooden behemoths.
Check it out on Steam
, but don't buy it until the Linux version lands to show your support for our platform.
This isn't confirmation of course, but that's a lot of evidence on the SteamDB page.