Paradox Development Studios has been busy as of late with new content for both
Stellaris
and Europa Universalis IV [
Official Site
] coming out on the same day. The latest expansion to their sprawling grand strategy game has been released, adding plenty of content to Asia.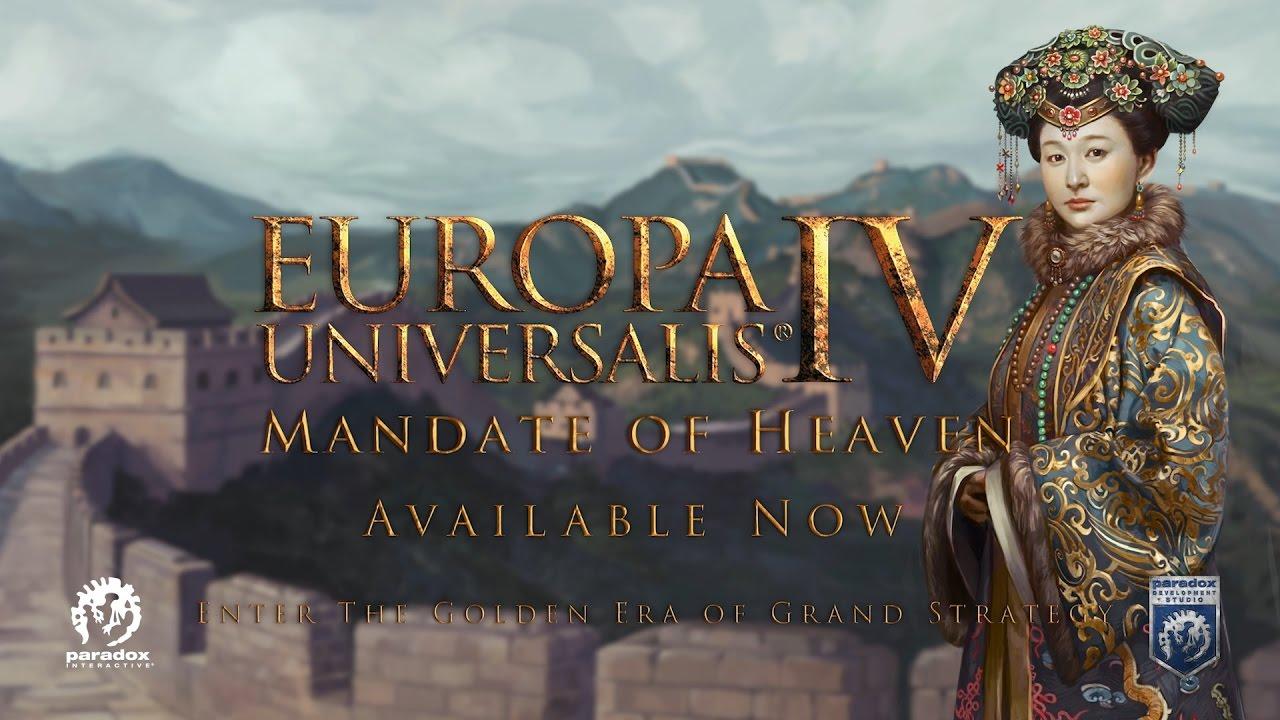 Europa Universalis allows players to assume control of a nation in nearly every corner of the world between the years 1444-1820 and try to make it the greatest power around. Initially, Europe had the most unique mechanics nad attention to detail but, with successive expansions, the rest of the world has seen plenty of new content add to it. Mandate of Heaven is one of those expansions that is thematically about a region and it adds quite a few new toys for players seeking to immerse themselves in the Middle Kingdom and elsewhere.
While the
main features and thrust
of the expansion involves new mechanics for the Chinese, Japanese and various other East Asian powers, players interested in playing in other regions also have content they can enjoy. States can now prosper if they are not devastated by war and edicts can be declared, increasing maintenance but also giving players various benefits. Additionally, the game is now divided into ages, each of which has objectives. If these objectives are fulfilled they can give your nation powerful bonuses and ensure that you keep yourself at the top of the world rankings.
Of course, as with most major DLC releases, Mandate of Heaven comes with a sizable patch. The 1.20 "Ming" update comes with a score of balance and bug fixes but also with several new features. Among the stuff you can expect are devastation mechanics for looted provinces, the ability to declare bankruptcy any moment you have a loan and a new absolutism mechanic which scales according to your choices. You can see the full patch notes
here
.
I was given a key for Mandate of Heaven but, unfortunately, it was on the release day so I was unable to do a more in-depth review of how things actually work. It's just as well, since I haven't played EU IV in quite some time and I have to get re-acquainted with the game's systems. Expect a more complete look at the overall state of the game sometime in the future.
You can grab Mandate of Heaven through
Paradox's official webshop
or
Steam
. Both are currently having large sales on all Paradox-published products.
Some you may have missed, popular articles from the last month: